Process mining
Overview of use cases
Process mining gives you insight into your processes with pinpoint accuracy, so you know exactly what to change to improve the way your business runs. See all the different ways in which you can use process mining to unlock hidden value across your business.


Book a demo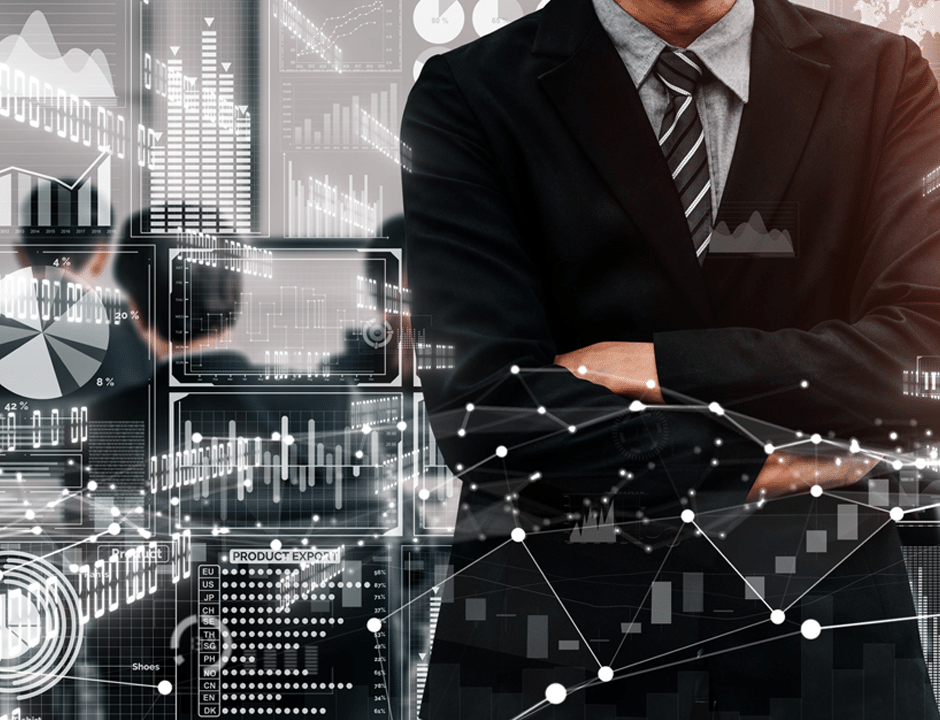 Digital Transformation
Intelligent Automation
Auditing
Process KPI Reporting
IT and ERP Development
Compliance
Order Management
Procurement
Service Management
Logistics
Take the fast track to improved business performance with process mining
In traditional business process management, processes are analyzed through process workshops and interviews, which results in a subjective picture of the ideal process. Additionally, the method is time-consuming.

Process mining takes an entirely different - and far more objective – approach. When your employees or software robots interact with your IT systems – such as SAP, Salesforce, or Oracle – the activities leave a trace of data behind, referred to as an event log. Process mining takes the event logs that exist in these information systems and uses them to visualize the real-life execution of your company's processes together with other insights drawn from the event logs.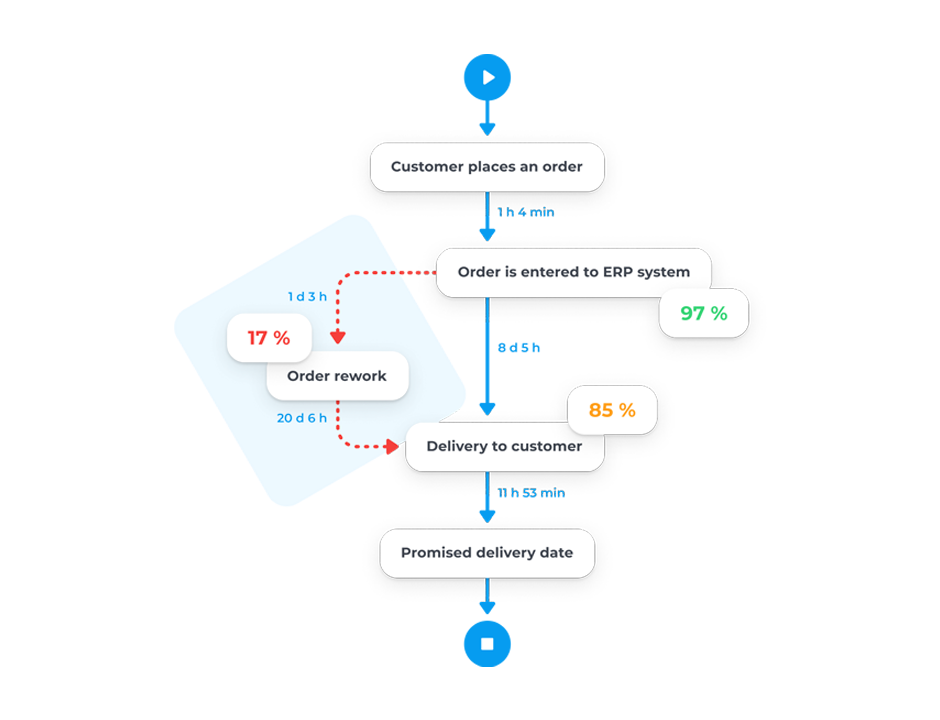 QPR ProcessAnalyzer helps you:
Discover the unbiased reality of your processes with interactive visualizations
Put an end to lengthy process workshops, interviews, and arguments. QPR ProcessAnalyzer empowers you to tackle your biggest challenges by visualizing the real-life execution of your processes together with other insights drawn from your IT systems.
Interactive process visualizations
The automatically generated interactive process flowcharts show you the process in an easy and visual way. Discover all parts of the process, drill down to different units or areas, or view trends on a high level.
Bottlenecks, rework, and variations
The process discovery highlights all process bottlenecks, inefficiencies, and variations – based on how they contribute to business outcomes.
Seamless data connection to any source system
The QPR Connectors enable you to utilize data that's spread across disconnected systems and applications: easily connect to all your data sources and integrate data seamlessly.
Find hidden value in your business with pre-built analyses and applications
Gain immediate insights about your business with a library of 100+ pre-built analyses and process mining applications for specific use cases. The pre-built analyses and applications pinpoint and prioritize where you should improve: Easily investigate the reasons for any inefficiency with the most comprehensive root cause analysis available.
Comprehensive Root Cause analysis
Integrated with all analyses and reports, the automatic root cause analysis in QPR ProcessAnalyzer enables you to easily spot the most important improvement areas in any process.
Automation Opportunity Scout
See the top automation opportunities in priority order and benchmark across your organization.
No-code analysis with drag-and-drop customization
Customize any analysis without the need to write any code. Drag-and-drop the charts and graphs that you need for your business case.
Orchestrate and optimize operations with the help of AI
Optimize your operations through continuous monitoring, automatic activation of bots and workflows, and AI-based predictions for your KPIs.
Bot, workflow, and automation activation
Support the continuous success of automated yet ever-changing processes. Activate bots, workflows, and automation to take action before things go wrong.
AI-based predictions for your KPIs
Intelligent Machine Learning algorithms help you predict and prevent process failures, such as late deliveries or late payments.
Business alerts and notifications
Business alerts and notifications provide immediate alerts about KPI breaches or broken business rules. Don't wait to find out until it's too late to fix.
Operate securely on a scalable cloud platform
For more than 20 years we have worked together with large enterprises across industry borders on various software projects. This has given us with the expertise required for successful cross-sector implementation, scalability, and flexibility in larger organizations.
Certifiably secure process mining operations
Ensure secure process mining operations by ISO27001 certification, encryption, and SSO features.
On-premises and cloud options
Both on-premises and cloud solutions are available and customized to your needs.
Multiple language options
Use your own language to mine process data with 7 languages supported: English, French, German, Russian, Finnish, and Swedish.
Shorter lead times through automation analysis
Cut lead times by 86 % by finding root causes of automation problems and seeing the top automation opportunities.
Coverage of end-to-end processes for auditors

Gain process visibility with data-driven auditing. Get 100 % coverage of processes, so you easily spot undetected errors and fraud.
Increase in order handling efficiency
Increase efficiency by 60 % by instantly spotting bottlenecks, process violations, and best practices.
Reduced amount of rework in procurement
Reduce the amount of rework by up to 80 % by discovering as-is processes in real-time flowcharts.
Book a demo
Do you want to understand the value that QPR's solutions can bring to your business, or are you looking for a solution to a specific problem?
Schedule a 30-60 minute online demo meeting with us - we'd love to help!