Revolutionizing the process mining market
Unparalleled scalability. Unprecedented performance. Exceptional security.
This is next-gen process mining for large international companies with complex business processes and billions of data rows. QPR ProcessAnalyzer is the first and only process mining solution to run natively on the Snowflake data cloud.
Watch webinar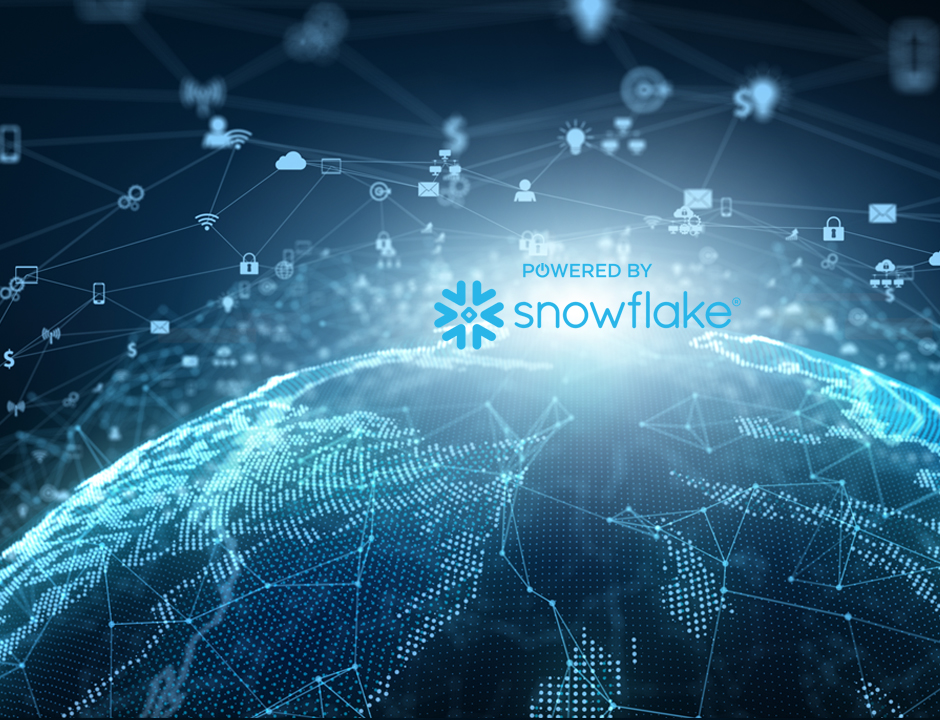 Challenges in scaling process mining
Growing data sets hinder performance
The larger the company, the bigger the data sets - and the more challenges with processing the data. Users have been waiting for a truly scalable solution that even the largest of companies could use without either making compromises on their data volume or facing significant performance issues.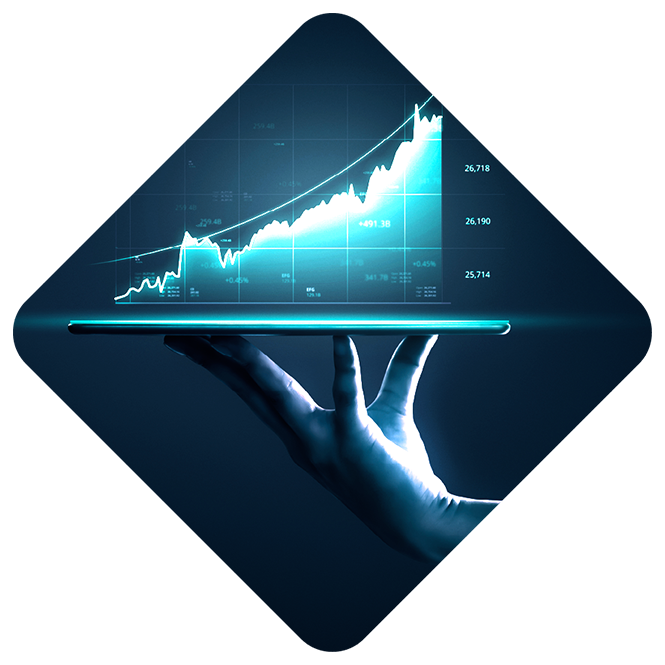 Poor scalability decreases business value and validity
When you split your data into smaller pieces, you lose valuable insights into the end-to-end processes. Still, this is what most process mining vendors do when they are faced with large amounts of data.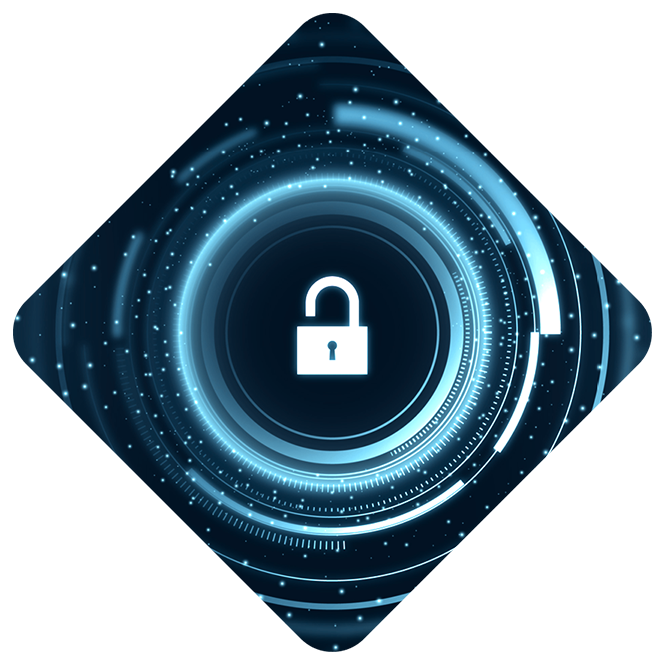 Storing data in many locations can compromise data security
Complying with data privacy and security regulations is becoming more and more challenging, especially if large amounts of data are stored in many locations. Each time your data is copied to a new application or platform, the security risks increase.
The new era of process mining
As a rule of thumb, the larger the company, the bigger the data sets. Utilizing process mining at scale in large international companies consequently translates into tremendous volumes of event log data for processing. Long end-to-end business processes with a high number of cases easily generate billions of events. When process mining software process these billions of events, it requires the use of complex and resource-demanding algorithms.
So, this created a dilemma for the process mining market: while process mining is most useful with large data sets, it became slow, or even undoable, when the data sets were too large. The consecutive compromises always translate to a loss of potential insight.
What was missing from the process mining market was a scalable solution that enterprises could use without compromising their data volume. QPR decided to make this dilemma the main R&D priority.


Unprecedented performance: One billion rows of data instantly processed

Get unparalleled scalability and performance with the next-generation QPR ProcessAnalyzer that runs natively on Snowflake. Complex process mining calculations for data volumes beyond one billion rows of data – yes, you got it right, 1,000,000,000 – can now be processed in the blink of an eye.

Forget unnecessary copying of data - instead, get a single source of truth
By running process mining within the Snowflake data cloud platform, you ensure you're getting a single source for objective truth about your processes. Unlike with other process mining vendors, there is no need to copy your data into a separate process mining platform.
Ensure modern data governance and exceptional data security
Copying data into individual applications and platforms always exposes it to new security threats, which makes data governance tedious. Now, you can unify your siloed data on one secure platform. Process mining on Snowflake is the best and easiest way to ensure you're complying with data privacy, security, industry, and government regulations.
Why process mining & Snowflake?
Snowflake enables data storage, processing, and analytic solutions that are faster, easier to use, and far more flexible than traditional data warehouse offerings, enabled by its unique architectural design, tailored for the cloud environment.
Get all of the functionality of an enterprise analytic database, along with the unique insight into business processes that process mining offers.
Snowflake is a SaaS offering, as such:
There is no hardware (virtual or physical) to select, install, configure, or manage.
There is virtually no software to install, configure, or manage.
Ongoing maintenance, management, upgrades, and tuning are handled by Snowflake.


Source: Snowflake Inc.

What sets QPR apart from the competition


✔ The only truly enterprise-grade platform
The only process mining platform to truly support the whole enterprise: QPR ProcessAnalyzer supports all use cases, instead of narrowing your focus to a few individual ones - no matter the amount of data.
Get your whole organization on board and start mining processes from HR to Procurement.
✔ Remarkably simple and user-friendly
Gain access to a remarkably simple and user-friendly no-code platform

Designed for easily creating fully customizable and solution-specific analyses and dashboards

Full support from QPR's experts, access to certification courses, and all the help you need to succeed
✔ Market-leading Root Cause Analysis
Find the cause of your problems and spot the most important improvement areas in any process with the comprehensive, industry-leading Root Cause Analysis, which automatically provides more insight than other solutions.
✔ Unique license models enable efficient use
The pay-per-process license models used by other vendors do not support the efficient use of process mining in large enterprises. They lead to a narrow use of process mining and huge increases in costs when your company wants to move on to the next process.
With QPR, you don't pay per process, you pay per license.
FEATURED BLOG
Introducing the Snowflake Data Cloud and how QPR developed a connected process mining application
Explore a brief history of data lakes and the Snowflake Data Cloud to understand how this technology works and how you can connect QPR ProcessAnalyzer to Snowflake.

Read more
About QPR ProcessAnalyzer
It's time to discover the unbiased reality of your processes, find hidden value in your business, and reach your full operational potential.
Discover the unbiased reality of your processes
Put an end to lengthy process workshops, interviews, and arguments. Get everyone on the same page by automatically visualizing the real-life execution of your processes.
See all process bottlenecks, inefficiencies, and variations and how they contribute to business outcomes.
Find hidden value in your business
Find the cause of your problems and spot the most important improvement areas in any process with the comprehensive, industry-leading Root Cause analysis.
See the top automation opportunities in priority order, benchmark automation rates across your organization, and simulate the impact of automation.
Let AI show you the way
Optimize your operations through AI- and ML-based features that enable you to predict KPI performance and automatically initiate corrective action when things go wrong.
Use business alerts and notifications to get immediate alerts about KPI breaches or broken business rules.
Operate securely on a scalable cloud platform
Ensure secure process mining operations by ISO27001 certification, encryption, and SSO features.
Get unparalleled scalability, performance, and security through Snowflake.
Hear more about Process Mining powered by Snowflake in our on-demand webinar:
View our 30-minute Snowflake webinar to:
- Experience a real demo of process mining in Snowflake
- Hear more about the next-gen process mining for large enterprises with large data amounts: what to consider in terms of scalability, performance, and security.
- Learn what the single source of truth (SSOT) practice means for the process mining market