The bigger, the

better
The larger the company, the harder it can be to keep track of the intricate ecosystem of business processes.​
No matter the size of your company or the complexity of your processes, there's an easy way to see your real-life processes visualized. QPR ProcessAnalyzer intelligently makes sense of your processes for you, so you don't have to stay up all night worrying about what's really going on.
X-ray your business in

seconds
Get all the information you need in the blink of an eye. QPR ProcessAnalyzer powered by Snowflake processes billions of data rows instantly and smoothly.
By connecting directly to Snowflake, this cutting-edge process mining software provides unparalleled business process analytics: easy visualization, shared discovery, and actionable intelligence.
Easy Visualization 💠

Shared Discovery

💠

Actionable Intelligence

​
With process mining, you gain insight into your business processes with pinpoint accuracy — so you know exactly what to change to improve the way your business runs. With QPR ProcessAnalyzer, leading enterprises like Sanofi, Metsä Group, and KBC Group make their processes transparent and efficient.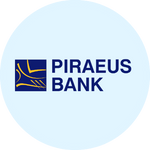 86% shorter process lead times
Piraeus Bank cut the lead time of a key business process by 86% by finding the root causes of process automation problems.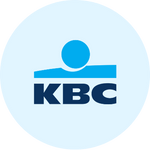 100% faster customer request processing
With full visibility of its processes and inefficiencies, KBC Group improved its service quality, process efficiency, and SLA compliance.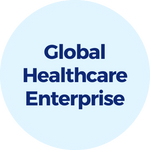 30k fewer monthly late payments
A large multinational customer of ours cut the number of monthly late payments by 30.000 – by seeing all the real-time process data in one place.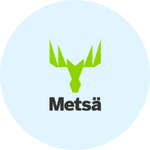 60% increased order handling efficiency
Metsä Board was able to focus on the right improvement activities, improving process conformance from 40% to 80% and order lines volume by 60%.
We solved the problems that used to limit process mining:
Growing data sets that hinder performance
Process mining enthusiasts have been waiting for a truly scalable solution — one that even the largest of companies could use without compromising their data volume or facing significant performance issues.
Poor scalability, which decreases business value
When you split your data into smaller pieces, you lose valuable insights into the end-to-end processes. Still, this is what most process mining vendors do when they are faced with large amounts of data.
Storing data in many locations = security risks
Complying with data privacy and security regulations is becoming more and more challenging. Each time your data is copied to a new application or platform, the security risks increase.
Why QPR ProcessAnalyzer on Snowflake's Data Cloud?
​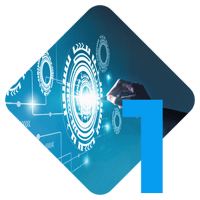 Real-time process mining at an unlimited scale​
With QPR's process mining solution you gain access
to Snowflake's virtually unlimited scaling capacity,
enabling you to discover process inefficiencies from
billions of data rows in the blink of an eye.
​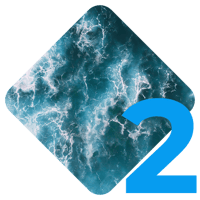 ​Ke

ep your data in Snowflake for ultimate governance and security​

Forget extracting, copying, and importing data to

yet another system. QPR ProcessAnalyzer comes

with direct real-time access to the data in your

Snowflake Data Cloud. Data governance, along with

authentications and permissions are in perfect sync

with Snowflake.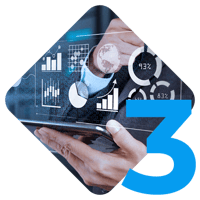 Share your data securely across units, companies, and applications​
Process your data in QPR ProcessAnalyzer and easily
share your results for further processing or analysis
across business units, partners, and customers, even if
they aren't on Snowflake. Objects in your database
can be selected and shared with preferred permission
and rights.
Things to consider when selecting a process mining solution for an enterprise
💠
Performance
To get the most out of your process mining investment, you want to analyze complete end-to-end processes. The larger the company, the bigger the data sets - and the more challenges with processing the data.

Prioritize a process mining tool that you can use without either splitting the data or facing significant performance issues.

💠
Governance
Data governance is important for every modern company — as data amounts increase so does the pressure to uphold security measures and an effective governance strategy.

Choose a process mining solution that goes beyond your data governance policy to allow you to easily manage the who, what, when, and where of your data.

💠
SSOT
Process mining results are only as good as the data quality of the sourced data. Every time your data is copied and then shared, imported, or exported, the risk of errors increases.

Storing your data in one location eases your ability to find and correct missteps — corrections that will automatically be reflected in your findings for a single source of truth.
Snowflake in brief
​
Snowflake's unique architectural design enables data storage, processing, and analytic solutions that are faster, easier to use, and far more flexible than traditional data warehouse offerings. ​
Store and access your structured,

semi-structured

, and

unstructured data in one place.

​

Scale, up and down, automatically or right when you

need it.

​
Securely acquire 3rd-party data sets, tools and

applications, and complementary data services — all

without having to move or copy data.

Don't lose sleep over data security — Snowflake will

handle your maintenance, administration, and a host

of other automated services.

​
​
Source: Snowflake Inc.​

A giant leap toward perfect processes
Together with Snowflake, we have successfully launched a revolutionary process mining solution that is easily accessible to even the largest of companies.​​
Explore how we ended up here and how you and your business processes can benefit from our Snowflake partnership:
As you grow, we grow with you
Our customers and their processes are at the heart of everything we do. We will continue to develop our solution to fit the changing needs of our current and future customers, in and across industries. ​
Customers rate us 9.7 as a business partner, our product direction as 10, and our real-time process analysis and execution management as 9.7.
FEATURED BLOG
How QPR developed a process mining application powered by Snowflake​
Up until now, process mining has been limited to the capacity of single node technology and the power of an individual computer. With QPR ProcessAnalyzer powered by Snowflake, this time is in the past and massive data sets can now be processed in less time than it takes you to press the start button. ​

Read on to find out more about data lakes and the Snowflake Data Cloud to understand how this technology enables unforeseen analysis of your business processes and how you can connect QPR ProcessAnalyzer to Snowflake.​
Read more
On-demand webinar
Hear more about Process Mining powered by Snowflake
💠 Experience a real demo of process mining in Snowflake

💠Hear more about the next-gen process mining for large enterprises with large data amounts: what to consider in terms of scalability, performance, and security.

💠Learn what the single source of truth (SSOT) practice means for the process mining market

Watch our 30-minute on-demand Snowflake webinar: