QPR ProcessAnalyzer
Leading Process Mining Software
Optimize your business processes with this process mining innovator. QPR ProcessAnalyzer delivers all process mining analyses and applications in one comprehensive, secure, and scalable cloud platform.
Book a process mining demo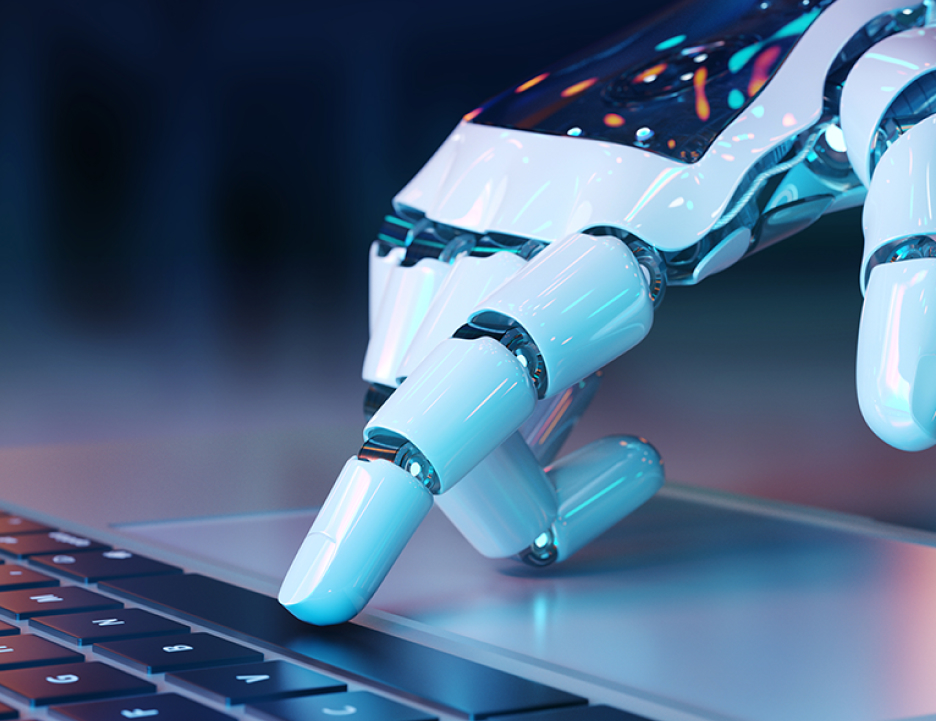 Discover the unbiased reality of your processes
Put an end to lengthy process workshops, interviews, and arguments. Get everyone on the same page by automatically visualizing the real-life execution of your processes.
Interactive process visualizations
The automatically generated interactive process flowcharts show you the process in an easy and visual way. Discover all parts of the process, drill down to different units or areas, or view trends on a high level.
Bottlenecks, rework, and variations
The process discovery highlights all process bottlenecks, inefficiencies, and variations based on how they contribute to business outcomes.
Seamless data connection
The QPR Connectors enable you to utilize data that's spread across disconnected systems and applications. Easily connect to all your data sources and integrate data seamlessly.
Online courses and certifications
QPR ProcessAnalyzer users get access to an online training platform, which includes a comprehensive set of process mining courses and certifications that help you get the most out of process mining.
Find hidden value in your business
Gain immediate insights about your business processes and operations with a library of 100+ pre-built analyses and applications for various use cases.
Comprehensive Root Cause analysis
Find the cause of your problems and spot the most important improvement areas in any process with the comprehensive, industry-leading Root Cause Analysis.
Automation Opportunity Scout
See the top automation opportunities in priority order, benchmark automation rates across your organization, and simulate the impact of automation.
Task Recorder
The task recording functionality enables you to discover processes on the most granular task level. Harness the full power of process mining together with any RPA, automation, low-code, or workflow -platforms.
Remarkably simple no-code analysis
Drag and drop the charts and graphs that you need for your business case. Customize any analysis without the need to write any code. Designed for easy creation of fully customizable and solution-specific analyses and dashboards.
Let AI show you the way
Optimize your operations through AI- and ML-based features that enable you to predict KPI performance and automatically initiate corrective action when things go wrong.
Bot, workflow, and automation activation
Support the continuous success of automated - yet ever-changing - processes and automatically initiate corrective action before things go wrong.
AI-based predictions for your KPIs
Predict and prevent process failures, such as late deliveries or late payments.
Business alerts and notifications
Business alerts and notifications provide immediate alerts about KPI breaches or broken business rules.
Operate securely on a scalable cloud platform
For 30 years, we have worked together with enterprises across industries on various software projects. This has given us the expertise required for successful and scalable process mining implementations.
Unparalleled scalability through Snowflake
Certifiably secure process mining operations
Ensure secure process mining operations by ISO27001 certification, encryption, and SSO features.
On-premises and cloud options
Both on-premises and cloud solutions are available and customized to your needs.
Multiple language options
Use your own language to mine process data with 6 languages supported: English, French, German, Finnish, and Swedish.
Shorter lead times through automation analysis
Cut lead times by 86 % by finding root causes of automation problems and seeing the top automation opportunities.
Coverage of end-to-end processes for auditors

Gain process visibility with data-driven auditing. Get 100 % coverage of processes, so you easily spot undetected errors and fraud.
Increase in order handling efficiency
Increase efficiency by 60 % by instantly spotting bottlenecks, process violations, and best practices.
Reduced amount of rework in procurement
Reduce the amount of rework by up to 80 % by discovering as-is processes in real-time flowcharts.
What is process mining?
When your employees or software robots interact with your IT systems – such as SAP, Salesforce, or Oracle – the activities leave a trace of data behind. Process mining draws this data directly from the information systems and uses it to visualize the real-life execution of your processes.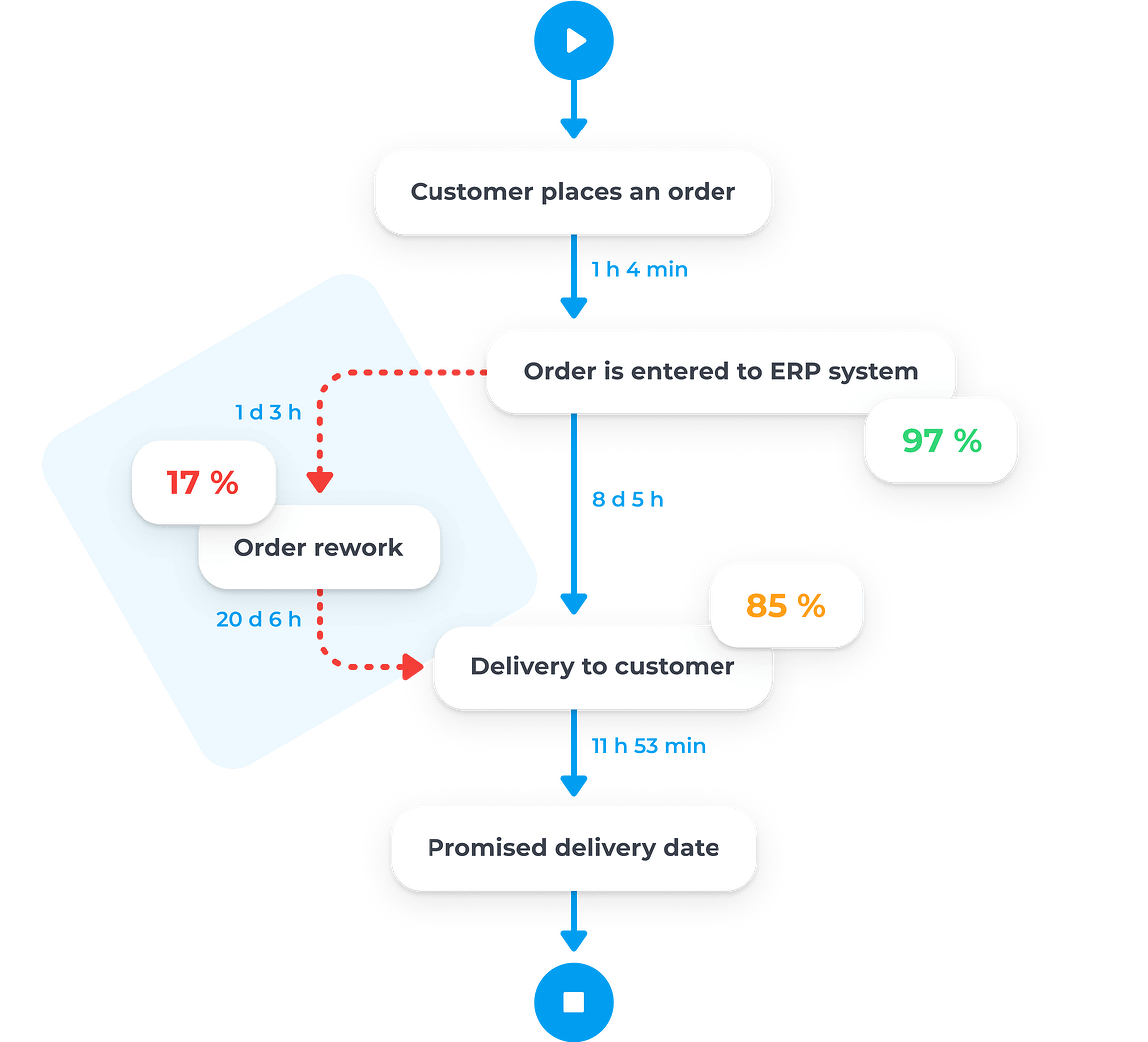 QPR ProcessAnalyzer use cases
Digital Transformation
Intelligent Automation
Auditing
Process KPI Reporting
IT and ERP Development
Compliance
Order Management
Procurement
Service Management
Logistics
Featured Report
QPR ProcessAnalyzer positioned as Leader in Process Discovery and Mining
QPR Software has been identified as a Leader in Process Discovery and Mining in the ISG Provider Lens™ Intelligent Automation – Solutions and Services 2021 report in the Nordics.
Read more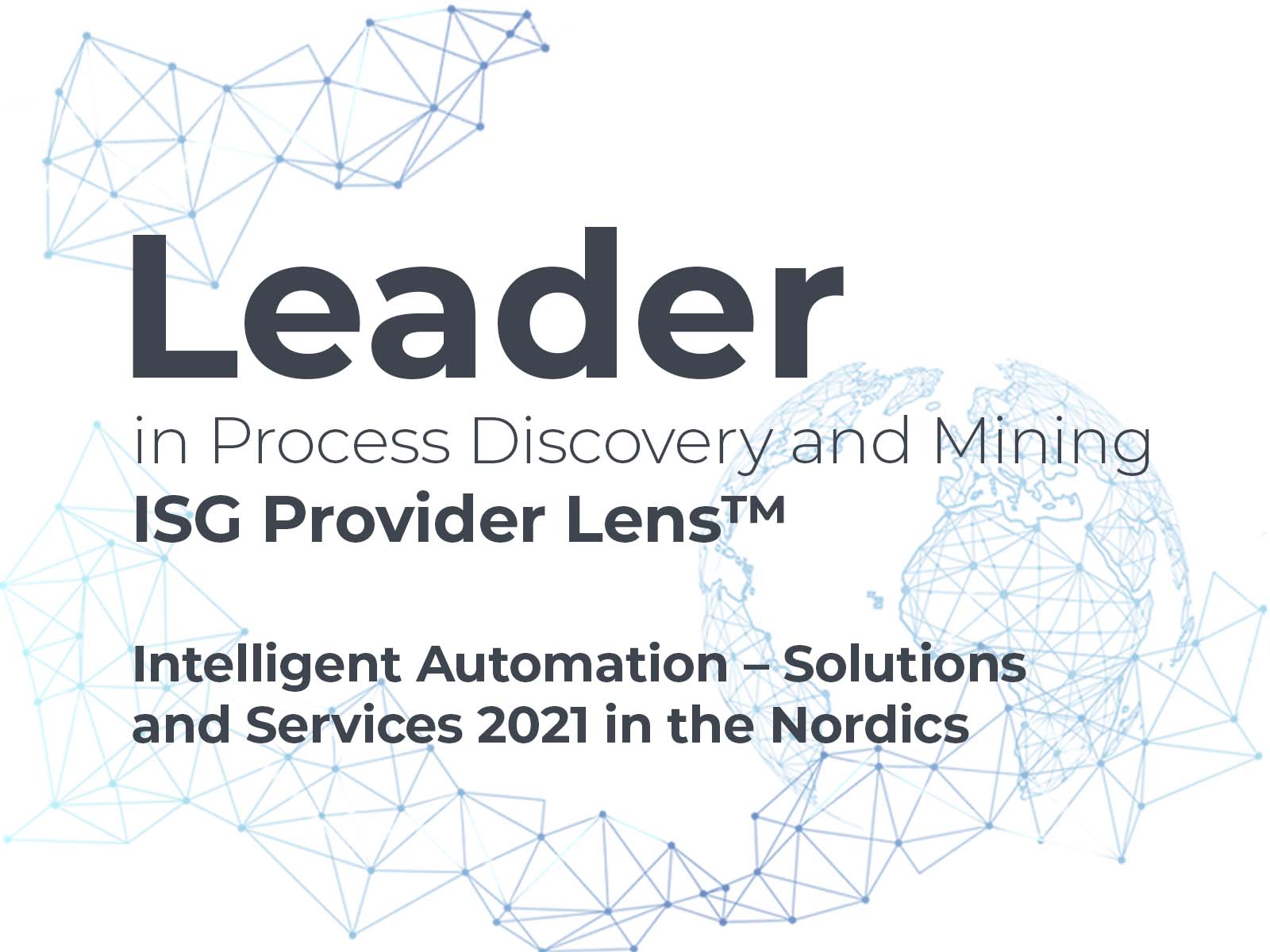 Book a demo
Do you want to understand the value that QPR ProcessAnalyzer can bring to your business?
During the online demo, one of QPR's process mining experts will show you in practice how the process mining software works and answer any questions you may have.
Fill in the form and we'll be in contact within the next business day.