Strategy Management
Your guide on the journey to strategic excellence
Strategy Management by QPR
Strategy planning includes the strategic themes and targets related to business operations of the organization. To reach business benefits defined in the organization's strategy, business operations must be developed as an ongoing process. The development plans and their implementation must be agile, educating, efficient and powerful. When the change is continuous, execution must be managed in a lean and agile manner at every level.
QPR helps you define your strategy and supports you in its execution and in monitoring and analyzing the performance.
Strategy driven business-IT alignment
Whether you have a new business model or require digital transformation, QPR EnterpriseArchitect is the tool to design new services and ways of working. With us you make sure your processes, information flows, systems, and technology support your strategic objectives.
Certified and recognized by industry analysts
In 2019, the Open Group granted QPR EnterpriseArchitect the ArchiMate® 3 tool certification. The software is also recognized by industry analysts, such as Gartner and Forrester.
Ready-made templates, yet highly configurable
To make sure you're off to a quick start, we provide ready-made templates and tool palettes to support TOGAF®, Zachman®, ArchiMate®, UML®, IDEF, BPMN™, and the Operational Development Model (ODM) – our own best-practice methodology. The templates and tool palettes are all customizable, thanks to our open metamodel.
User-friendly publishing and communication
When it's time to roll out your architectural plans, QPR BusinessPortal automatically converts technical notation to business-friendly content, making it easy to execute transformation with enhanced communication.
Extend to process performance and process mining
Bring your architectural designs to life with performance measures for processes, application portfolios and technologies. Get the operational data and insight you need to drive and develop your operations.
Feature-rich and multilingual
Our quick modeling mode is the fastest way to document a process with a few clicks. More sophisticated features include model comparison, and the analysis of interdependencies. Global organizations enjoy our multilingual modeling, which supports more than 20 languages.
Integrates with your document management system
Process models are not just pretty illustrations. By integrating QPR ProcessDesigner with your document management system, such as Microsoft SharePoint, you can attach documents and templates to tasks to provide further guidance.
Configurable to your needs
Customize the colors and tool palettes to fit your organization. QPR ProcessDesigner supports a wide range of methodologies, frameworks, and standards, such as ISO 9001, LEAN, Six Sigma, EFQM, SOX, Basel II, Solvency II, and APQC.
Decrypt process models for better communication
Publish process models on our web portal or export to Microsoft Office tools. We also offer QPR BusinessPortal, which decrypts process modeling notation to communicate operating guidelines in a business-friendly manner on a modern and visually appealing user interface.
Monitor process performance
Expand your horizons with our process mining tool, QPR ProcessAnalyzer, to see how your processes perform, identify process bottlenecks, and avoid rework.
Discover the unbiased reality of your processes
Put an end to lengthy process workshops, interviews, and arguments. QPR ProcessAnalyzer empowers you to tackle your biggest challenges by visualizing the real-life execution of your processes together with other insights drawn from your IT systems.
Find hidden value in your business
Gain immediate insights into your business with a library of 100+ prebuilt analyses, such as automation opportunities and root causes. Use case specific analyses pinpoint and prioritize where you should improve.
Orchestrate and optimize operations with AI
Optimize operations through continuous monitoring, automatic activation of bots and workflows, and AI-based predictions for your KPIs.
Operate securely on a scalable cloud platform
For more than 20 years we have worked with large enterprises across industry borders to meet customer needs. We offer both on-premises and cloud solutions, and ensure security through ISO27001 certification, encryption, and SSO features.
The right content to the right audience the right way
To roll out the designs made by architects and process modelers, use QPR BusinessPortal to ensure that the precious content can be communicated and understood by a wider audience.
Achieve your goals by communicating about them
Three software editions of the QPR BusinessPortal ensure its suitability for different purposes. One is geared towards communicating process guidelines and enhancing quality. The other two are to understand how IT supports business, and to execute the strategy-led transformation.
Single source of truth
QPR BusinessPortal automatically converts technical notation to business-friendly content, so that your operations are always aligned with strategy and up to date.
Complement designs with performance measures
Add KPIs for measuring and monitoring process performance, quality, or strategic objectives with QPR Metrics.
QPR Metrics
QPR Metrics combines robust and incredibly flexible performance management functionality with a beautiful user interface. Stunning dashboards and scorecards with KPIs are also available in your pocket through the QPR BusinessPortal. Perfect for strategy execution and for driving performance.
Advanced functionality for all your performance management needs
QPR Metrics is the perfect solution for automating strategy execution, operational performance management, people performance management, risk management, and project portfolio management.
Fast to implement, easy to use and manage
QPR Metrics makes reporting fast, accurate and efficient. It is easy to create your own dashboards and to publish them on the web portal. We offer several options for automated performance reporting and data input using ready-made connectors.
Customizable to your needs
Design your own dashboards and add your company logo and colors. The solution is scalable to any organization, and able to support any relevant framework.
Proven technology for guaranteed results
Our growing 2,000+ customer base affirms QPR Metrics as one of the most powerful performance management software in the market. Our customers have won several prestigious awards, such as the Palladium Balanced Scorecard Hall of Fame Award for Executing Strategy®.
Process performance monitoring
Process KPIs are available using QPR's patented process mining technology, QPR ProcessAnalyzer. Process performance monitoring capabilities are a critical functionality often lacking in other comparable solutions.
Featured Blog
Why processes are crucial for improving business performance
Is it your responsibility to improve business performance, increase revenue, and cut costs? You probably know there is room for improvement in the efficiency of your operations and a huge amount of data available - but you don't know where to begin.

This is a very common problem that can be solved by focusing on business processes and utilizing the available process data.
Read more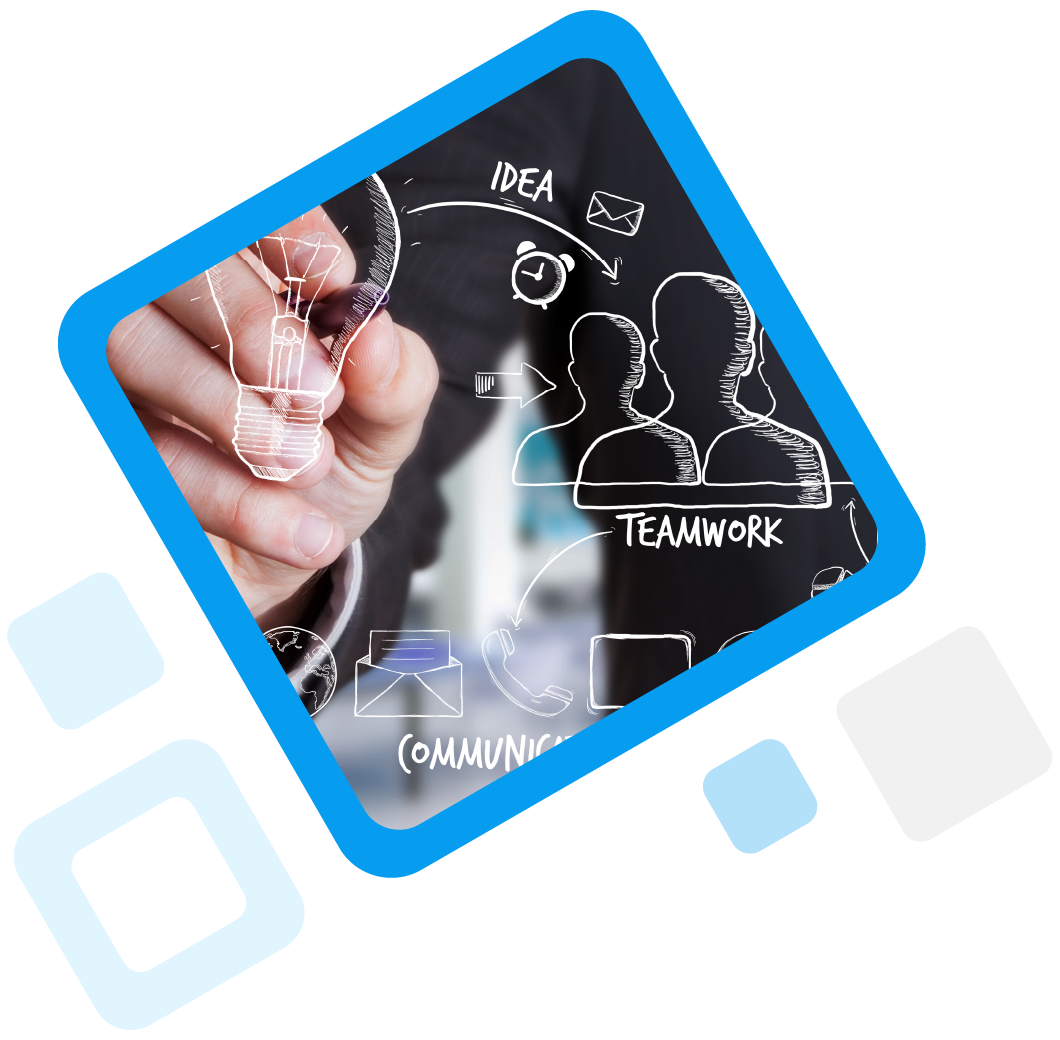 Meet your strategy with business-IT alignment
QPR's strategy-driven approach to Enterprise Architecture creates a link between your everyday operations and strategy. Our tools and methods optimize and align organizational structures, business processes, and IT systems to achieve strategic objectives and deliver maximum value.
Drive your organization's strategic decisions
QPR offers a software solution that links daily operations to strategy by extending Balanced Scorecard to a comprehensive closed-loop management system while fostering communication and collaboration. A typical strategy execution process starts with defining strategy, proceeding to planning and aligning, execution and finally reporting and monitoring. QPR can support you take all these steps in a professional and organized way.
Monitor and achieve success
QPR Metrics is your perfect tool for automating strategy execution, operational performance management, people performance management, risk management and project portfolio management. QPR also uniquely combines performance and quality management enabling operational improvement.
Use your data to analyze and develop
Process mining is used to automatically visualize process flows based on data from organizations' information systems. With process mining, you gain fact-based insights into your operations with pinpoint accuracy, so you know exactly what to change in order to reach better business results.
Strategy driven approach to Enterprise Architecture
To succeed in today's rapidly changing environment, businesses need to secure the ability to react fast to new challenges. Reduced time to market and adaptation to change comes from organizational agility. You can achieve this by building tightly aligned organizations across functions and understanding their dynamics.

QPR's strategy-driven approach to enterprise architecture links your everyday operations to strategy. We help you optimize and align your organizational structures, business processes and IT systems in order to achieve the desired outcomes. Streamlined organizations are agile and deliver their maximum value.
Let strategy drive your actions
Strategy execution with QPR is based on a single platform, QPR Suite, which supports all stages of strategy execution, such as the Kaplan-Norton strategy Execution Premium Process (XPP). The platform supports all of your core strategy execution activities including designing and measuring of your strategy maps, dashboards, KPIs, strategic initiatives, operations planning and execution. In operations planning, QPR's sofware allows linking strategic objectives to process design to ensure optimal alignment of people, processes and IT - together these contribute to achieving the common goal.
To drive performance based on strategy, QPR offers powerful functionality to cascade your organization's objectives down to employee KPIs. The impact of strategy is analyzed, resulting in updated plans for operations with improved alignment between people, processes and IT.
We help you make bold decisions with confidence
In order to stay ahead of today's rapidly changing market conditions, organizations need to base decisions on reliable and accurate data. Unfortunately, the right information is often unavailable with data fragmented across a multitude of unconnected tools such as ERP and CRM systems or Excel tables. To help achieve a holistic understanding of the current state of business, QPR offers an automated solution that gathers and consolidates data in error-free reporting that is always up-to-date.
QPR's strategy execution and performance management tool QPR Metrics supports all organizational levels in continuously meeting their performance targets by providing insight. Easily customizable dashboards and KPIs can be used for planning, monitoring and reviewing strategy execution, operational effectiveness, business process performance, initiative management and risks. Strategic objectives and KPIs can be cascaded down to individual employees. The QPR web-Portal is an ideal tool for communicating and collaborating on actual performance and corrective actions.


Use your operational data to drive better results
Process mining uses your operational data to drive better business results. In process mining, a process mining software is used to continuously analyze and visualize the flow of your operations to pinpoint specific ways in which you can improve your business.
Process mining introduces fact-based transparency into your business operations, which together with the root causes and improvement suggestions for any inefficiencies allows you to cut costs and improve efficiency, customer satisfaction, and profit.
QPR ProcessAnalyzer combines advanced AI, Machine Learning, and predictions with the industry's most comprehensive set of ready-made charts and analyses. These process mining features are available for a variety of use cases – ranging from RPA and Digital Transformation to KPI Reporting.
Want to learn more?
Please contact us - we'd love to help!