Intelligent Automation
Apply automation where it does the most for you
Intelligent automation (i.e., combining RPA with advanced technologies like AI-based process mining) is the only way for you to create truly resilient and efficient end-to-end processes. Process mining with QPR ProcessAnalyzer helps you in every step of your automation roadmap.
Book a demo
Get your guide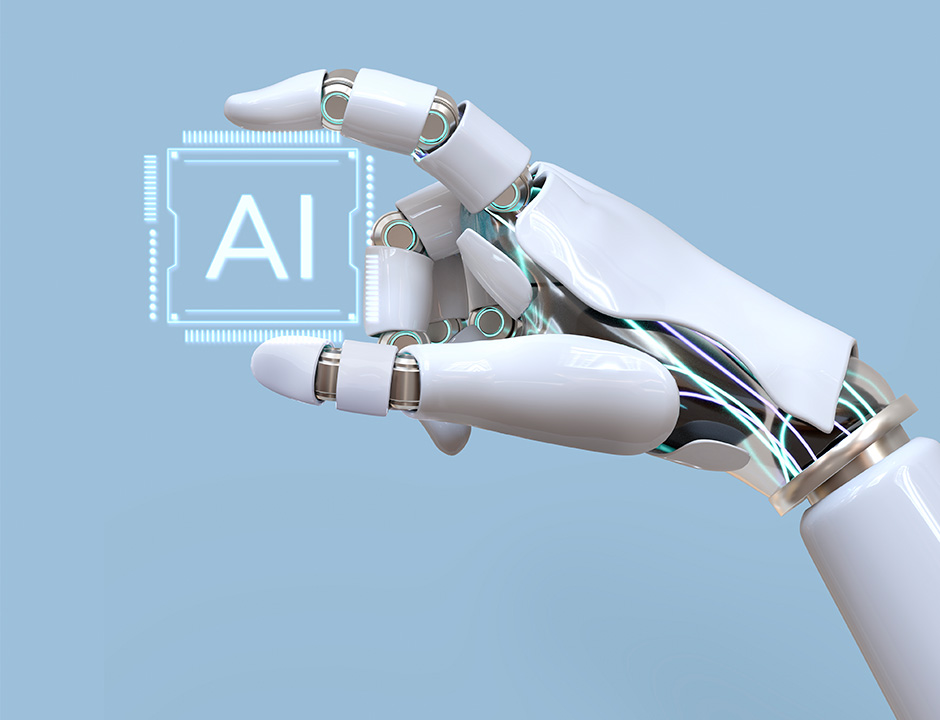 Get end-to-end visibility to your processes and see how they contribute to concrete business outcomes.
Prove the value of automation or system changes easily – your case can be supported by the click of a button.
Predict and prevent process failures with intelligent ML-functionalities and monitor the right KPIs continuously.
View a list of prioritized automation opportunities in your processes and view the value of deployed automation.
Get a detailed understanding of your processes
Process mining can play a critical role in helping organizations implement intelligent automation.
It involves extracting information from event logs, such as system data and process execution data, to create a visual representation of the process.
With process mining, you get a detailed understanding of how business processes are being executed, which can be used to identify areas where automation can be introduced to improve efficiency and reduce costs.
Spot error-prone, repetitive or manual tasks
One way that process mining is used to support intelligent automation is by providing visibility into processes that are currently being performed manually.
This helps organizations to identify opportunities for automation, such as tasks that are time-consuming, error-prone, or repetitive in nature.
By identifying these tasks and automating them, organizations can reduce the need for manual labor and improve accuracy.
Monitor and measure the efficiency of automation
In addition, process mining can be used to monitor and measure the effectiveness of automation.
By providing a detailed understanding of how processes are being executed before and after automation, it can help organizations to identify any unintended consequences and make adjustments as needed.
Featured Blog
7 ways in which process mining adds value to intelligent automation
Have you made sure that the processes and tasks you are about to automate are working as they should? The risk with using Robotic Process Automation (RPA) without supporting technologies like Artificial Intelligence, Machine Learning, and process mining is that you don't know your processes well enough and only end up creating inefficiencies – just more efficiently.

Intelligent automation is the only way for you to create truly resilient and efficient end-to-end processes. Read on to find out how process mining improves automation.
Read more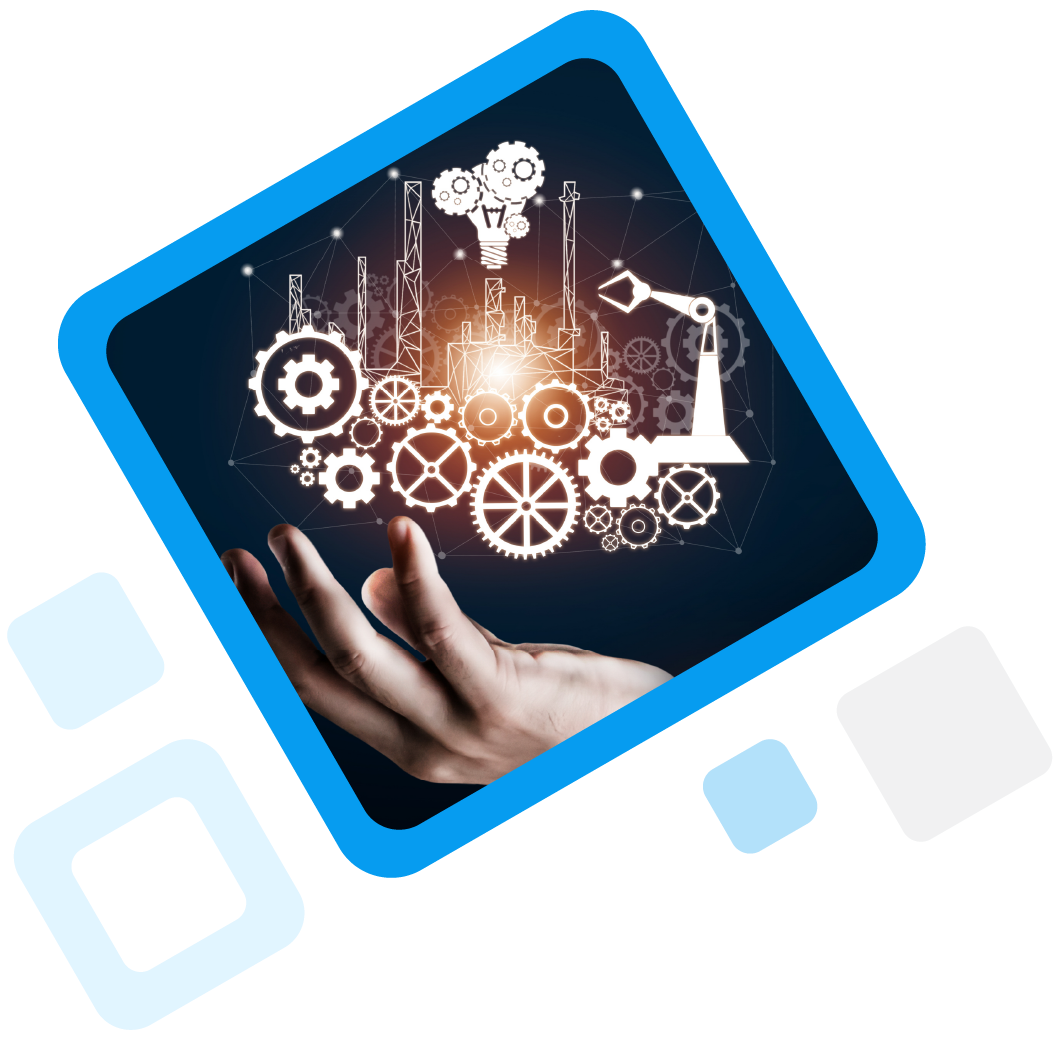 Prioritize your Automation Roadmap
Process mining helps you identify the low-hanging fruits of automation in your organization. With the ready-made process mining analyses, you can support your decision-making and rank the best automation opportunities to ensure the highest ROI for automation.
Automation Opportunity Ranking
Get a prioritized list of the best automation opportunities in your organization with the automation analysis application.
Automation Impact Simulation
Test out the impact of your automation plans before implementation. This feature helps you build a business case for automation when you are looking into new automation possibilities.
Automation Level Benchmarking
Understand at what rate your activities are automated and how they vary between different parts of the organization. Use these insights to look for best practices and to focus your automation journey.
Realize and increase automation value
Process selection and ROI realization play a big role in long-term automation success. QPR ProcessAnalyzer instantly identifies the most suitable processes for automation and allows you to realize the benefits for business after implementation.
Analyze process complexity and maturity
Enjoy the benefits of automation faster than ever by automatically finding the simplest mature processes and activities to focus your automation efforts in and save time in automation implementation.
Bot, workflow, and automation activation
Support the continuous success of your automated yet ever-changing processes. Activate bots, workflows, and automation to take action before things go wrong.
Realize automation benefits
Instead of only focusing on automation statistics, QPR ProcessAnalyzer enables you to easily monitor and realize the effect that automation has on your end-to-end business performance.
Intelligent Automation Report
QPR ProcessAnalyzer positioned as Leader in Process Discovery and Mining
QPR Software has been identified as a Leader in Process Discovery and Mining in the ISG Provider Lens™ Intelligent Automation – Solutions and Services 2021 report in the Nordics.
Read full report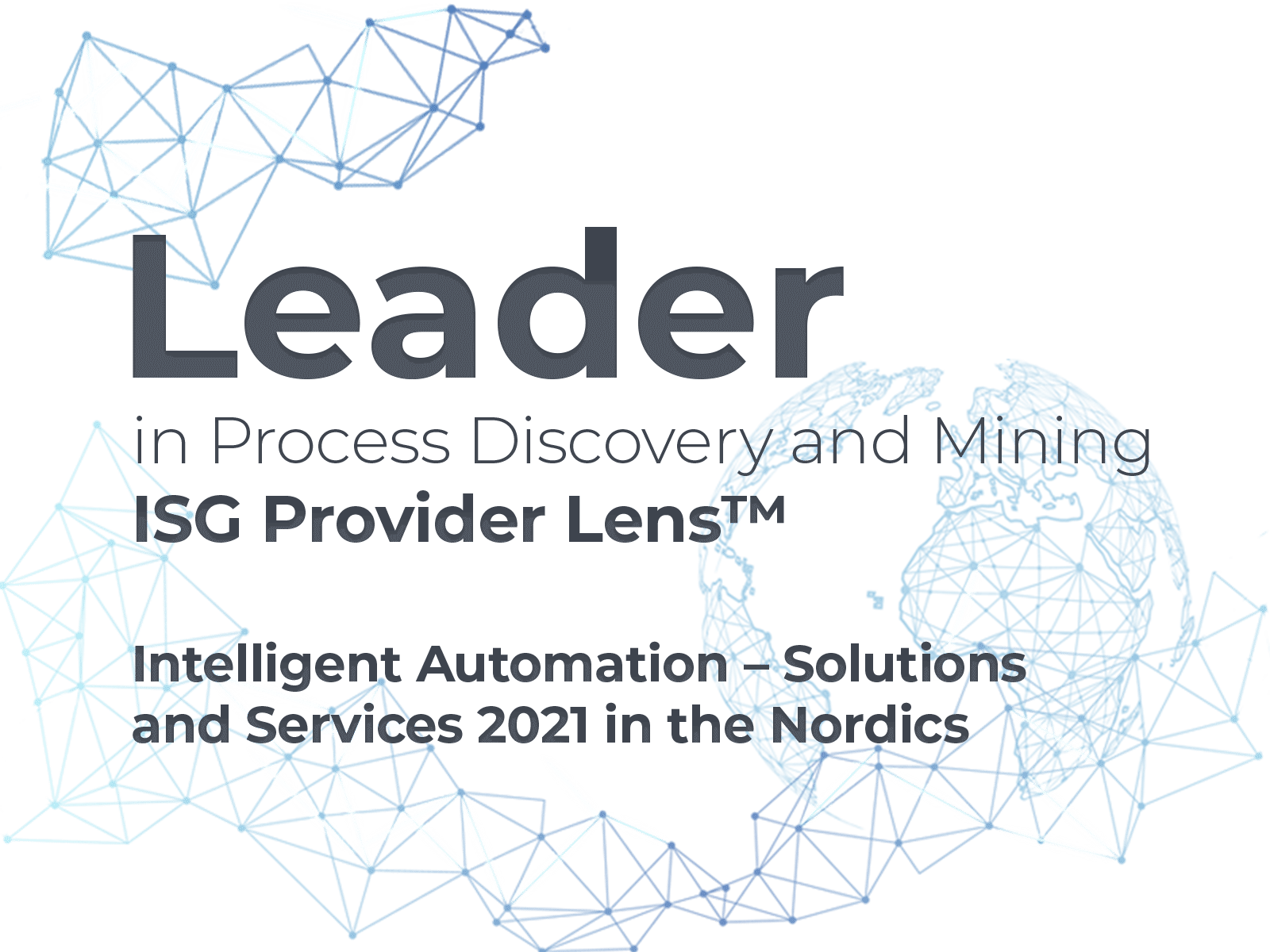 About QPR ProcessAnalyzer
It's time to discover the unbiased reality of your processes, find hidden value in your business, and reach your full operational potential.
Discover the unbiased reality of your processes
Put an end to lengthy process workshops, interviews, and arguments. Get everyone on the same page by automatically visualizing the real-life execution of your processes.
See all process bottlenecks, inefficiencies, and variations and how they contribute to business outcomes.
Find hidden value in your business
Find the cause of your problems and spot the most important improvement areas in any process with the comprehensive, industry-leading Root Cause analysis.
See the top automation opportunities in priority order, benchmark automation rates across your organization, and simulate the impact of automation.
Let AI show you the way
Optimize your operations through AI- and ML-based features that enable you to predict KPI performance and automatically initiate corrective action when things go wrong.
Use business alerts and notifications to get immediate alerts about KPI breaches or broken business rules.
Operate securely on a scalable cloud platform
Ensure secure process mining operations by ISO27001 certification, encryption, and SSO features.
Get unparalleled scalability, performance, and security through Snowflake.
What customers say about QPR ProcessAnalyzer
We are committed to delivering measurable results to our customers. Here are some of the results we've helped our customers achieve.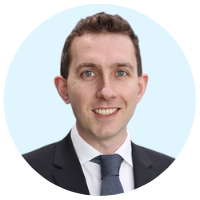 "We now embed process mining in real-time, identify bottlenecks instantly, and take action much earlier."
Stewart Wallace, Risk Analytics Director
EY UK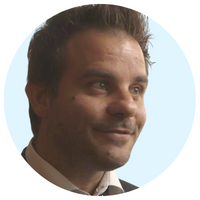 "We immediately saw the bottlenecks of the process. We cut the average duration of our loan application process by 86 %"
Lambros Bessas, Senior Manager
Piraeus Bank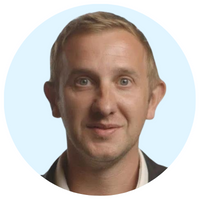 "With QPR ProcessAnalyzer, we were able to analyze the process in 2-3 hours, compared to 3 weeks in the past."
Christof De Groote, Service Manager
KBC Group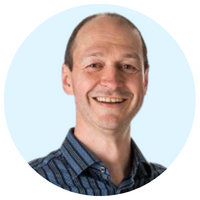 "Process mining was used to identify better sales models that lead to significant growth in sales volume."
Jonathan McCoy, IT Director
WD-40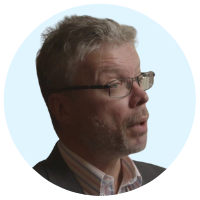 "We could immediately focus our improvement activities to the right things to reach the results our business needed."
Matti Ketonen, VP Supply Chain
MetsäBoard
Featured Resource
Process mining 101 - Guide to successful process optimization
When your employees or software robots interact with IT systems – such as SAP, Salesforce or Oracle - in your company, the activities leave a trace of data behind, referred to as an event log.

Process mining takes the data that exists in these information systems and uses it to visualize the real-life execution of your company's processes together with other insights drawn from the event logs.
Read more about process mining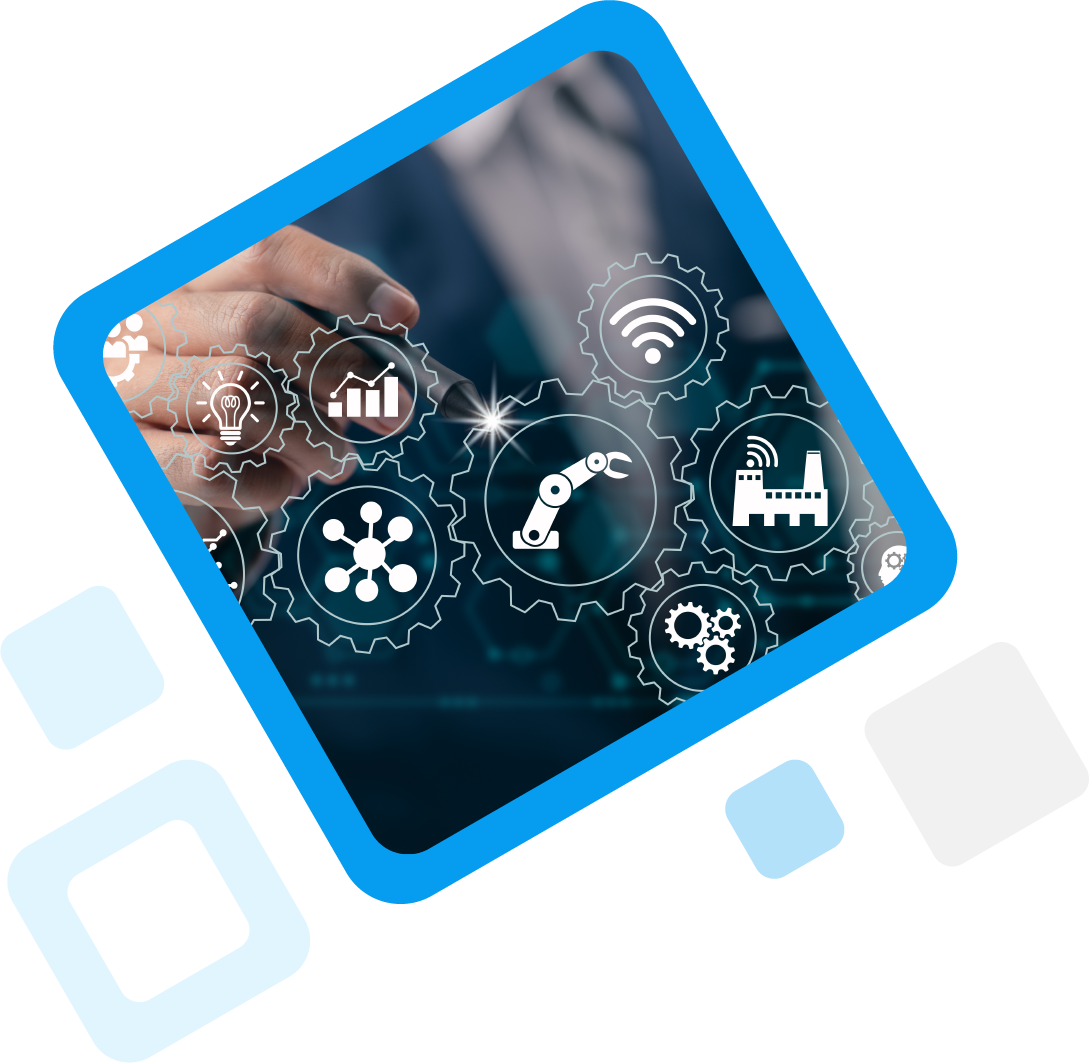 Featured Blog
Process mining helps KBC Bank boost productivity, maximize process efficiency, and manage risks from the HQ
Without an understanding of how complex business processes are carried out in different locations, KBC Bank was not be able to know where to begin to improve efficiency, increase automation, or enhance customer experience.
"With QPR ProcessAnalyzer, we were able to analyze the process in 2-3 hours instead of three weeks"
Read more