Partner with QPR
Help your customers reach their full operational potential
Join our global network of process mining resellers and co-selling partners. Together, we'll create a tailored solution for your portfolio.
Become a partner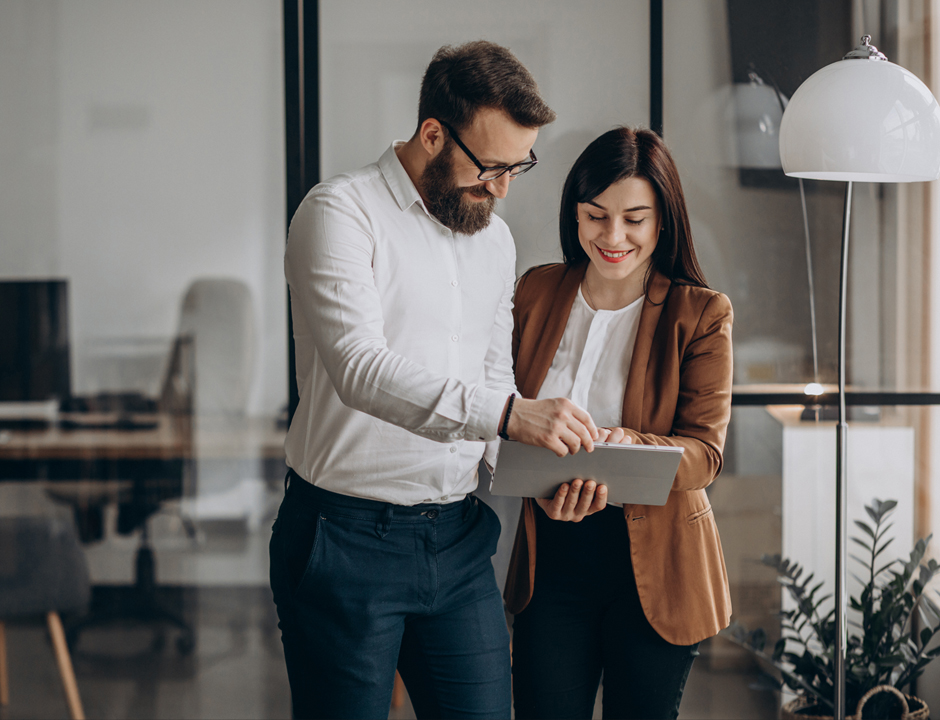 Add process mining to your portfolio
Gain new opportunities from a rapidly growing market and enhance your current offering with a layer of process intelligence. Here are 4 reasons to do process mining:
✔ Gain new opportunities
Win new accounts and create new up-selling opportunities for your customers by including advanced process mining technology in your portfolio.
✔ Join the rapidly growing market
The size of the global process mining market in 2021 was around EUR 550 million. The market size is expected to keep growing at 40 – 50% in the upcoming years.
✔ Save time through process intelligence
AI-based process intelligence

provides a deep, real-time, and holistic view of entire processes. Spend less time defining and modeling processes - focus on improving instead.
✔ Help your customers reach their full potential
Gain tangible and quick results through combining your industry knowledge with process mining. Ensure successful automation, compliance, procurement, and more.
Benefits of partnering with QPR Software
QPR Software is a recognized global process mining vendor with more than 400 completed process mining projects and proven customer success stories from around the world.

QPR experts at your service
Utilize QPR's expertise as an experienced software vendor with more than 400 completed process mining projects.

Online learning


Easy learning and onboarding together with our experts and through our online learning platform.

Dedicated partner manager
Get a dedicated partner manager to support you and answer any questions you may have.

Fast and easy implementation
Access a library of ready-made solutions and pre-built connectors to all major source systems.

Help with the go-to-market plan
Create a comprehensive, step-by-step go-to-market plan to ensure a successful launch together with us.

Sales rewards and new leads
Get new leads and partner commission through sales.

Shared marketing activities
Organize shared marketing events and get support with marketing activities.

Global network of partners
Gain access to a global partner network and international events.
Partnership types
Partner with QPR as a process mining reseller or co-selling partner.
Value-added reseller
Elevate your product portfolio by offering QPR ProcessAnalyzer directly to end clients.
Make use of resale discounts and flexible license terms.
Co-selling partners
Enhance your consulting package with process mining
Use QPR ProcessAnalyzer to provide your customers with process insights and tangible improvements
Process mining with QPR ProcessAnalyzer
Process mining is an extremely versatile technology that can be applied to different use cases and processes: read more on our comprehensive process mining page. Below, you can see how QPR ProcessAnalyzer helps improve financial processes, such as Accounts Payables.
400+
Process mining projects
30+
Years of process excellence
What our partners say
Here's what some of our partners say about QPR ProcessAnalyzer:
"Trust is key when helping customers. When managers ask: "are you just making these numbers up?", process mining with QPR ProcessAnalyzer shows that the numbers are not made up and allows you to investigate all angles of everything, together.

With QPR ProcessAnalyzer, you see the process flow and the process in action, as compared to traditional BI reporting. A KPI can be very two-dimensional. Process mining is the flexible bit that first explores, and after that, you can use the KPIs to monitor and report how things went"

-John Gilmartin, JPGAL
Sign up for our newsletter