Technology-driven Operational Excellence
Navigate through major market shifts with process mining
What's holding businesses back from a successful end-to-end transformation
Businesses are stretched thin. Complex business processes that resemble black boxes are the last thing you need when you're trying to find areas for cost savings, migrate to new systems, or ensure successful automation.
Operational Excellence leaders are faced with new challenges that require new solutions: they must navigate their businesses through major shifts in the markets while making sure no resources are wasted. On top of this, OPEX leaders are expected to be the driving force behind successful end-to-end business transformation.
At the same time, most companies are stuck in the early phases of process maturity, struggling to understand their processes. Without process transparency, it's near impossible to make informed decisions that improve operational efficiency.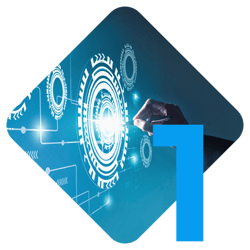 Lack of process and system transparency
Read more ›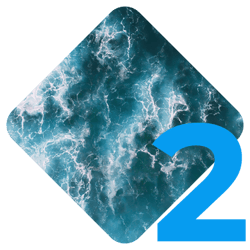 Complex ERP landscapes and migrations
Read more ›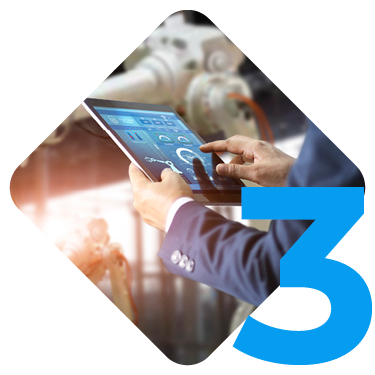 Extensive automation before process analysis
Read more ›
CHALLENGE 1
Lack of transparency
You may be feeling stuck because you don't know exactly what is causing issues in your operations in the first place: your automation projects aren't turning out to be as profitable as you were promised, your digital transformation journey is slow and cumbersome, and your customers are switching to competitors.
Not being able to pinpoint the reasons behind operational inefficiencies is nothing to be ashamed of – without the right tools, it is a huge challenge that most companies still today are trying to tackle.
The quality of your processes determines how effective your business operations are. As a leader, it is your job to ensure that operations are efficient. While this is the case, you also have the power to pave the way for a more process-oriented approach in your organization.
CHALLENGE 2
Complex ERP migrations
No modern business can achieve successful end-to-end transformation without involving an ERP system. What often feels like the black box of IT can also present enormous opportunities for cost savings: eliminating loopholes of outdated systems, providing real-time monitoring capabilities, improving productivity and transparency, and ensuring smoother cross-functional collaboration.
During massive migration projects, companies often struggle with transformation pitfalls, such as:
Poor fact-based process insights

A lack of harmonization across units

Performance gaps in business processes

Unknown process variations

Inefficient change management

Communication challenges
All of the above are linked to a lack of process understanding. Without an understanding of what really happens in your processes, your ERP transformation project is bound to turn into a costly headache.
Numerous reports have confirmed the severity of the challenge: IT transformation projects often experience both delays and budget overruns (source: McKinsey). These setbacks are caused by the large number of changes that must be implemented regarding systems and business practices alike.
Companies often attempt to tackle these challenges by spending countless hours mapping out how processes are supposed to be executed. Yet, this method ignores the fact that processes rarely follow planned procedures.
Understanding the real as-is processes is crucial in order to be able to transform them, manage the changes, and make sure that everything runs smoothly.
Notably, changes to the ERP system are likely to require changes to the linked business processes. Making sure that these changes are carried out with business performance in mind is crucial for a successful transformation that increases business process value and avoids process pitfalls along the way.
Migrate without a migraine
All SAP customers have been advised to migrate their system to the new SAP S/4HANA generation by the end of 2027, as the support for legacy products ends.
SAP S/4HANA Vectorial is a process mining solution designed for S/4HANA transformation projects. It provides analyzes current as-is processes in a fast and efficient way, estimates the magnitude of necessary changes during S/4HANA migration, and compares your process execution against SAP best practices.
CHALLENGE 3
Automation before analysis
How have you ensured that the processes you are about to automate are working as they should? Poorly designed processes and processes that deviate from the optimal path only result in poor efficiency. By automating these, you end up creating waste – only more efficiently.
To get the most out of your automation initiatives, it is crucial to first ensure your processes are optimized.
If you've already automated processes and tasks and started running into problems – it's not too late to fix them. For example, by focusing on analyzing processes with process mining, a large European bank was able to increase the automation rate of its existing automation initiatives by 35 %. This ended up saving the customer € 2.6 million in just two months.
"By focusing on analyzing processes with process mining, a large European bank was able to increase the automation rate of their existing automation initiatives by 35 %. This ended up saving them € 2.6 million in just two months."
Surviving major shifts in markets with the help of technology
As inflation accelerates, interest rates keep rising, and supply chain crises are becoming the new normal, companies that haven't considered process mining technology before are waking up to its potential.
To survive these major shifts in the market, you need process optimization. In challenging times, process optimization is the #1 driving force behind operational efficiency, growth, and successful compliance.
Companies that only focus on cutting costs will encounter setbacks in the long run, whereas those who realize the long-term cost-saving potential of process optimization will thrive. Let others cut short-run costs, while you're prepared for tomorrow.
Process mining as an enterprise-wide efficiency enhancer
The main value of process mining technology has traditionally lied in the transparency it brings into business processes. This transparency directly translates into optimizing operational activities and knowing where and what to improve.
However, process mining technology and its use cases have expanded exponentially in the past few years.
Process mining has evolved from mining individual processes to a holistic, enterprise-wide efficiency enhancer that supports a variety of use cases.
You can analyze whole ecosystems of value chains or zoom into the most granular task-level activities. You can analyze customer journeys and touchpoints, IT architecture and the flow of data in the systems, or how your organization and different units collaborate.
The options are endless, which companies are now realizing.
"You can analyze whole ecosystems of value chains or zoom into the most granular task-level activities. You can analyze customer journeys and touchpoints, IT architecture and the flow of data in the systems, or how your organization and different units collaborate."
Navigate through major market shifts with the help of process mining:

Find process inefficiencies and maximize the capacity of both employees and systems.

Don't just focus on cutting costs in challenging times

–

instead

, u

se process optimization as the key driver for operational efficiency, growth, and revenue.

Win by automation done right. Ensure successful enterprise-wide automation by identifying and prioritizing automation opportunities and increasing the value of current initiatives.

Gain end-to-end process visibility into complex system landscapes and ensure smooth system transformations.

Track the entire business ecosystem – from the most granular of tasks to the largest of value chains. Process mining will always let you know when to act on inefficiencies, errors, and non-compliance.
Automate the comparison of business processes against SAP best practices
Companies need a holistic view of their processes as they undertake SAP migration. By displaying and demonstrating the hundreds or thousands of different process variations (based on the customer's own data rather than subjective viewpoints), the brand-new QPR solution, SAP S/4HANA Vectorial, does exactly this.
The innovative process mining solution is designed to help SAP experts in their work by providing transparency of customers' existing as-is business processes and automatically comparing them against SAP's S/4HANA best practice processes and easily estimating the magnitude of necessary changes during S/4HANA migration.
The solution is developed by a group of experts, consisting of SAP architects, business analysts, process mining experts, and data engineers.
Why process mining matters
There are many reasons why process mining is one of the fastest-growing categories of enterprise software.
Process mining provides a complete x-ray of your business processes. By extracting data from the systems that you use every day like ERP and CRM, it gives a comprehensive visualization of your processes, uncovers inefficiencies, and pinpoints the most impactful areas for improvement.
Process mining not only visualizes your processes but also reveals problem areas by highlighting them in the flowcharts and ranking them based on how they contribute to business outcomes. With process mining, you know where to start and what to prioritize when you want to improve your operations – and easily monitor how it went.
Process mining enables you to:
Get an x-ray of your processes
Get a 100% objective view of your processes based on the data in your IT systems: understand your processes, see bottlenecks, errors, and other inefficiencies – and have the confidence to make the required changes in your processes.
Quantify the value of improvement initiatives and automation
Demonstrate value before and after implementing changes. Prove how improvement initiatives and automation contribute to concrete business outcomes.
Get your stakeholders on board
You need to understand how your organization works, what to prioritize, and what to transform – and get everyone else on board. Process mining helps you make data-driven decisions with expected ROI and investigate the process in detail together with your stakeholders.
Process mining has a short time-to-value: customers are up and running in weeks (instead of months, as often is the case with enterprise software) and get game-changing process insights in minutes. Our customer Piraeus Bank found bottlenecks in their processes in as little as 5 minutes.
"

Say goodbye to inefficient business processes filled with bottlenecks, costly errors, and non-compliance, and welcome new operations consisting of true efficiency, successful digital transformation, and high-performance teams."
QPR ProcessAnalyzer is the cutting-edge enterprise solution for your intelligent decision-making needs that not just keeps up but expands to better serve your growing needs.
Ready to hear more?
Schedule a 30-minute online demo meeting with us
and we will show you in practice how we have helped
operational excellence leaders to ensure that
their operations are efficient, effective, and compliant
- we'd love to help you as well!