Customer Story: Piraeus Bank
How we helped Piraeus Bank cut the lead time of a key process by 86 %
"We gave the data to QPR ProcessAnalyzer, and right away, in 5 minutes, we saw the bottlenecks of the process."
The need: process transparency and efficiency
Piraeus Bank, a leading Greek multinational financial services company with €34.7 bn worth of net loans and 5.7 million customers, needed to bring clarity to its consumer loan process.
Besides the sheer number of process steps taking place each month – 20 000 applications processed with 110 000 user events – the process was often handled in a non-standard way.
Traditional process mapping, interviews, and workshops did not show the reality of the process, and automation was no remedy.
Business needs:
Creating a detailed end-to-end process visualization of the consumer loan process

Identifying the key bottlenecks in the selected process

Monitoring KPIs and rework in the process flow

Identifying deviations from the designed process

Identifying root causes for inefficiencies

Identifying areas of improvement to optimize performance
MEET OUR CUSTOMER
Piraeus Bank
Piraeus Bank was founded in 1916. Today it represents the leading Bank in Greece in terms of customer loans and deposits.
Net loans: €34.7 bn
Deposits: €55.8bn
Employees: 8800
Customers: 5.7 million
Solution: Process mining with QPR ProcessAnalyzer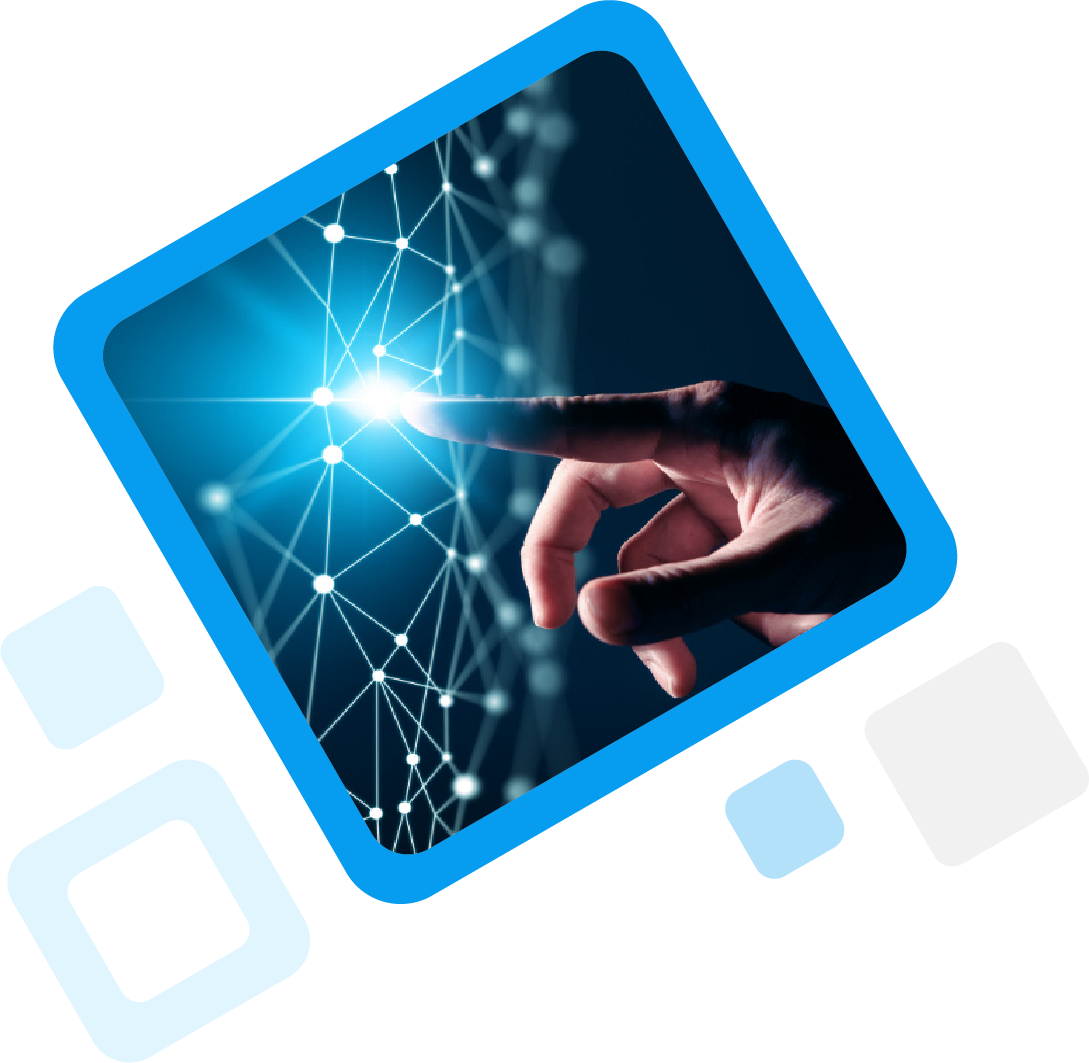 How Piraeus Bank selected the right process mining tool and team
QPR ProcessAnalyzer was selected due to its dynamic and automatic process visualization, market-leading root cause analysis, comprehensive KPI monitoring capabilities as well as out-of-the-box conformance and lead time -analysis.
As the initial analysis had identified over 1 000 000 events in the consumer loan process, the only software capable of analyzing these amounts of data and bringing instant results was QPR ProcessAnalyzer.
As a partner, QPR stood out as a more agile and customer-oriented alternative.
Why QPR ProcessAnalyzer
Capable of analyzing huge data amounts in the blink of an eye

Dynamic and automatic process visualization

Market-leading root cause analysis

Comprehensive KPI monitoring

Out-of-the-box conformance and lead time -analysis

Agile and customer-oriented team

Easy implementation
Locating process bottlenecks and increasing efficiency
With process mining, Piraeus Bank was able to uncover bottlenecks, inefficient process variants, and their sources.
They analyzed root causes for different inefficiencies and could easily identify process optimization points.
Moreover, they got valuable insights into why automation initiatives had not worked the way they planned and what should be changed in order to fix the problems.
Piraeus Bank got much more than transparency. They:
uncovered bottlenecks

found inefficiencies and their root causes

pinpointed optimization points

got indispensable automation insights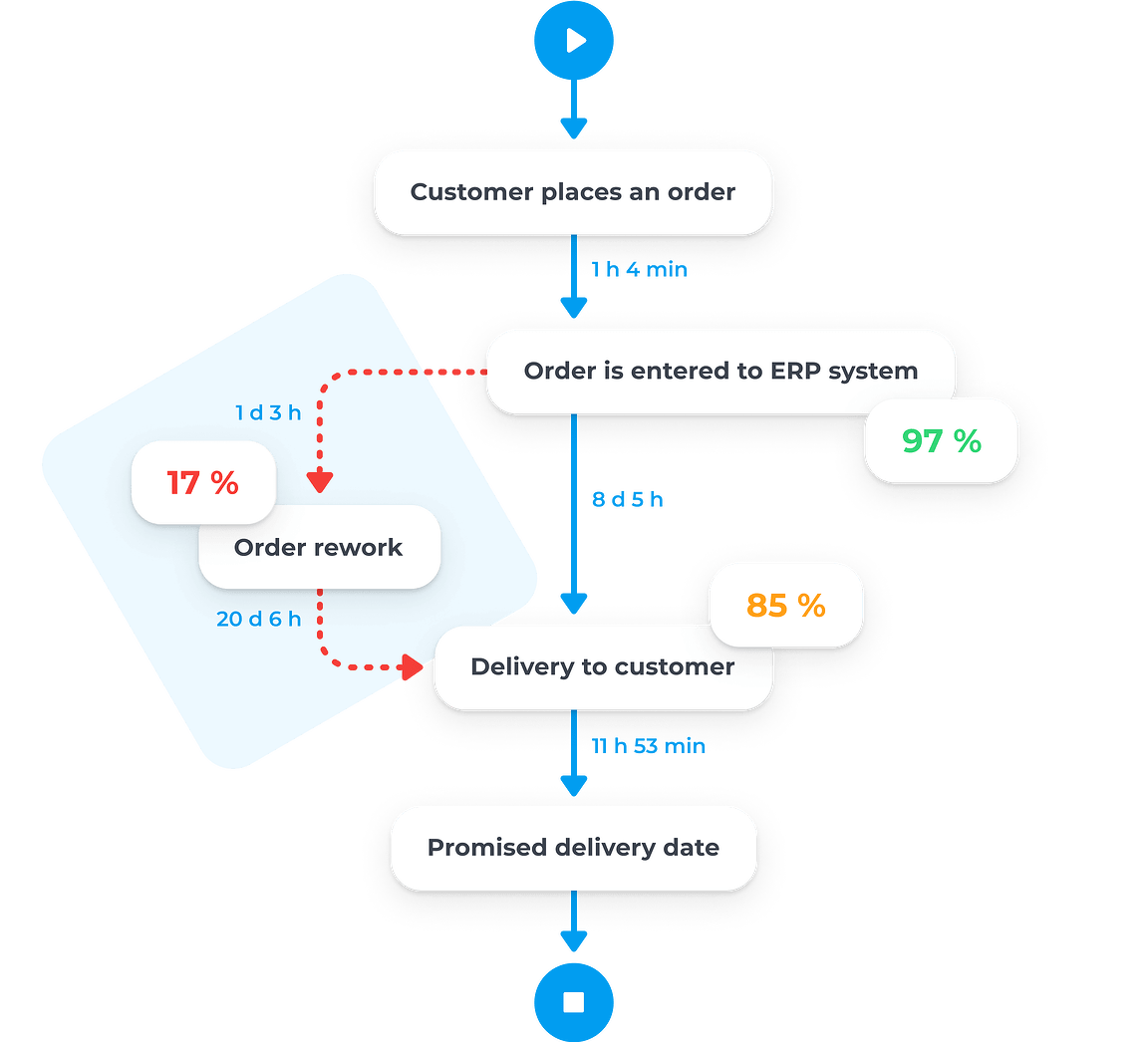 The result: "Unprecedented transparency"
Based on the fact-based findings provided by process mining, Piraeus Bank was able to make the right improvements and optimize the process – eventually cutting the process lead time by 86 %.
"Thanks to QPR, we were able to demonstrate process bottlenecks to the broader management, identify optimization points and make recommendations to improve the consumer loan process."

Lambros Bessas, Senior Manager - Piraeus Bank


🎯 Goal:

Transparent consumer loan process



✅ Results: Unprecedented transparency with

86 % shorter lead time




Want to try it too?
If you have any questions, please talk to the real person in the chat window on your right and you'll get an immediate answer.

Alternatively, you can fill out this form and we'll get back to you within the next 24 hours.
Sign up for our newsletter