In this blog post, you will find out why Accounts Payable is a great process to analyze and improve with process mining. Process mining pinpoints what you should improve, and helps you monitor how your improvements affect lead times, compliance, and errors. This way, you can gain substantial cost savings, similar to our current customers:
Metsä Board reduced the number of invoice corrections by 80 %
Caverion discovered uninvoiced order lines worth € 17M
Piraeus Bank reduced process lead times by 86 %


WHAT is Accounts Payable
Accounts Payable (hereafter AP) is typically considered as the financial side of the Purchase to Pay -process. The main target is to pay all open invoices on time, while not paying for something that should not be paid for (nonvalid invoices, undelivered services/goods, duplicates etc.).
Business volumes are in general huge, not only measured in the amount of transactions but also in monetary value.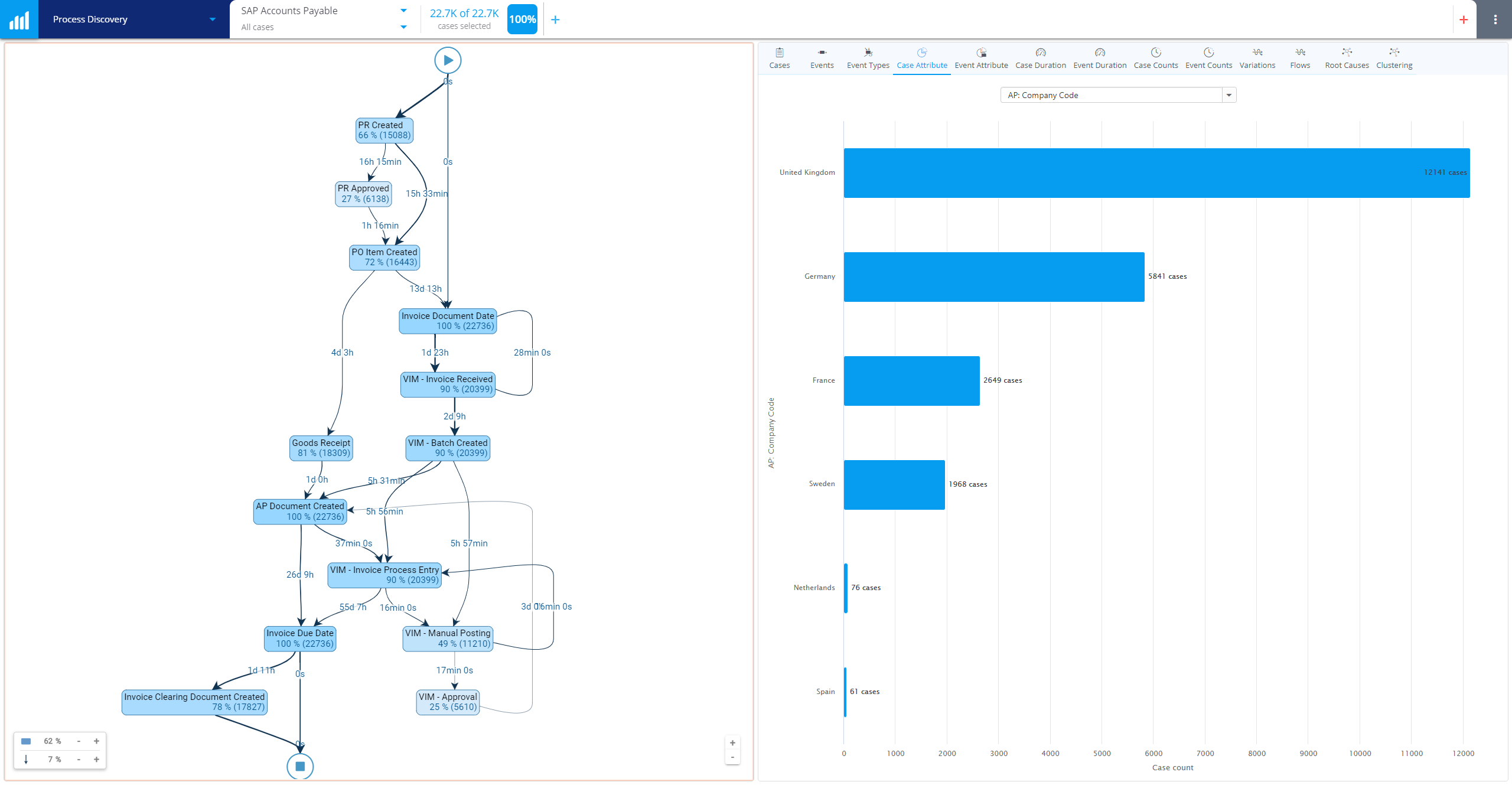 T
hese documents & acti
vities are often tracked in the AP Analysis:
Incoming Invoice (either paper or electronic invoice)

Creation / Edits / Approvals / Cash Discounts / Due dates / Clearings

Purchase Order (PO)

Creation (if there is a PO match) / Edits / Approvals / Goods Receipts

Bank Statements
And for each document there is a long list of valuable attributes such as materials, countries, vendors, quantities and €-values. These all are needed to understand the big picture of AP process with the help of process mining.
WHY is the big picture of AP processes needed?
The Process Mining insights to AP process are needed to:
Reduce hundreds of days of manual labor in AP department of matching documents
Save millions of euros by processing invoices before cash discount due dates are missed
Maximize your compliance by reducing Maverick purchasing & increasing PO penetration level
Cut your lead times by half by uncovering bottlenecks on each stage - Approvals/Processing of documents/Goods Receipts etc.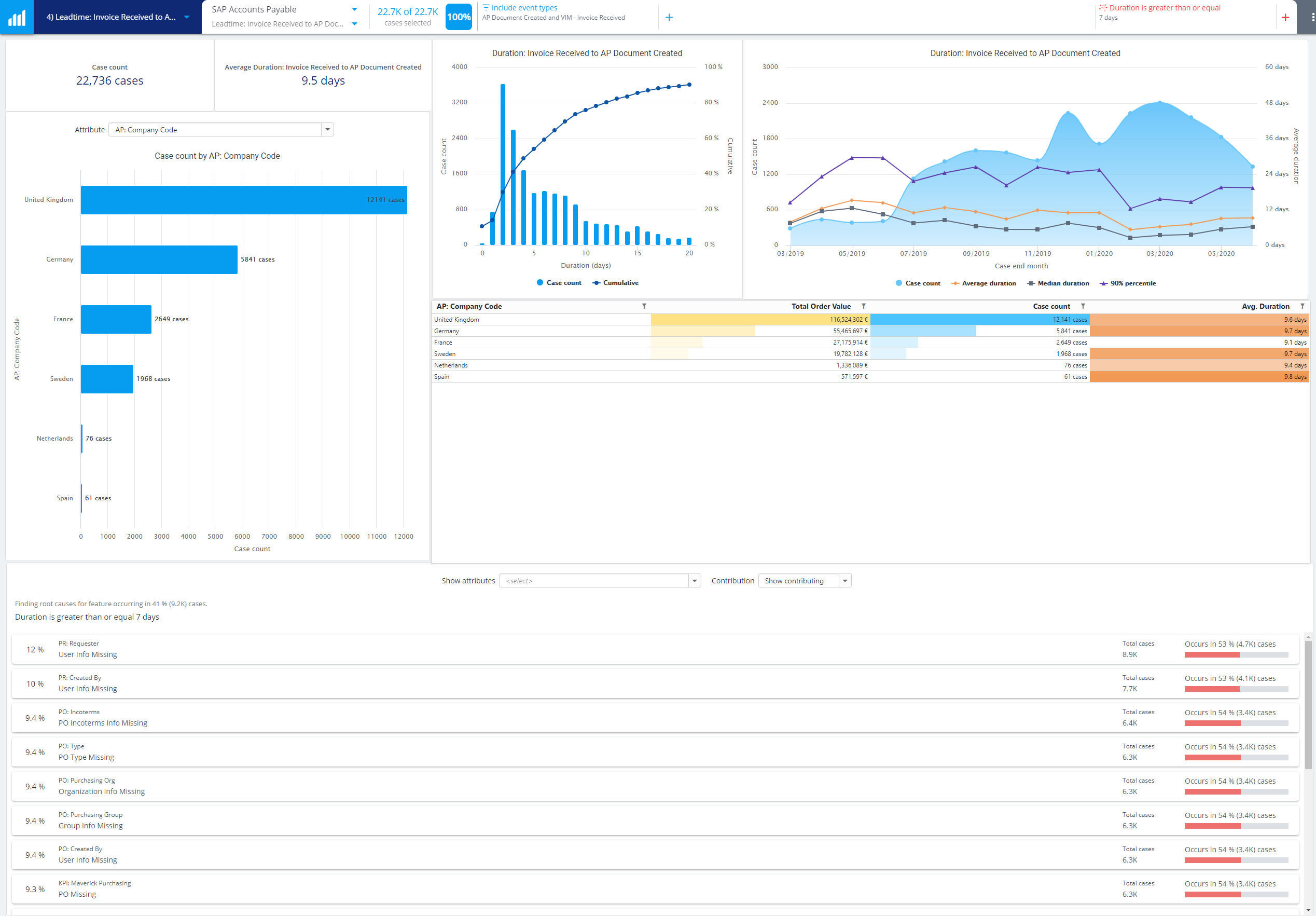 HOW

to deploy, use and gain benefits from process mining:
Your Organization & QPR
QPR has out-of-the-box Applications for Accounts Payable with numerous connectors (including SAP, Oracle, Epicor, VIM, Ariba & Basware). This Application allows you to get all the vital KPIs and insights from your operations to drive amazing improvement journey and business benefits.
In the upcoming webinar, I will discuss:
How to use the AP Application to empower your organization with all the process mining benefits including harnessing Cash Discounts, shortening Lead times and driving high compliance!
How the deployment & time-to-value are minimized.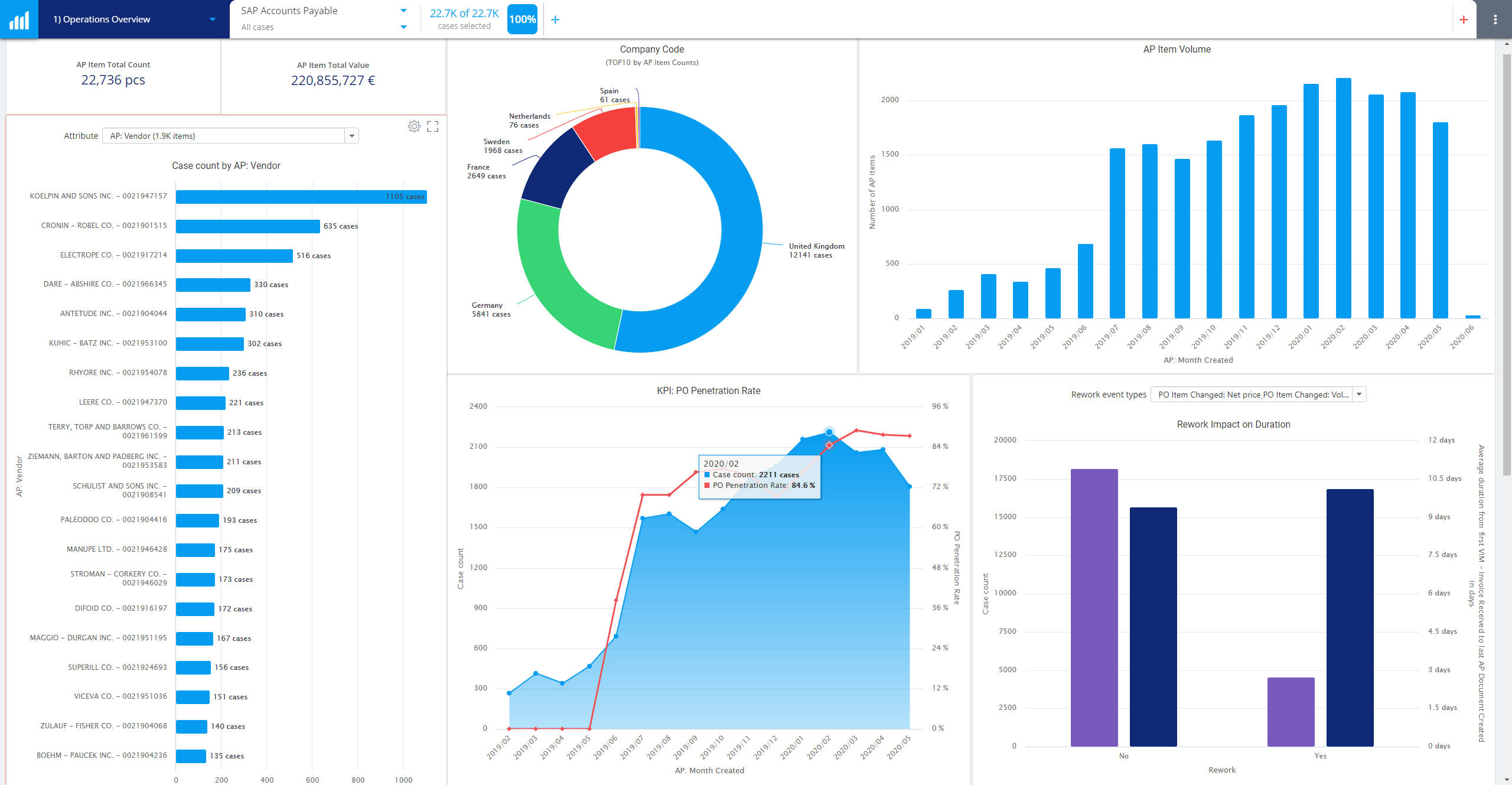 Webinar Recording
Download Presentation Slides (in PDF)