Conformance analysis with process mining
Jaakko Knuutinen | 4 min read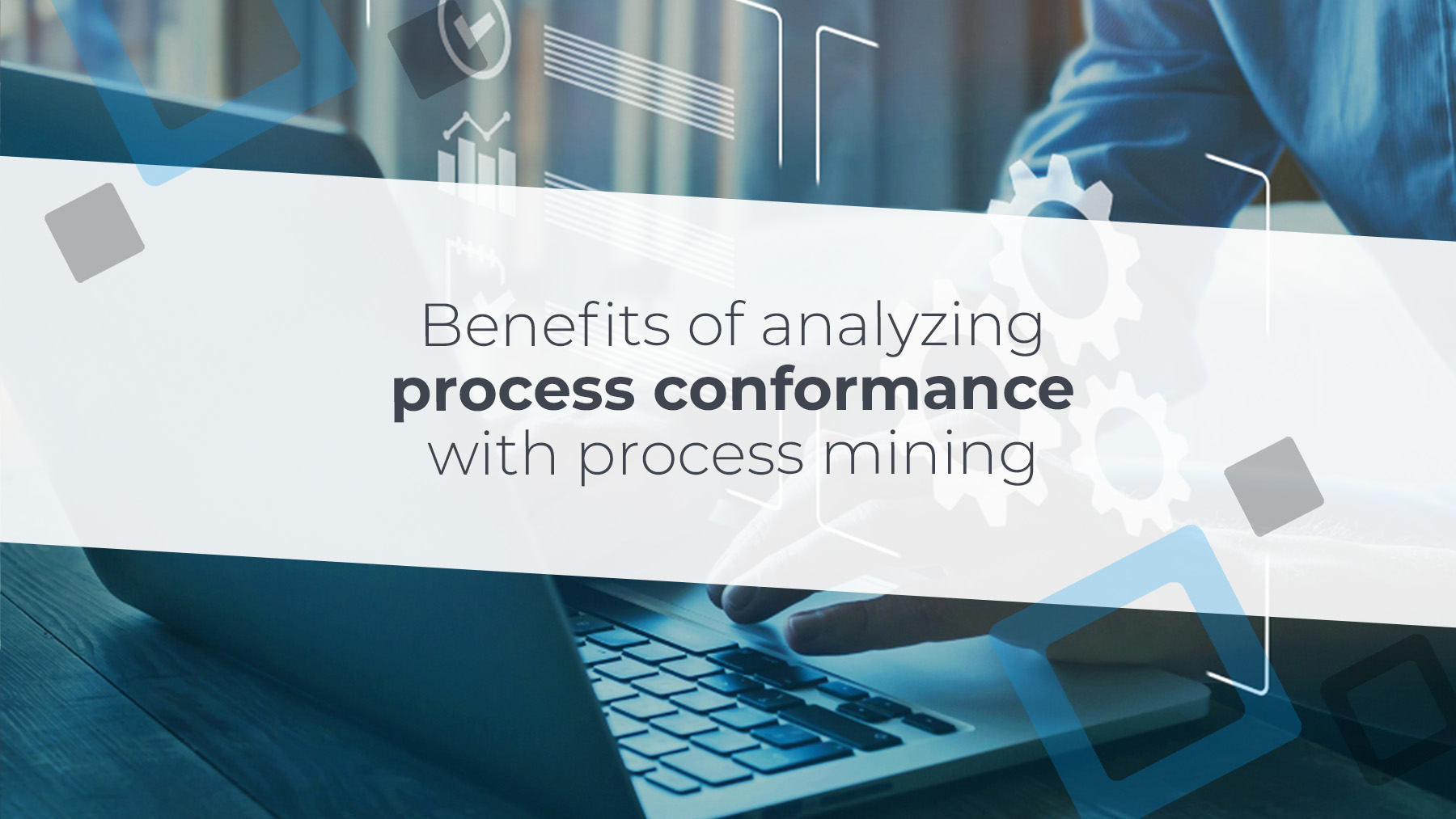 Most organizations that strive for efficient business processes have created blueprints on how their business should be operated. These blueprints are the DNA of the organization, and a lot of time and resources are spent to model them to perfection. However, what good are they if they are not followed?
Many enterprises battle with not knowing how much of their business runs according to the predefined sets of rules and regulations. Not knowing if and where there are costly deviations often leads to feelings of uncertainty and frustration.
These problems quickly become apparent in different units and use cases: in process improvement, financial reporting, ERP migrations, automation projects, and compliance. Thankfully, conformance analysis in process mining is here to save the day.

Conformance analysis is included by default in some process mining software (such as QPR ProcessAnalyzer) and for others, it requires manual configuration. Conformance analysis automatically compares the actual process with its predetermined blueprint and provides actionable insights.
From this blog you will learn:
What conformance analysis is
Why conformance analysis is done with process mining
How conformance analysis is used in real-life
Conformance analysis in short
The basic idea of conformance analysis is to compare the predesigned process blueprint against the real-life process execution, based on data drawn from corporate IT systems (such as ERP, CRM, or BPM).
The blueprints are predesigned sets of rules that describe the way business processes should work. These can represent the way the business should be run either right now or in the future (often referred to as 'to-be' models). Below you can see one example of a process blueprint: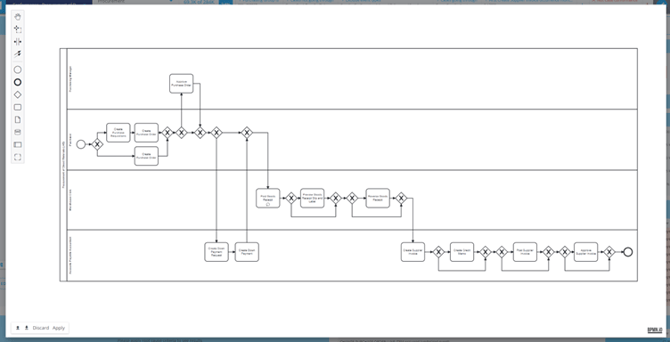 Image 1. Example of a Procurement of Direct Materials process blueprint.


Conformance checking in process mining
By drawing existing information about business processes from corporate information systems, process mining is used by enterprises across the world to ensure that processes are executed as intended and that they comply with relevant regulations.
Process mining software such as QPR ProcessAnalyzer automatically builds a process visualization and identifies the differences between the blueprint and the as-is execution, which makes it easy to see how well the blueprint is followed in real life.

With process mining, analyzing conformance doesn't stop at the conformance checking. Process mining is used automatically calculate and monitor relevant key performance indicators (KPIs) for a process, such as lead times and process compliance. Moreover, process mining software like QPR ProcessAnalyzer can be set to send alerts or take corrective action when a deviation is detected.

Why is conformance analysis done?
When people see a business blueprint, they tend to assume that their business works according to it – at least most of the time. It is also commonly believed that only a handful of variations that deviate from the blueprint exist.
However, this is often not true (as can be seen from the picture below).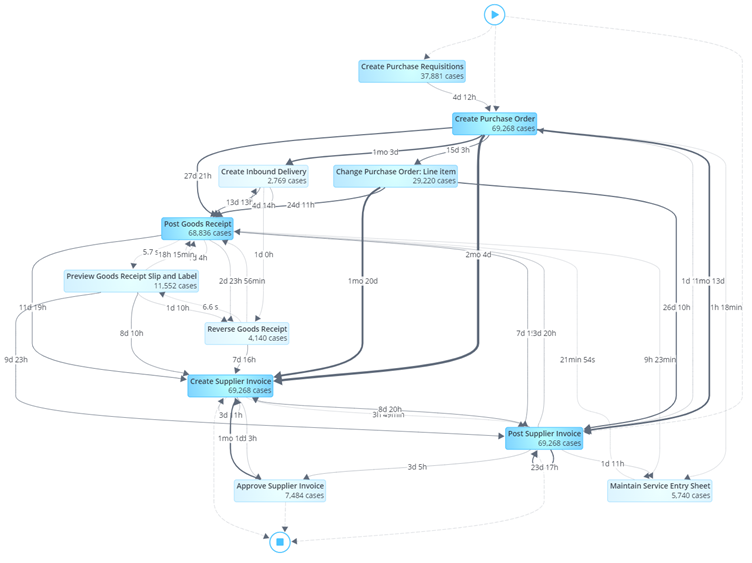 Image 2. An example of a real-life process flow with multiple variations.
Conformance analysis reveals that there are numerous variations, anything from hundreds to thousands, that do not follow the blueprint.
These deviations can cause unexpected issues and delays in the process. Therefore, it is important to get rid of them. Conformance analysis is a fantastic way to get rid of process deviations and make sure the business runs according to the blueprint.


Image 3. Number of conformant and non-conformant variations.
Why conformance analysis is a great tool
The reason why conformance analysis is such a great tool is that you don't need to spend a huge amount of time trying to understand 1) if there are issues with following the blueprint or 2) what kind of issues there are.
Instead, conformance analysis automatically compares the existing data from the real-life process execution to check if the blueprint is followed – and to highlight where the deviations are.
This way, your time can be spent in a more valuable way: fixing the problems in the process and ensuring increased efficiency.
Image 4. An example of an automatically identified list of reasons behind process blueprint violations.
Analyzing savings from harmonization
Conformance analysis can be used in different scenarios to analyze how well processes follow the blueprint, and what effect it has on business performance.
For instance, you can use conformance analysis to analyze the savings that are possible to reach through harmonizing your processes. Let's look at the image below. which shows an example of a harmonization savings analysis.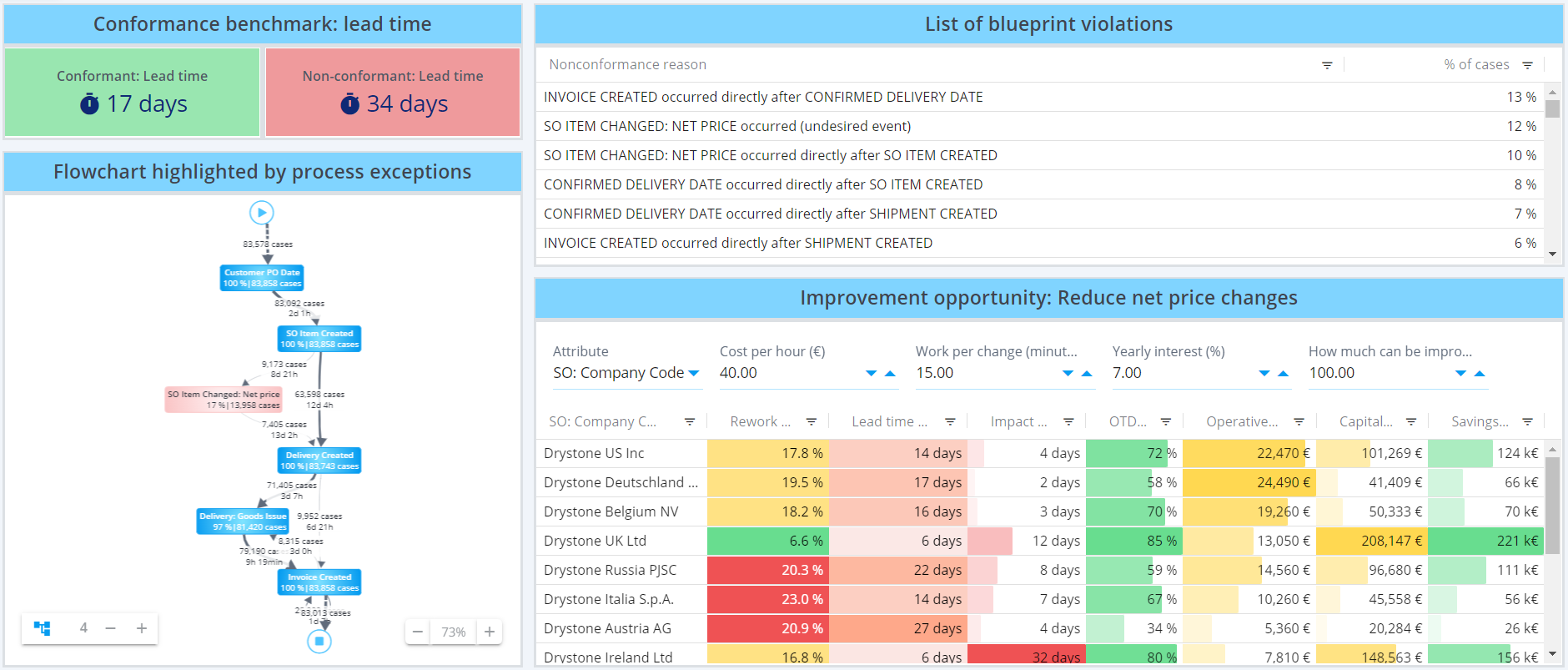 Image 5. Example of a conformance analysis to realize potential savings.

Findings from the analysis:
Non-conformant cases double the process lead time
There is rework (price changes) in the process, which is not allowed in the blueprint
Rework causes the on-time delivery rates to drop

Conformance analysis identifies what happens when the blueprint is not followed. If the organization in the example would follow its blueprint more often, it could reach the following benefits:
Faster process lead time
Less rework & waste
Reduced capital and operational costs
Continuous improvement with measurable ROI
To understand the scale of the improvements, process mining users also have access to a business case calculator that can be used in combination with the automatic conformance analysis. This helps you decide where to focus your resources to get the biggest benefits from the improvement.
When processes have fewer uncertainties, the number of nasty surprises is reduced. As your processes are more predictable, you can deliver to customers as you have promised and adhere to rules and regulations. Not only humans but also different types of automation require a predictable environment to work as intended.
This improves not only your customer experience but also your employee satisfaction, as you provide a more predictable and safer working environment.
➡️ Read more about creating a better customer experience and work environment in Metsä Board's customer story.
ERP migration and transformation
Conformance analysis is very useful when organizations are planning or already going through ERP migration and transformation. These projects are often huge undertakings that require a lot of time – which increases the risks of the project.
With conformance analysis, the projects can be sped up and risks can be lowered significantly.
A great example of this is the SAP S/4HANA Vectorial solution, which uses SAP's S/4HANA best practice blueprints as a basis for its conformance analysis.
This process mining solution gives organizations an idea of how big the gap between S/4HANA best practices and their current process execution is. It analyses how business performance is affected if they were to fully adopt the S/4HANA best practice blueprint.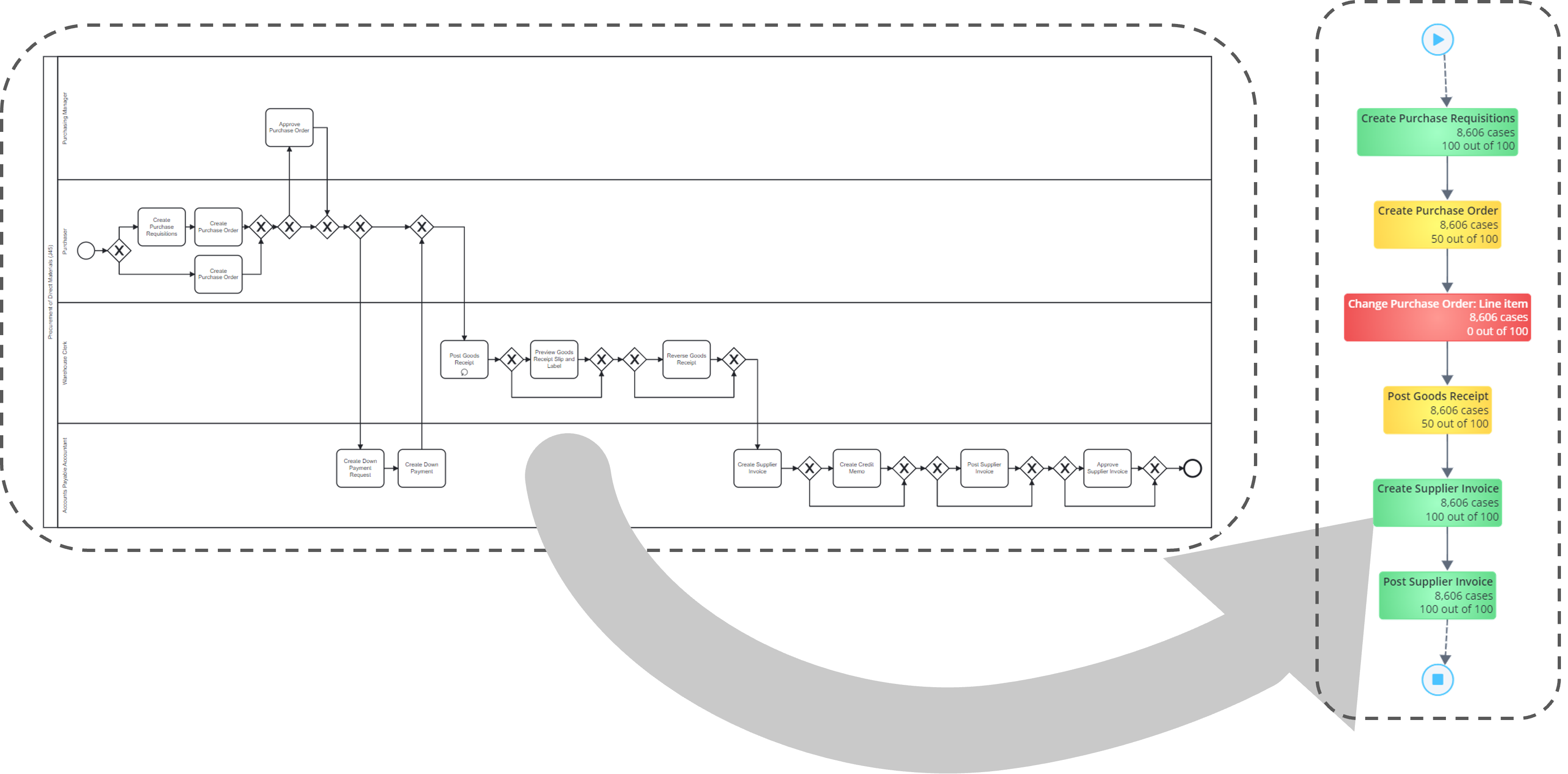 Image 6. SAP S/4HANA Vectorial uses S/4HANA blueprints to show how close your current process execution is to S/4HANA best practices.
IFRS revenue recognition rule
The IFRS revenue recognition rule states that companies can only recognize the revenue from delivered goods. Conformance analysis can automatically point out if this rule is violated by – in the blink of an eye – checking whether the invoices are created before or after delivery.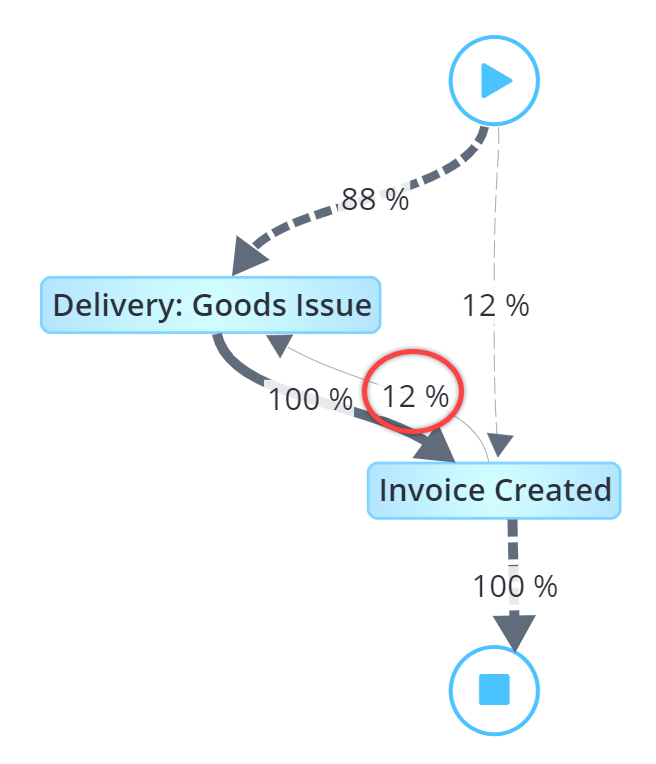 Image 7. A flowchart identifying IFRS revenue recognition rule violation.
Summary
These examples have shown how conformance analysis in process mining can be used to analyze and improve business processes in different ways.
Do you want to see:
how well you follow relevant rules and regulations,
the effects of not following the blueprints,
the best areas to focus on in terms of improvement,
or the cost savings that can be realized by getting rid of the conformance violations?


Written by
Jaakko Knuutinen
Jaakko works as a Business Development Specialist helping people solve complex business problems with process mining. His passion is to purify businesses of muda to ultimately drive customer value and make life easier.