Offer your organization an easy to use yet comprehensive business process modelling tool solution with QPR ProcessDesigner
Organizations often don't have visibility into their operations due to lack of business process modeling and how IT systems should support processes.
QPR ProcessDesigner is a leading business process modeling tool to describe, analyze, communicate and improve your processes.
QPR ProcessDesigner's easy process modeling and designing helps business being more agile, effective and customer centric. To help you achieve process improvements, QPR targets all your business process management initiatives.
The web based QPR Portal offers an efficient communication, collaboration and monitoring place for all stakeholders.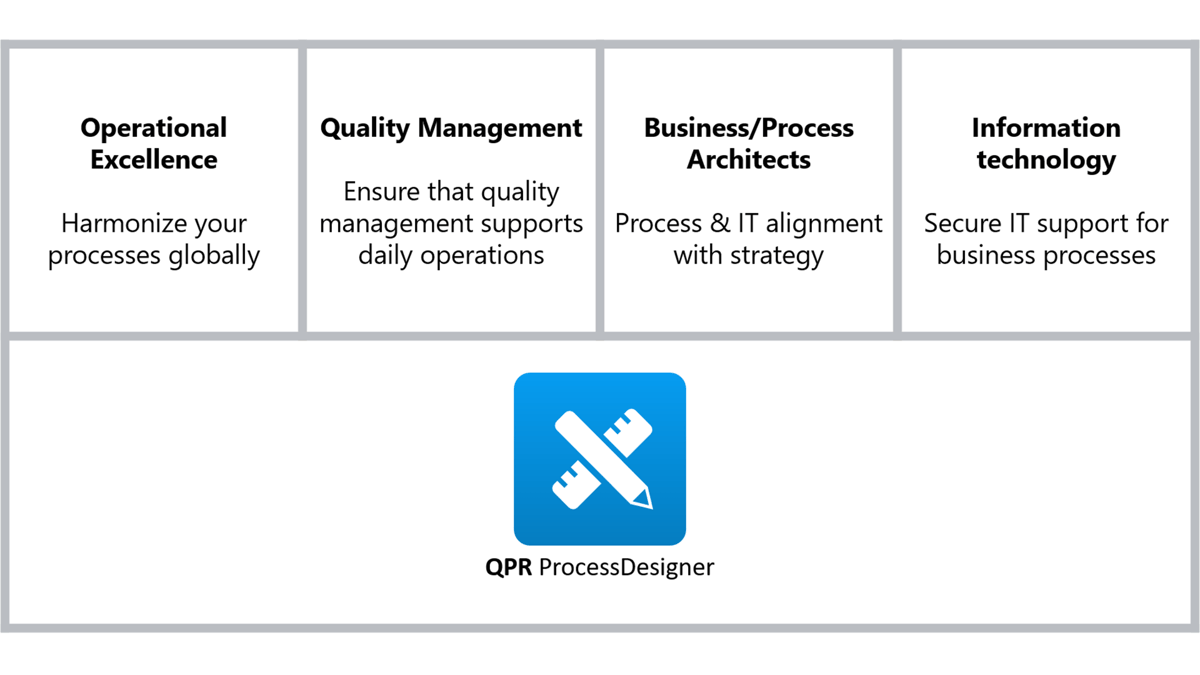 Our growing 2000+ customer base affirms QPR ProcessDesigner as a tool which enables all stakeholders to contribute in a systematic way of working with effective process improvement. QPR ProcessDesigner can be implemented rapidly in any organization thanks to a best practice framework. QPR and its business process management tool has been listed in leading BPM and EBPA industry analyst listings.
Key highlights of QPR's business process modelling tool, ProcessDesigner:
Easy to model and design
Consolidate & share information through a flexible web portal
Configure to fit for purpose and organization needs
Support for APQC and other frameworks
Access your document management system such as Microsoft SharePoint