Bring clarity

to your processes in uncertain times



In an uncertain and pessimistic market environment, it's easy to feel like there's nothing you can do to prevent your business from being impacted by an economic downturn.




Luckily, there is a way to soften the impact – and even emerge stronger.
On-demand webinar:

🖥️ Surviving an Economic Downturn with Process Mining

📅 On-demand


📍 Location: Online



PROCESS MINING FOR ECONOMIC DOWNTURNS
Don't let unclear and complex processes stand in your way
During economic hardship, companies usually do one of two things: cut costs, or invest in technology to innovate their way out.
To do either of these, you need a clear picture of your company's current state — to know where to cut from or what problems technology can help you solve.
By extracting data from the systems you use in your everyday work, like ERP and CRM systems, process mining provides you with a comprehensive visualization of your processes, uncovers inefficiencies, and pinpoints the most impactful areas for improvement.
Find out - in real-time - what your processes look like, where you can save costs, and where you can increase your efficiency and stay ahead of your competition.


Read more about process mining in our 24-page guide!



Process mining helps you to:
Trusted process mining technology by enterprises worldwide
QPR ProcessAnalyzer is the premier enterprise solution for your intelligent decision-making needs, offering unmatched insights into business processes.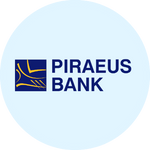 86% shorter process lead times
Piraeus Bank cut the lead time of a key business process by 86% by finding the root causes of process automation problems.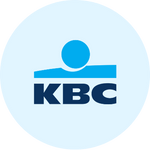 100% faster customer request processing
With full visibility of its processes and inefficiencies, KBC Group improved its service quality, process efficiency, and SLA compliance.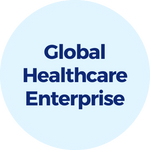 30k fewer monthly late payments
A large multinational customer of ours cut the number of monthly late payments by 30.000 – by seeing all the real-time process data in one place.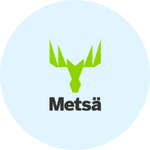 60% increased order handling efficiency
Metsä Board was able to focus on the right improvement activities, improving process conformance from 40% to 80% and order lines volume by 60%.
Webinar agenda
Find out how process mining brings you the clarity and efficiency you need to survive an economic downturn and stay ahead of your competition.

Duration: 30 minutes + 15 minute Q&A

1. Common cost-cutting approaches that often go wrong
2. Turn your processes into goldmines of efficiency and savings
3. The business case for process mining
4. Live demo: Assess your savings potential with process mining
5. Q&A - Get instant answers to any questions you may have
Speakers


Matti Erkheikki


Head of Product Management


Jaakko Knuutinen


Business Development Specialist
Webinar recording: Surviving an Economic Downturn with Process Mining