QPR ProcessAnalyzer 2020.6 with Language Editions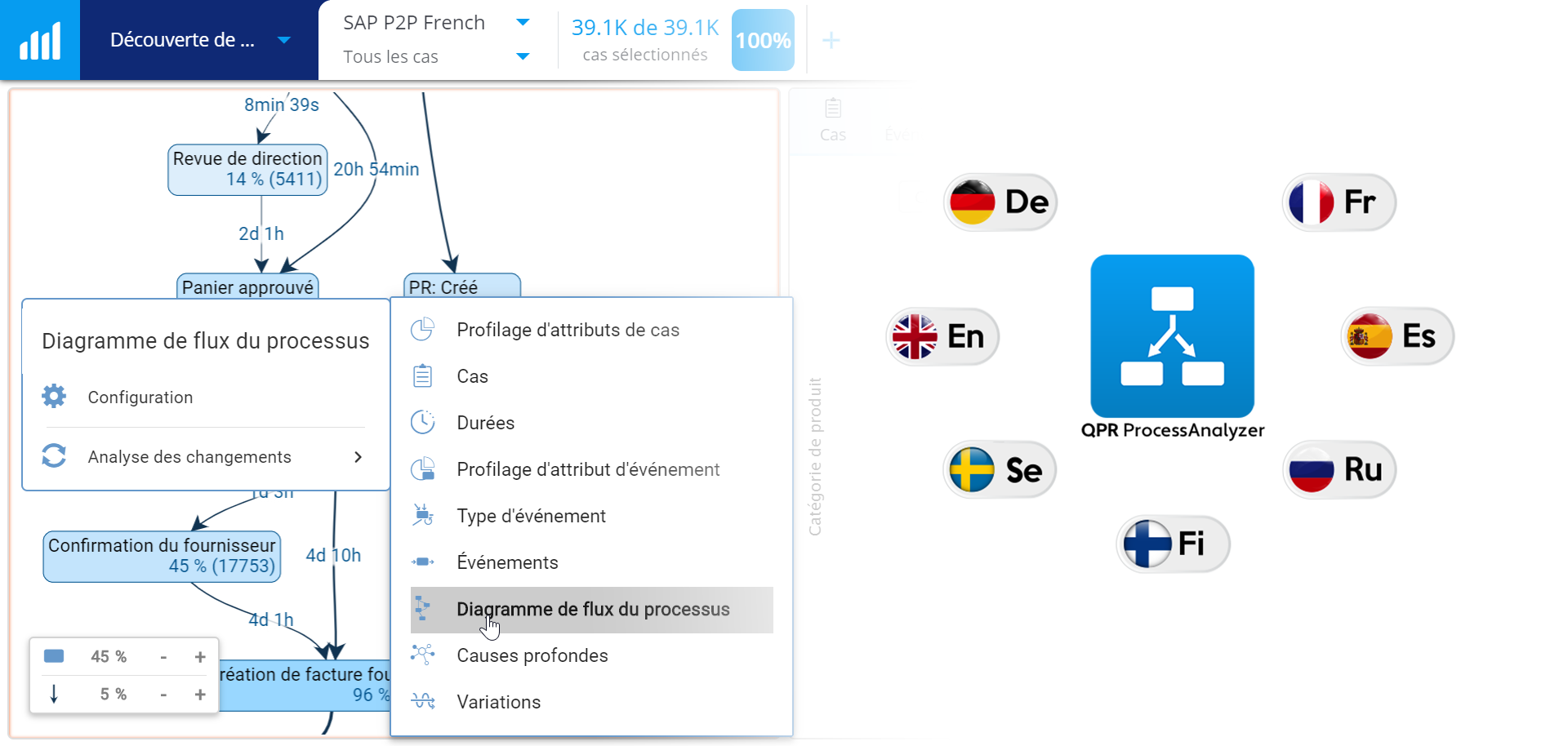 Language Editions are here! QPR ProcessAnalyzer 2020.6 provides best-of-breed process mining functionality now in English, German, French, Spanish, Russian, Swedish, and Finnish. Read more about Language Editions, Conditional Formatting for Tables, Preview Mode for Dashboards, and the gallery of new Process KPI Reporting Charts.
Register to our upcoming release webinar to see these new features in action!
1. Language Editions: German, French, Spanish, Russian, Swedish, Finnish
QPR ProcessAnalyzer is now available in several languages, covering English, German, French, Spanish, Russian, Swedish, and Finnish.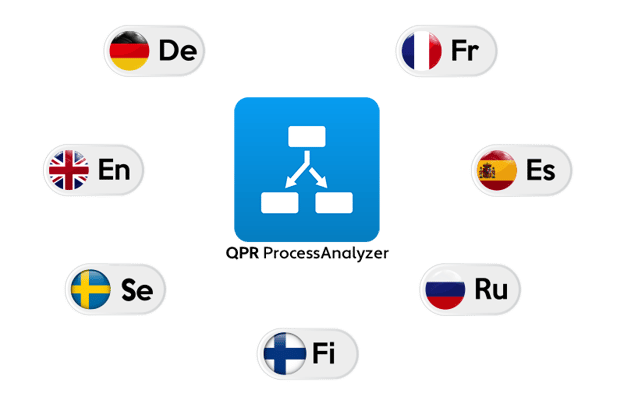 It is easy to change the language option in the QPR ProcessAnalyzer web user interface: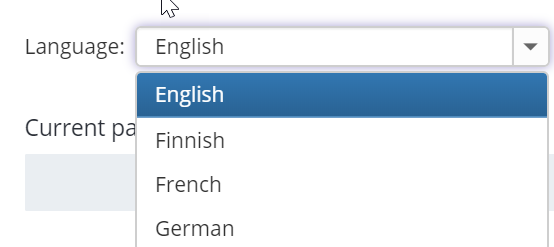 And here is an example of QPR ProcessAnalyzer French edition: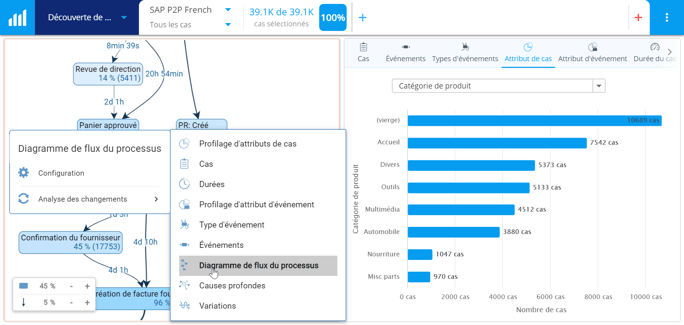 2. Conditional Formatting for Tables
With this release, we have added conditional formatting for tables. Conditional formatting is a powerful information visualization technique to highlight and differentiate information in your process mining dashboards.
Below, you see the updated Cost Savings by Automation chart. The column Savings uses the conditional formatting method 'databar' to show the blue bars highlighting the relative share savings size of a given row compared to the total savings. Conditional formatting method: 'backgroundColor' has been used in the column Automation rate to show a traffic-light based performance on a three-level scale. Other conditional formatting options available include settings for TextColor as well as customer colored Icons.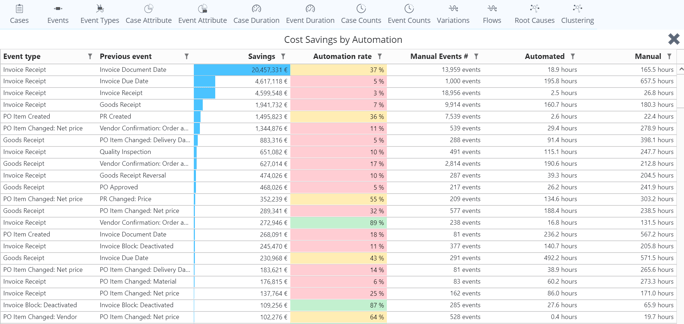 3. Preview mode for Dashboard
Preview mode for Dashboards makes it easy to do ad-hoc analysis using pre-built dashboards as starting points. Changes made in the preview mode are automatically discarded unless the user specifically enters the edit mode. The result is more fluent and straightforward usability and user experience for ad-hoc changes.
Below is an example dashboard opened in preview mode: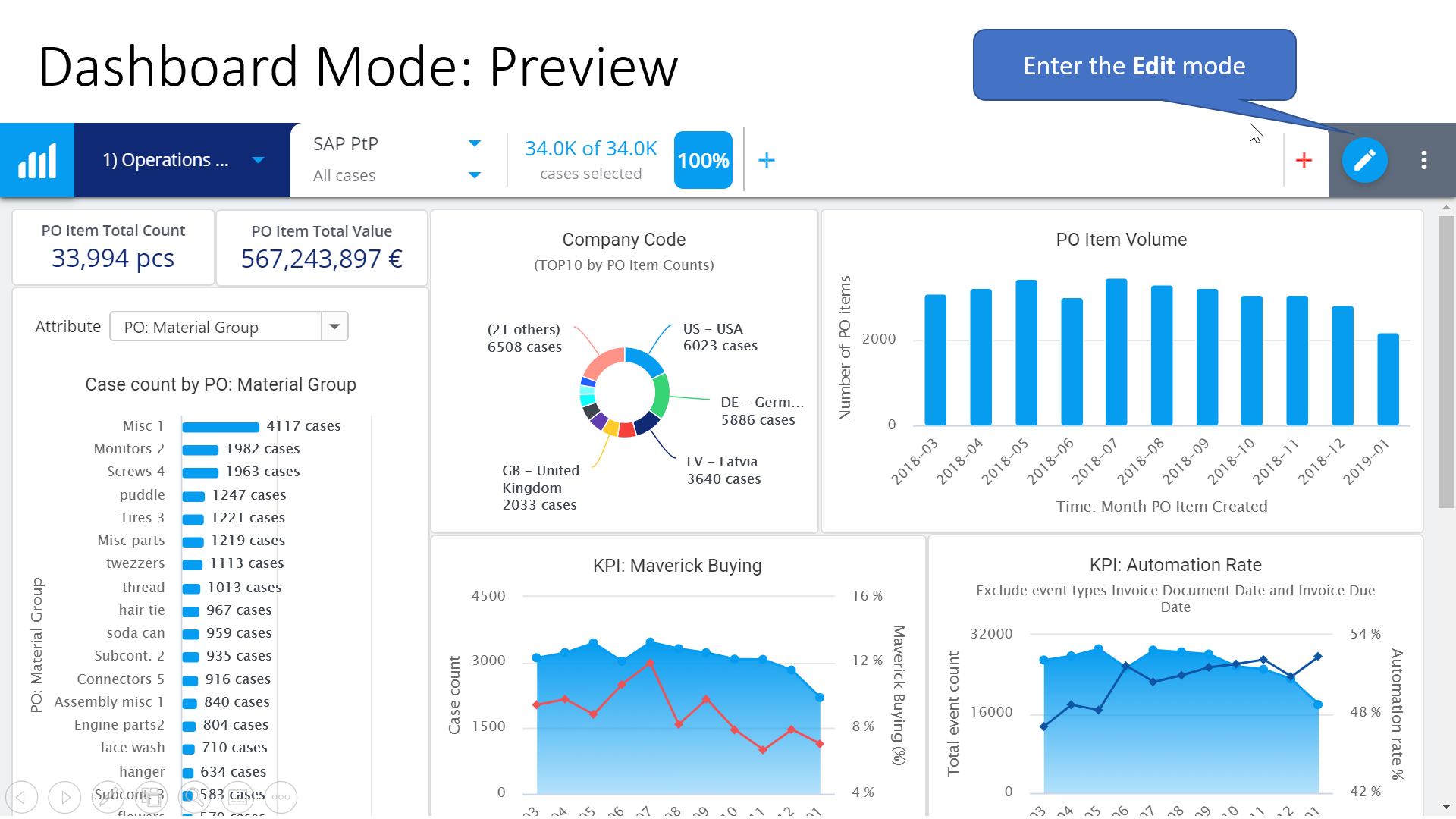 Pressing the top-right corner edit button changes the mode from Preview to Edit, which means that in the Edit mode:
- Save button becomes visible. enabling the user to save all current changes made to the dashboard
- Add component button becomes visible, enabling the user to add new components into the dashboard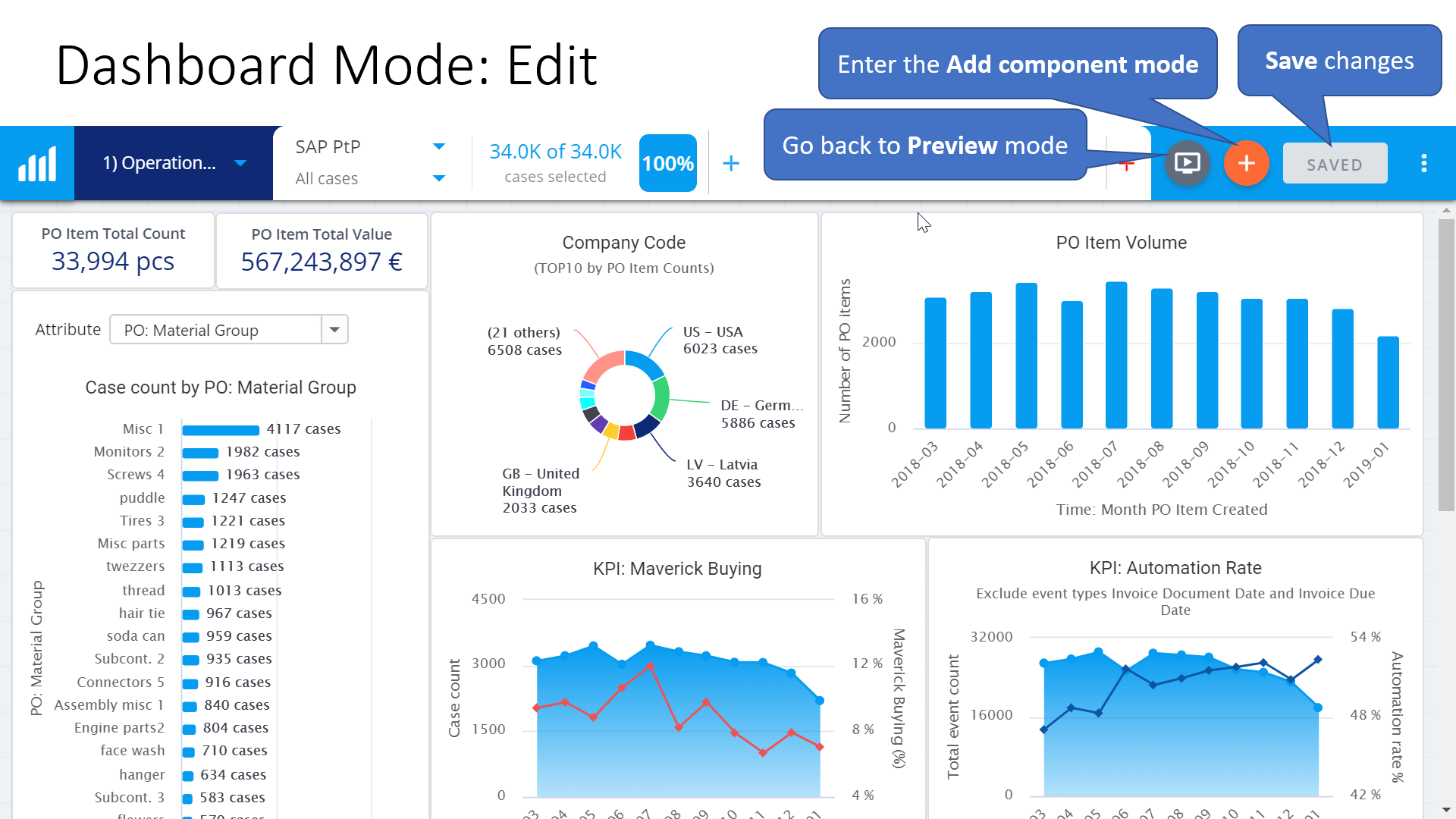 Below the same dashboard is shown in Add component mode: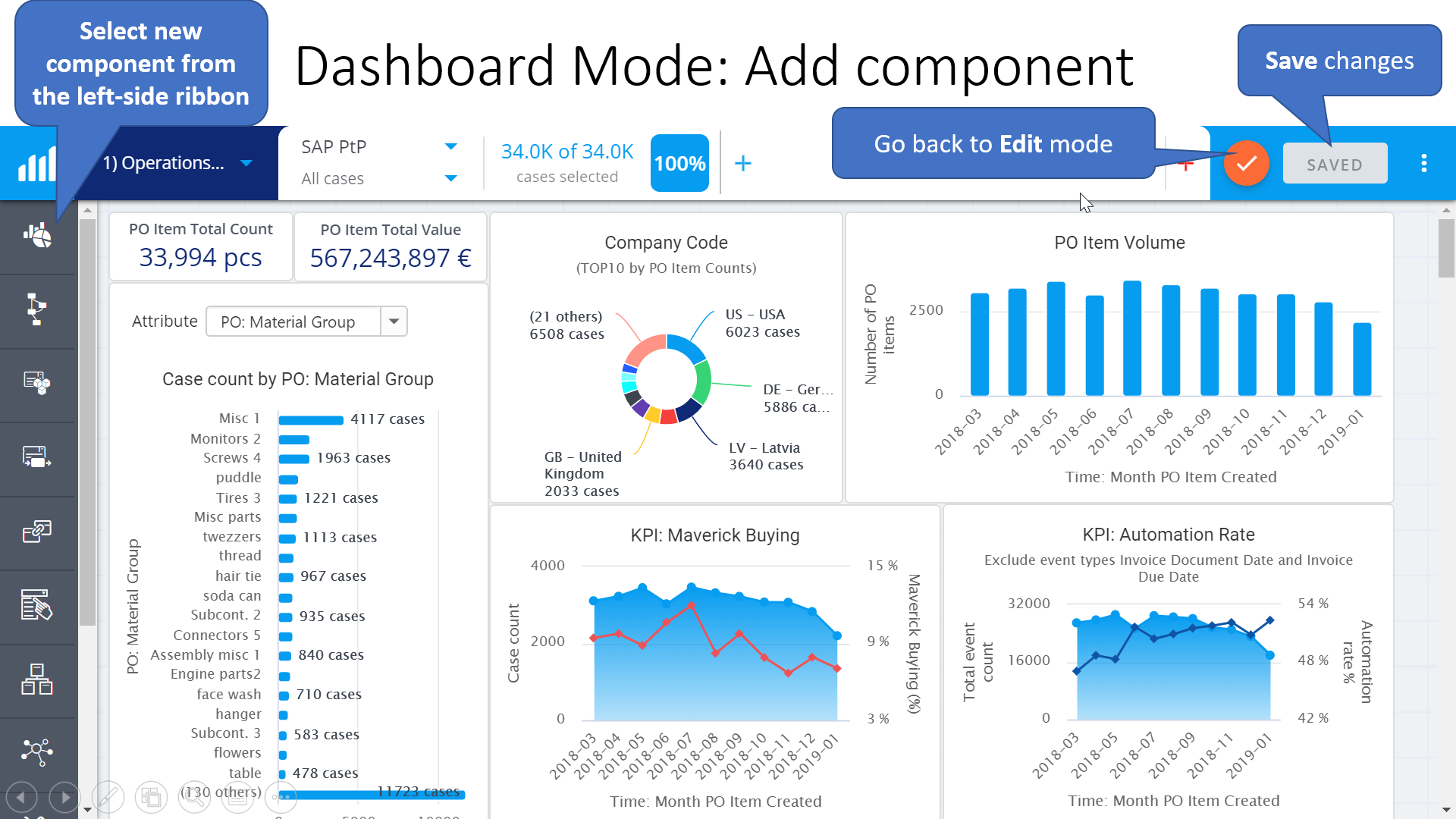 4. Process KPI Reporting Charts
We added a full gallery of Process KPI Reporting charts in our previous version 2020.5. These Charts are officially released as part of the 2020.6 version so feel free to check the full blog about Process KPI Reporting or get immediate access to any particular chart using the links below:
SLA Compliance - How many SLA violations are there overall?
SLA Compliance Trend - Are there weekly, monthly, or quarterly changes in your SLA violations?
SLA Compliance Histogram - Break down your SLA KPI
Root Causes for SLA Violations - What or who is causing the violations?
Four Eyes Principle Violations: Spot which users are violating the principle
Four Eyes Principle Trend: Has the compliance improved over time?
Four Eyes Principle Violating Cases: Which individual cases have gone wrong?
Root Causes for Four Eyes Principle - Which users are violating the Four Eyes Principle?
On-Time Delivery Trend: Have on-time deliveries improved over time?
On-Time Delivery Failure Histogram
Root Causes for late deliveries
Thank you for your interest in QPR ProcessAnalyzer, 2020.6 😊

If you are already using QPR ProcessAnalyzer, go ahead and try these new features when you get a chance. If not, and if you are new to Process Mining, read more on this page. If you want to know more about QPR ProcessAnalyzer, don't hesitate to book a live demo.
Webinar Recording (32 mins)
Download Presentation Slides (in PDF)
Written by

Teemu Lehto
Doctor of Science (Technology) and Process Mining evangelist active in marketing, sales, consulting, product development and research. Teemu has been involved in 200+ end customer process mining project from order-to-cash, purchase-to-pay, plant maintenance, auditing and service. Teemu is also an active speaker delivering the process mining message as well as writer for several process mining and machine learning scientific articles. Book a meeting with Teemu using the link: https://outlook.office365.com/owa/calendar/TeemuLehtoQPR@QPR.onmicrosoft.com/bookings/