Revolutionizing the Process Mining Market with the New QPR ProcessAnalyzer Powered by Snowflake -offering
Matti Erkheikki | 2 min read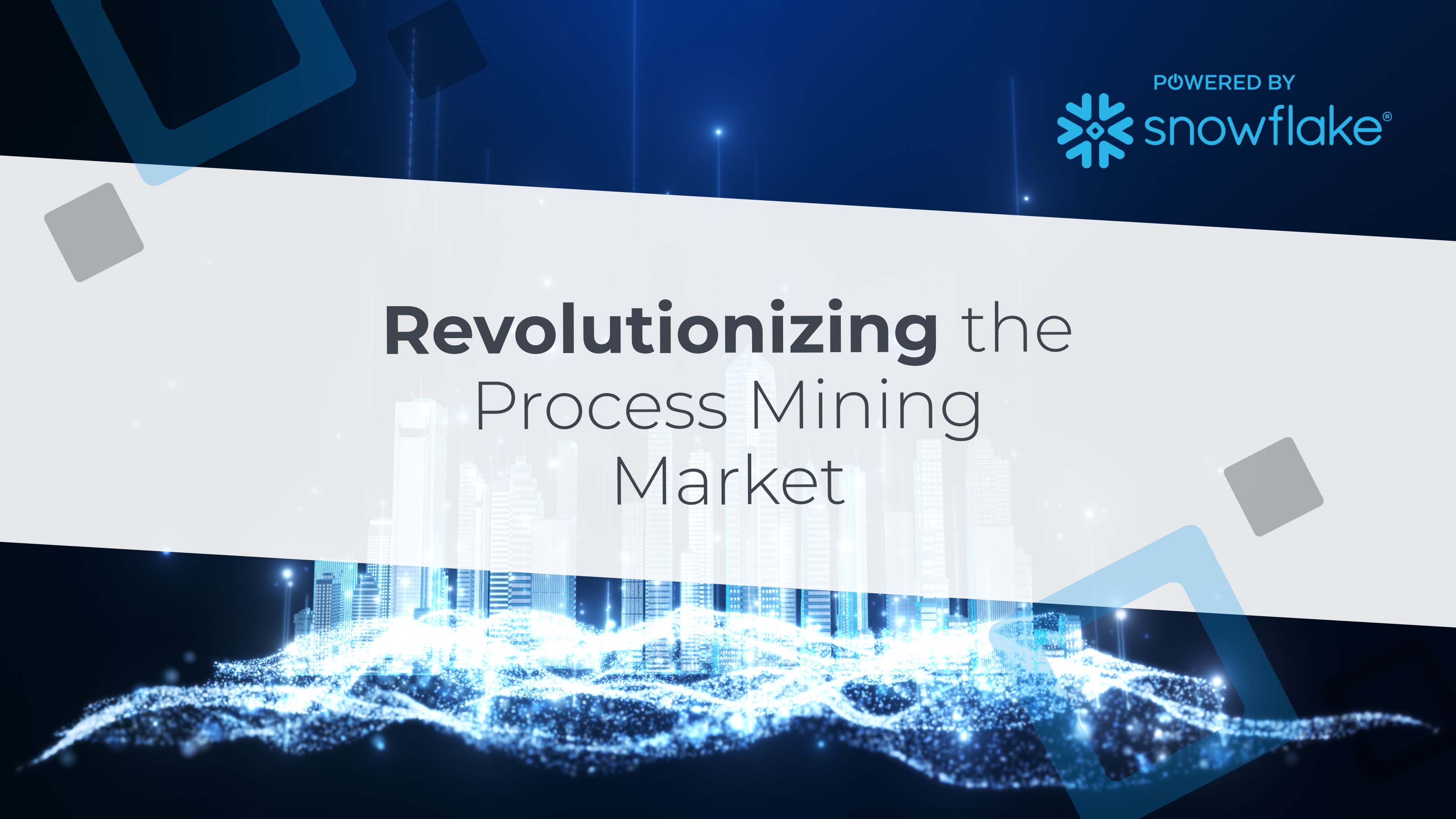 The last few years have been turbulent for the process mining market with acquisitions and mergers making headlines. In the meanwhile, QPR has kept its eye on the ball and worked diligently on building its next-generation process mining platform.
With our long history and through our long-term customer relationships, we have witnessed the beauty of process mining in supporting the versatility of use cases. This has prompted our choice to shape our process mining tool, QPR ProcessAnalyzer, into a process mining platform for the whole enterprise: supporting all use cases across the organization, instead of narrowing our focus to individual ones.
The software comes with a vast number of out-of-the-box functionalities and pre-made dashboards to support various use cases, enabling customers to gain ROI quickly. QPR ProcessAnalyzer also provides a remarkably simple and user-friendly no-code platform for designing and creating fully customizable solution-specific layers, that hence support the respective stakeholders and use cases in question. In this way, business users who seek to understand the optimization of a specific process or area can quickly build their own solutions.
As a rule of thumb, the larger the company, the bigger the data sets. Utilizing process mining at scale in large international companies consequently translates into tremendous volumes of event log data for processing. Long end-to-end business processes with a high number of cases easily generate billions of events. When process mining software process these billions of events, it requires the use of complex and resource-demanding algorithms.
So, this created a dilemma for the process mining market: while process mining is most useful with large data sets, it became slow, or even undoable, when the data sets were too large. Compromises always translate to a loss of potential insight and other limitations.


Unparalleled scalability, performance, and security
Missing from the process mining market was a scalable solution that enterprises could use without compromising their data volume. We decided to make this dilemma our priority. QPR ProcessAnalyzer's new generation powered by Snowflake (read more about the partnership) solves the scaling problem by providing unparalleled scalability and performance.
Complex calculations with data volumes beyond one billion rows of data can be processed in the blink of an eye (well, almost). No longer does one have to compromise in terms of data volume, serving customers with the ultimate ROI from process mining – at an exponential scale.
Furthermore, operating process mining natively in a data cloud platform is a sustainable way forward. Extracting data into standalone silos for different use cases and tools is not in line with modern data strategies – this approach is old-fashioned and does not result in an objective picture of the end-to-end processes.
Running process mining natively within the cloud data platform ensures a single source of truth, increased data security, and optimized resource consumption. All of this is now available for our existing customers and partners, as well as for all our future customers.

"Running process mining natively within the cloud data platform ensures a single source of truth, increased data security, and optimized resource consumption."
My advice for anyone considering implementing process mining for continuous process improvement and monitoring would be: Do not settle for less – ask for a sustainable process mining solution with exceptional scalability, that you will be able to use in any part of your organization. QPR ProcessAnalyzer is the right choice, and we'll be happy to show you why.
Written by

Matti Erkheikki
Chief of Products and Alliances