QPR Software joins Powered by Snowflake Partner Program
Matti Erkheikki | 2 min read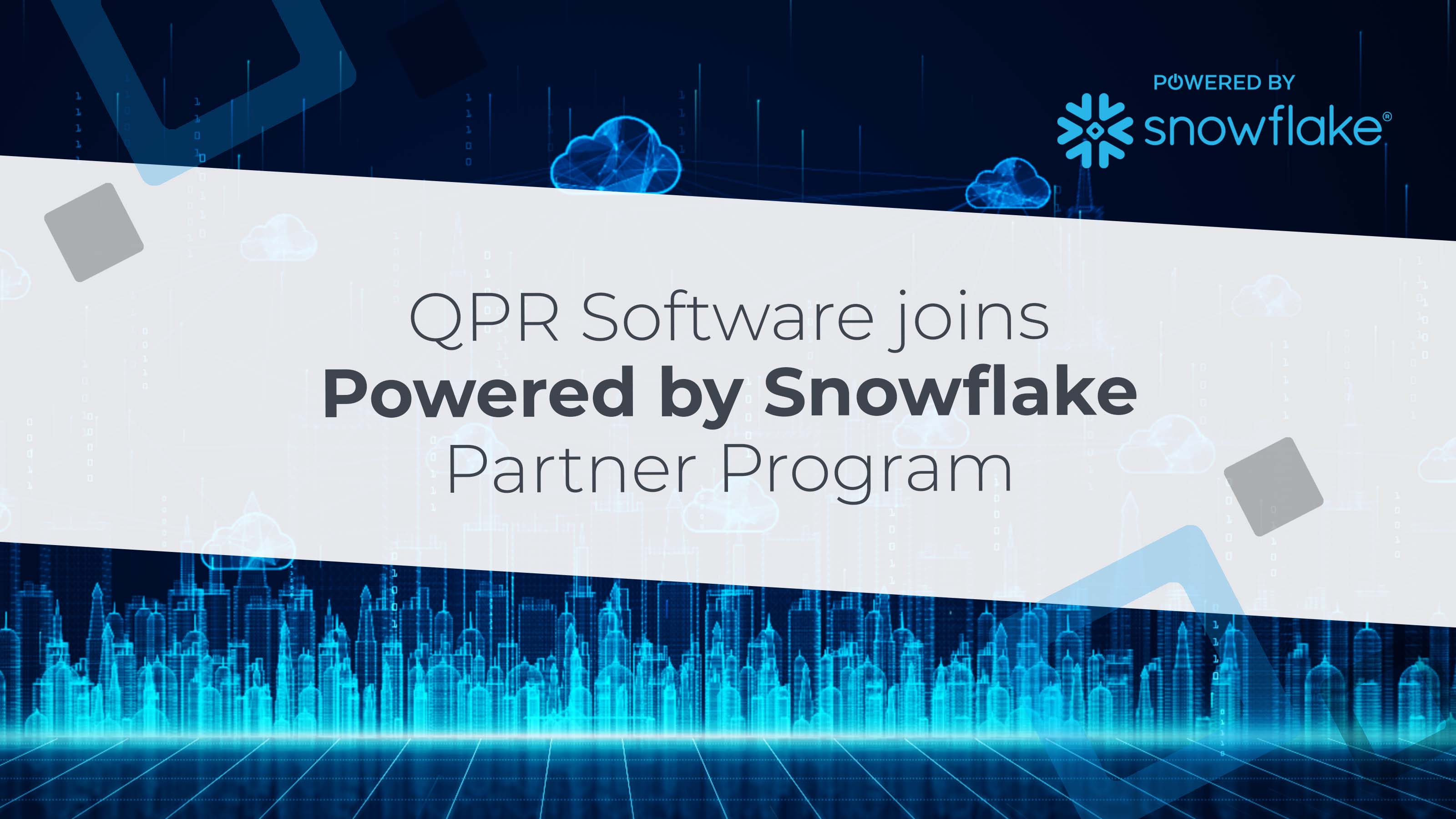 First Process Mining Software to Run Natively on the Snowflake Data Cloud
After a decade of being a pioneer in the process mining market, QPR Software has experience from scaling process mining to enterprise-level in large, international companies. When process mining is widely used in any large organization, one thing is given: there is a vast amount of data to be processed. In addition, many process mining-related algorithms and expressions are more complex and resource-consuming than simple data consolidations that are typically done in business intelligence and reporting.

Since launching its process mining software, QPR ProcessAnalyzer, performance and user experience have been a top priority in QPR's R&D and product development. While performance-related improvements have been implemented, the data processing amounts and the portfolio of complex calculations have been expanding.
Roughly two years ago, a decision was made to take the scalability of QPR ProcessAnalyzer to a whole new level that would provide a solid foundation for years to come. Several different alternatives and technologies were evaluated and tested by QPR R&D. The best and most promising results by far were achieved with the help of Snowflake technology.

As most of you probably know, Snowflake is the world's leading data cloud platform that enables data storage, processing, and analytic solutions that are faster than traditional solutions. Last month, QPR released a new version of QPR ProcessAnalyzer that runs natively on the Snowflake data platform – providing unparalleled scalability and performance in the fast-growing process mining market.
The benefits for process mining users
Complex process mining calculations for data sets beyond 1 billion rows of data - yes, you got it right, 1,000 million, ie. 1,000,000,000 – can now be processed in the blink of an eye. This allows large international companies to truly mine their business processes at scale and achieve ultimate ROI without making any compromises due to limited data processing.

Another huge benefit that QPR brings to the market through the Snowflake cooperation is the native support for a single source of truth; the foundation of modern data strategies. While companies are investing significant amounts of money building data lakes in the cloud, all other process mining solutions in the market require data extraction to their own standalone "data islands" for process mining.
QPR ProcessAnalyzer takes process mining into the Snowflake data cloud natively and no data is extracted away from the storage. Process mining queries are executed natively inside the Snowflake data cloud, which is also a fundamental requirement for being accepted into the "Powered by Snowflake" partner program. QPR is the first process mining software vendor and one of the very first European software companies to join the program.

We are truly excited about the opportunity to work closely with Snowflake and provide a revolutionary process mining offering to our ever-growing portfolio of customers who want to fully seize the value of process mining and reach the ultimate ROI.
Written by

Matti Erkheikki
Chief of Products and Alliances