The ServiceNow connector by QPR connects the data in your ServiceNow account with QPR's process mining software - QPR ProcessAnalyzer.
What QPR's ServiceNow connector can provide you:
Benchmark processes by case severity, priority, and category, such as teams and customers.
Uncover looping cases.
See visually how cases move from one employee to another.
Discover the root causes of inefficient operations.
Unveil exceptions of processes.
Continuously monitor end-to-end processes and see how they're linked with each other.
QPR ProcessAnalyzer drills down to the inner workings of your ITSM functions, exposing their inefficiencies, benchmarking your operations, and clarifying relationships between, for example, release management and the number of service requests.
ServiceNow Analysis -
Incident Management Process
With QPR 's ServiceNow connector, you instantly get a view on process deviations and reasons behind them. In the example below, we dig deeper into the reasons why in this process we end up waiting for user action.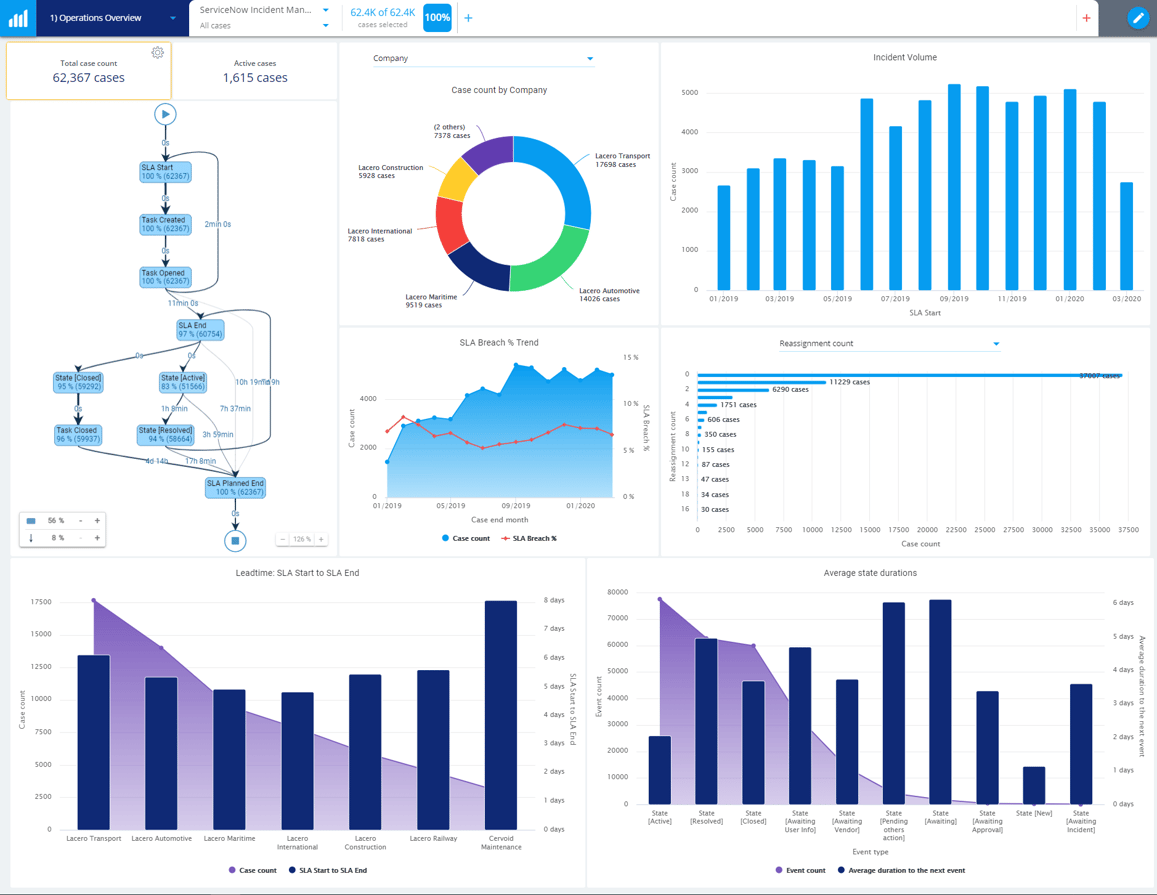 ServiceNow® is a cloud computing company that provides service management for every department in the enterprise including IT, human resources, facilities, field service and more. ServiceNow® specializes in ITSM applications and provides forms-based workflow application development.