Customer Story: KBC Insurance
KBC Insurance improves service quality, process efficiency and SLA compliance with QPR ProcessAnalyzer
KBC Insurance improved processing times by 100% and cut lead times in half by analyzing business processes with process mining.
The challenge: Keeping Service Level Agreements and adhering to new policies
KBC Group is an integrated bank-insurance group and one of Belgium's largest companies with 12 million clients and over 40.000 employees.
For the past few years, it had been difficult for team leaders across different departments to meet the Service Level Agreement (SLA*) targets for process lead times, while ensuring high-quality service for customers.
While KBC had SLAs for different process steps, the team leads and management lacked visibility into the process, making it impossible to know where to improve and what was causing the problems.
*Service-level agreement in this case refers to a quantifiable level of service agreed upon internally between departments. The objective of an SLA is to maintain good relationships, improve customer satisfaction and avoid disputes.
MEET OUR CUSTOMER
KBC Group
KBC Group is an integrated bank-insurance group and one of Belgium's largest companies.
Clients: 12 million
Branches: ca. 1 200
Employees: 40 000
Solution: Process mining with QPR ProcessAnalyzer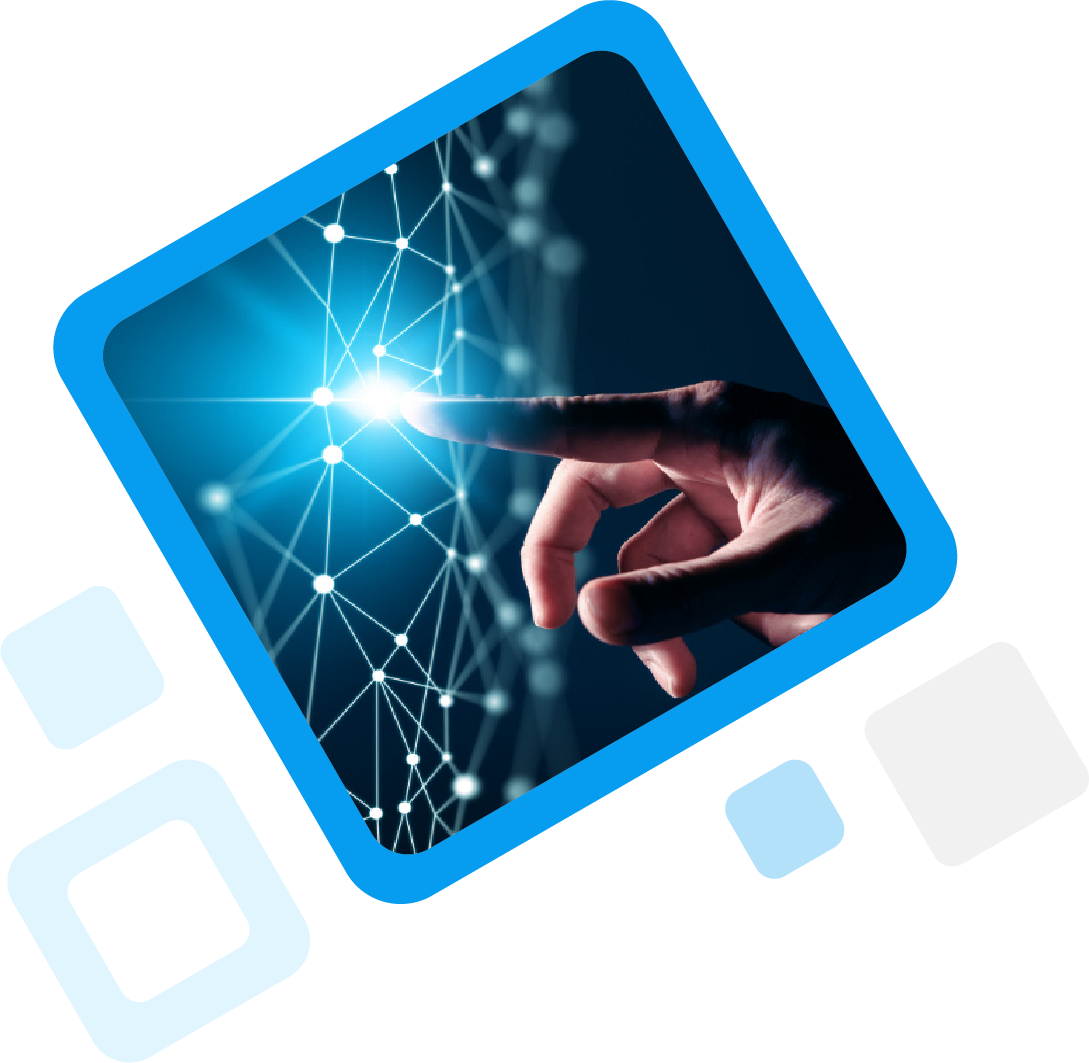 The solution: Real-time process transparency
With QPR ProcessAnalyzer, KBC gets fact-based, real-time business process insights. They can now quickly analyze lead times, SLA compliance, and root causes for any process inefficiencies.
QPR ProcessAnalyzer was chosen because it is the only process mining software to truly support the entire enterprise: delivering an unparalleled overview of the business, including relevant insights, bottlenecks, and hidden value, which would allow KBC to make effective, data-driven decisions.


"With QPR ProcessAnalyzer, we were able to analyze the process in two or three hours, compared to three weeks in the past."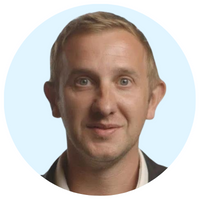 Why QPR ProcessAnalyzer
As your business grows, so does its complexity. We offer an enterprise solution that not just keeps up but expands to better serve your growing needs.
Flexible, dynamic, and transparent

Processes billions of complex data rows at an unprecedented speed

Easy to set up and use

A modern all-in-one solution that requires no data duplication

Serves the entire enterprise: no need to upgrade each time you want to analyze another process

Unique 1-click root cause analysis

Highly secure and compliant with modern data governance
Uncovering insightful process variants
After externalizing a complex claims-handling process and receiving customer complaints, KBC had to find out what was wrong with this process and why SLAs weren't met.
QPR ProcessAnalyzer was the key to proving that the process wasn't as straightforward as the external partner argued. By uncovering all the process variants and exploring the list of the most common variations, the process proved to be far more complex than the 5-step process the partner claimed it was.
Without proof of how the process really worked, KBC would have been able to convince neither management nor the partner about the issue in the external claims handling and improve the quality of the service for the customer.
"It was very easy to use this analysis and show to people how it works", comments Christof De Groote.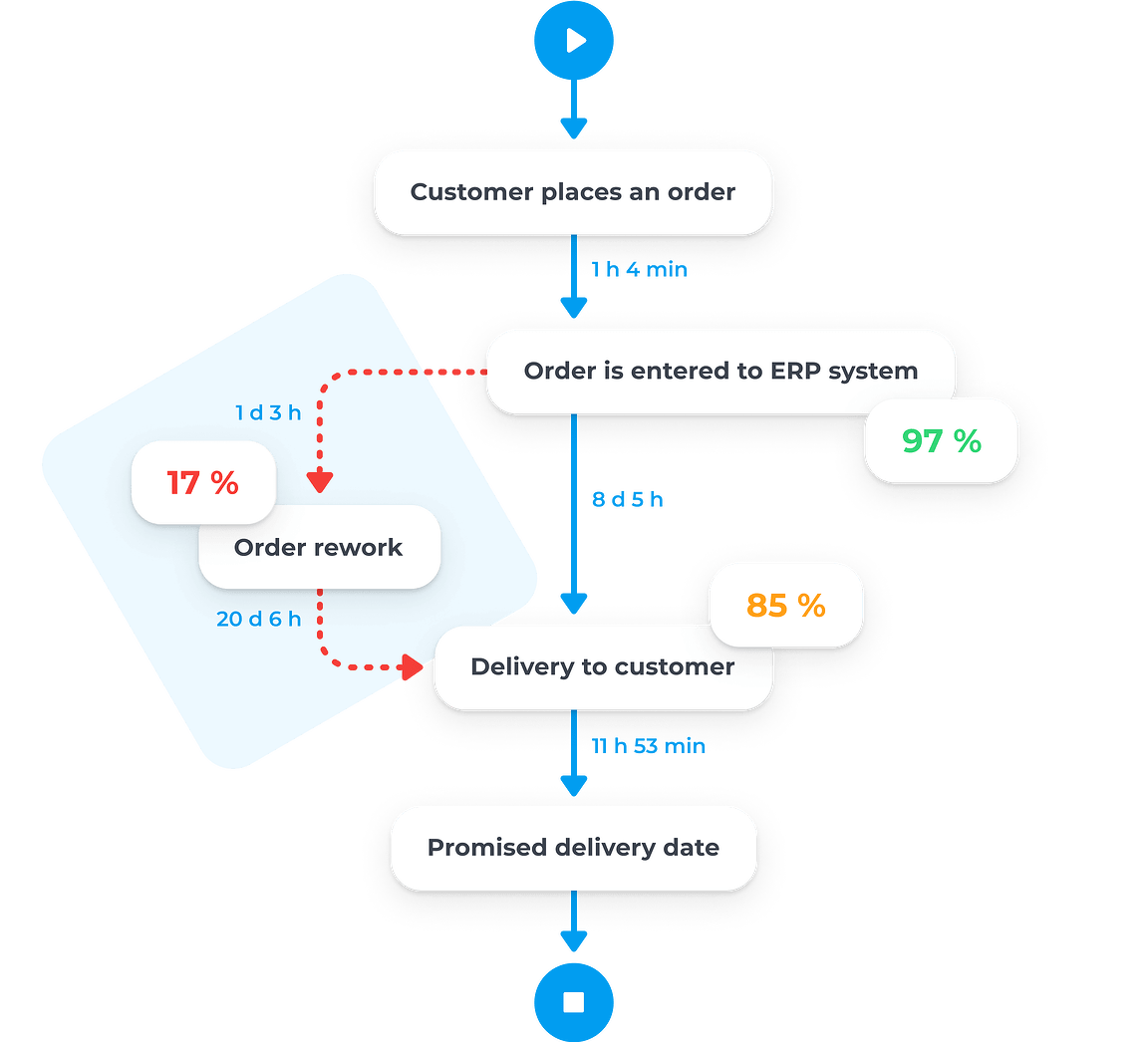 Proving the impact of actions
KBC also found proof that their improvements were working. Their throughput times increased significantly: they now concluded 50% more contracts within 5 days.
With other tools, this type of analysis would have taken weeks – with QPR ProcessAnalyzer, the answers were immediate.


Identifying unnecessary steps
Moreover, QPR ProcessAnalyzer has helped KBC locate unnecessary steps and remove bottlenecks. They are now able to keep track of Service Level Agreements in every subtask and find the causes of inefficiencies.

"To illustrate, we discovered a bottleneck caused by deficiency of the e-form system, doubling the promised processing time", explains Christof De Groote.
"QPR ProcessAnalyzer allows us to keep track of SLA situation in every subtask and find the root cause of inefficiencies."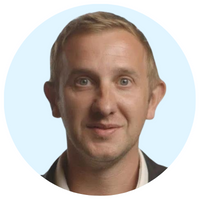 The result:

100% faster customer request processing
Without having the tools to easily find bottlenecks and root causes for problems as well as to prove the impact of inefficiencies on costs or efficiency, the urgency of taking action can be hard to understand.

With QPR ProcessAnalyzer, KBC was able to improve the processing time of customer requests by 100%.

The root causes for the long processing times and broken SLAs?
➡️An inadequacy in an e-form that was doubling the processing times
➡️Employees forgetting a certain step, which caused some processes to take several weeks instead of a few days
➡️A specific subtask that teams had no impact over caused an SLA to be violated continuously. The subtask had to be excluded from the SLA, as it was impossible to keep.
Without real transparency into the processes, root causes like these are often impossible to find.


✅
100% faster
customer request processing
✅ Reaching SLA goals

across departments with great success rates




✅ Improved service quality

and customer satisfaction




✅ Immediate and dynamic

analyses and results
Want to try it too?
If you have any questions, please talk to the real person in the chat window on your right and you'll get an immediate answer.
Alternatively, you can fill out this form and we'll get back to you within the next 24 hours.


Sign up for our newsletter