Customer Story: KBC
Process Mining in Banking and Insurance
"With QPR ProcessAnalyzer, we were able to analyze the process in two or three hours, compared to three weeks in the past." - Christof De Groote, Service Manager of Life Insurance at KBC Insurance.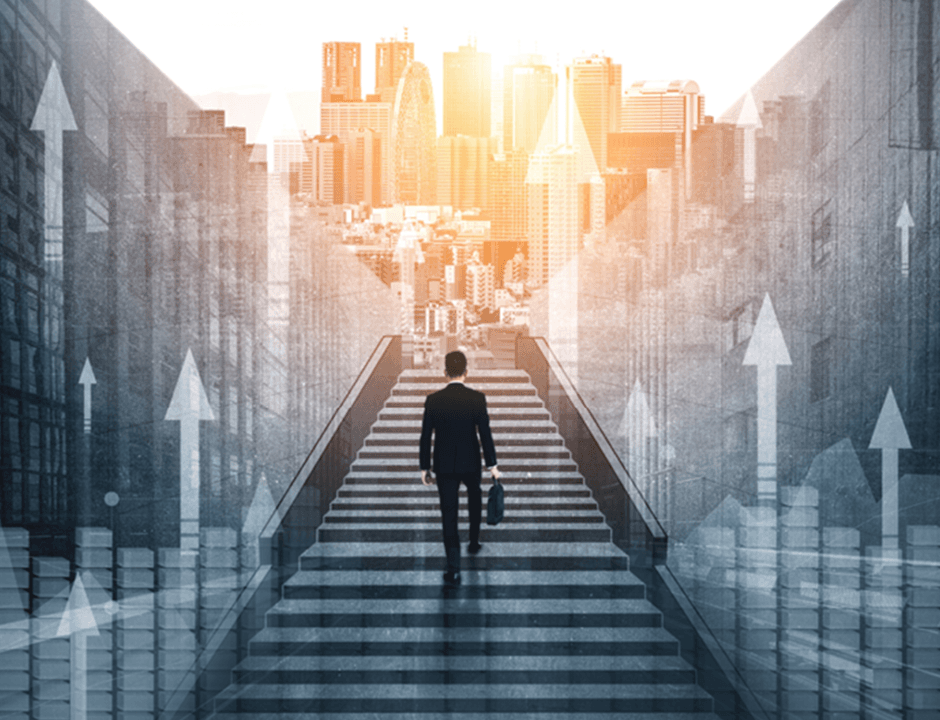 Identifying inefficiencies, risks, and automation opportunities with process mining
KBC Group, a multi-channel bank-insurer, have been faced with challenges that most companies within the banking industry are familiar with – the need for increased efficiency and digitization, which required major organizational changes.
Meet our customer
KBC
KBC Group are a multi-channel bank-insurer headquartered in Belgium, focusing on private clients and small and medium-sized enterprises.
Solution:
Process Mining with QPR ProcessAnalyzer
About KBC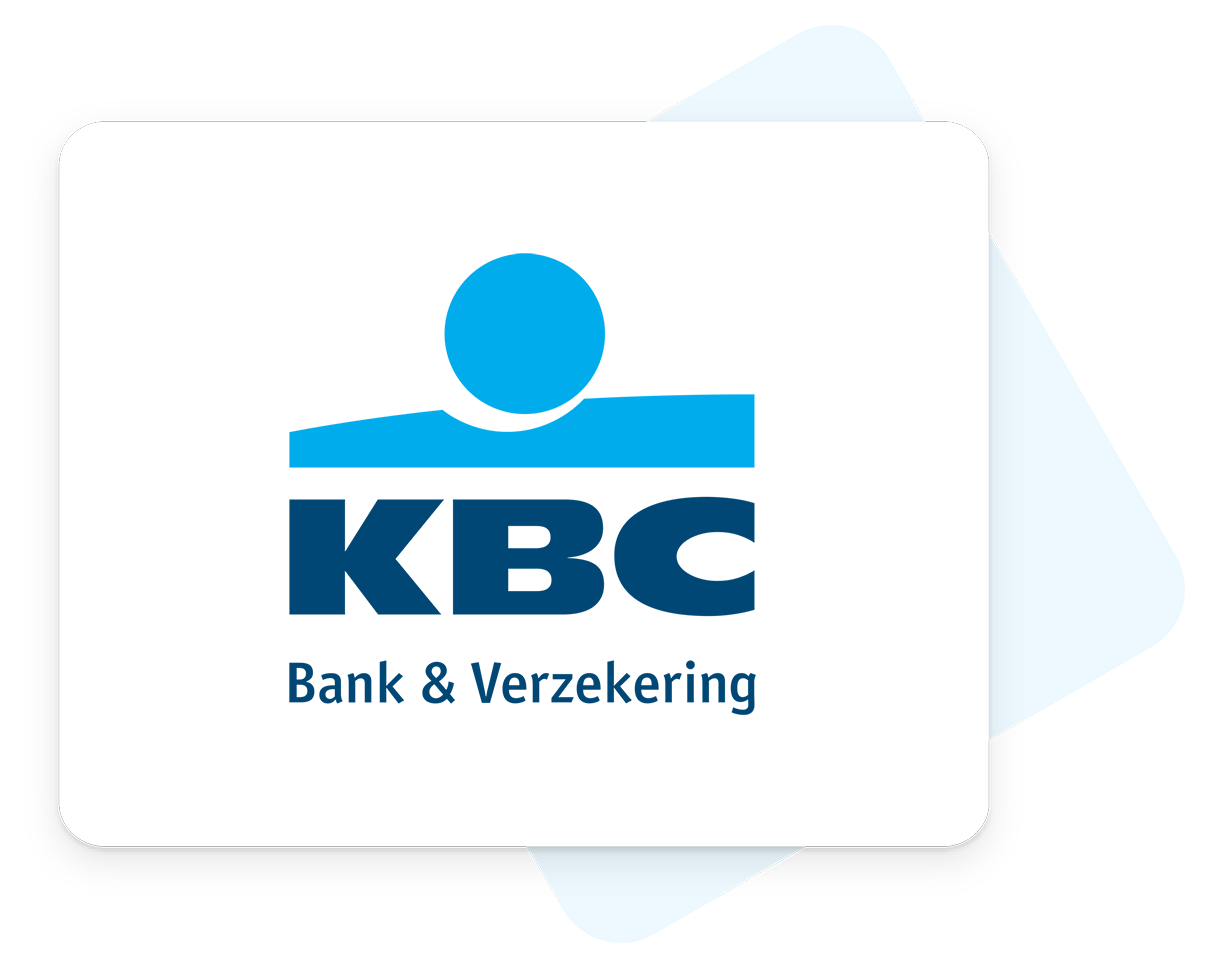 Increased transparency in risk management operations
With centralized risk management operations yet local offices in 30 countries, reasons for process failures were complicated to identify. In addition, KBC Group realized that they needed to fully understand their processes before they would be able to transform their business and prepare for the future. In order to gain these insights, as well as identify automation opportunities, they turned to QPR.
"QPR ProcessAnalyzer allows us to follow up on worldwide execution of processes from the headquarter office. With Root Cause Analysis, we found out why certain tasks are often done incorrectly. These insights substantiate our decisions to automate said tasks and implement a four-eye principle."
- Sander Van Lombeek, Team Lead of Commercial Credits at KBC Group.
Sander Van Lombeek
Process Mining Journey of KBC Group
(30 seconds)
Maaike Roekens
Process Mining Initiatives for Banking
(40 seconds)
Christof De Groote
Process Mining Initiatives for Insurance
(30 seconds)
Identifying unnecessary steps
Moreover, QPR ProcessAnalyzer has helped them locate unnecessary steps and remove bottlenecks. They are now able to keep track of Service Level Agreements in every subtask and find the causes of inefficiencies.
"To illustrate, we discovered a bottleneck caused by deficiency of the e-form system, doubling the promised processing time",
- Christof De Groote, Service Manager at KBC Insurance.
Another benefit for KBC Group is that they can provide faster service to end-customers, and in that way improve their customer satisfaction. With fact-based insights into the sales potential of employees as well as the time-consuming activities in the sales process, they are able to automate manual tasks and increase sales. They have, for instance, started automating their credit application checking process for faster credit approval decisions.
Case Study
Find out more about Process Mining in Banking and Insurance
Please fill in your contact details below: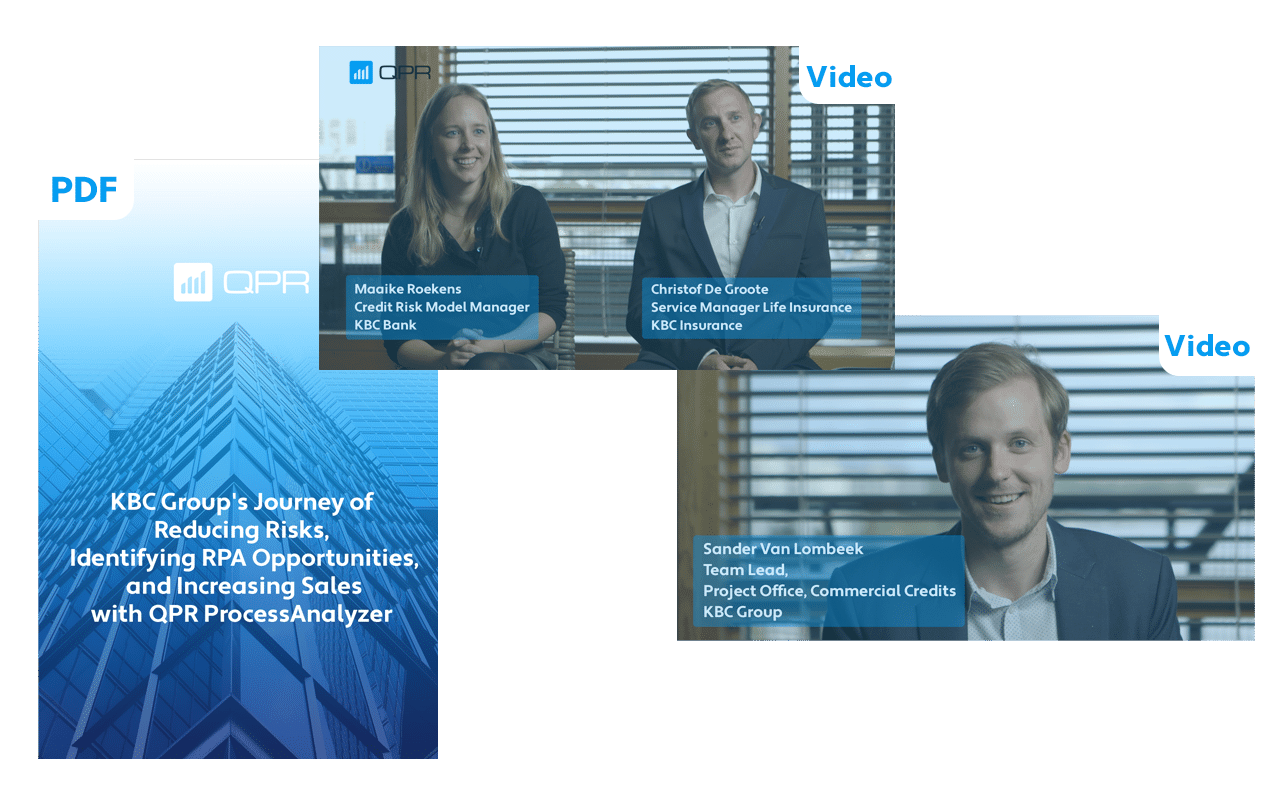 Book a demo
Do you want to understand the value that QPR's solutions can bring to your business, or are you looking for a solution to a specific problem?
Schedule a 30-60 minute online demo meeting with us - we'd love to help!