QPR Software Plc profiles itself as a leading player in the Digital Twin of an Organization (DTO) solution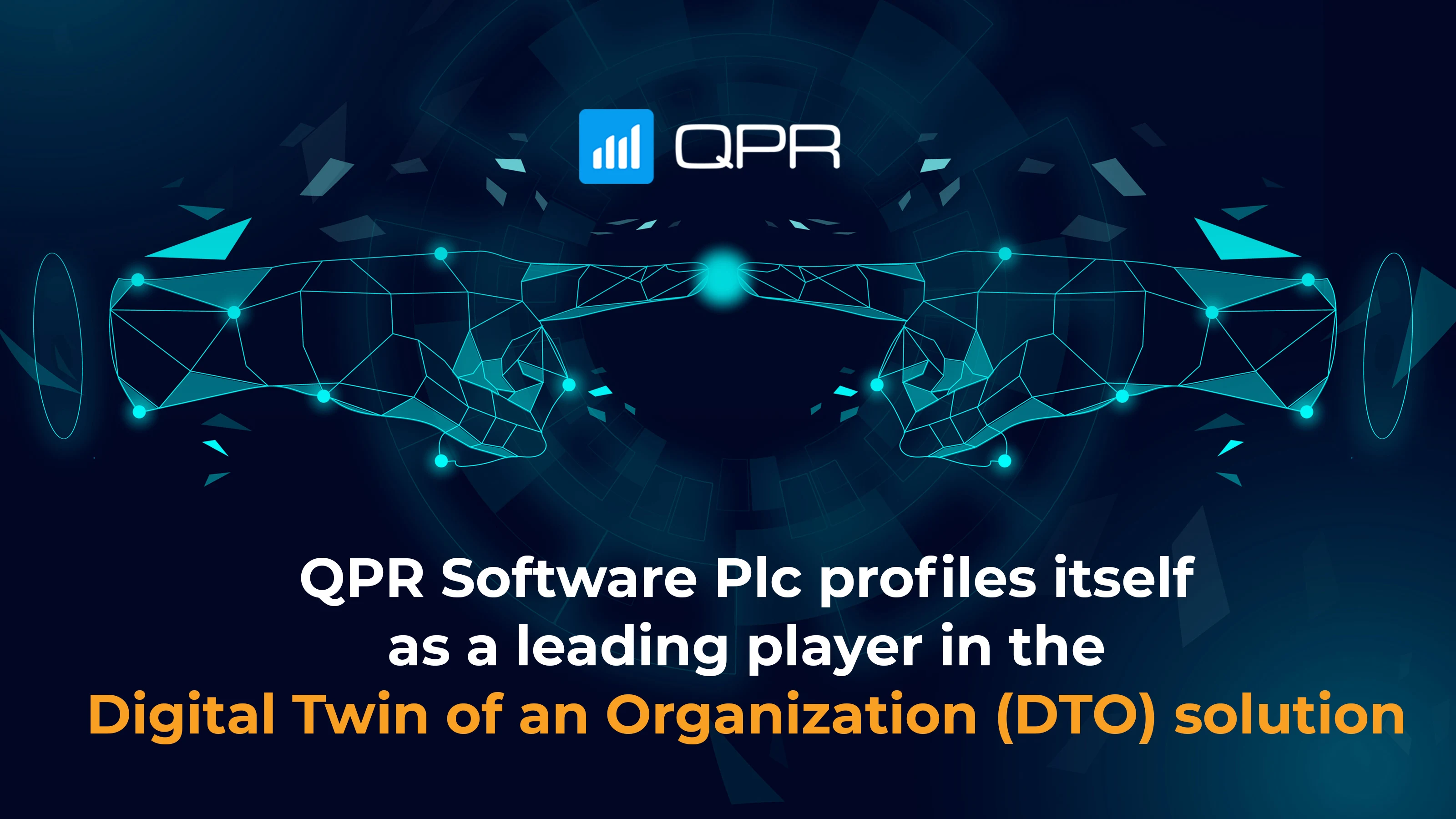 QPR Software Oyj, a pioneer in business process optimization solutions, profiles itself as a leading player in the Digital Twin of an Organization (DTO) technology. This shift in business focus reflects the company's commitment to driving innovation and making business operations more efficient through its cutting-edge software solutions.
QPR's DTO solution enables the creation of a digital copy of the company's entire business entity, saving its various areas, processes, and data. This provides organizations with an entirely new opportunity to plan, analyze, and manage their complex business initiatives and make intelligent, data-driven decisions.
At the core of QPR's product portfolio is its innovative process mining software, QPR ProcessAnalyzer. This software stands out not only for its powerful features but also for its unique integration with Snowflake Data Cloud. In addition to QPR's achievements in the process mining area, the company has done significant work in the field of Digital Twin of an Organization technology. DTO is an emerging technology with huge potential to change the way industries operate.
"QPR is the only player in the market whose product portfolio includes all the different areas of the Digital Twin of an Organization solution. We have tools for process mining, modeling, and managing strategy and digital transformation. Different modules can be purchased individually or together. We also offer consulting for all these areas," says QPR Software CEO Heikki Veijola.
QPR has always been a pioneer in innovation in its field and has consistently earned recognition from the industry's most important analysts. The company's new profiling is also supported by the research grant granted by Business Finland to QPR Software in June. Receiving a research grant is a strong indication of the company's commitment to innovation, especially in the areas of artificial intelligence (AI) and machine learning (ML). QPR Software's product development work underscores its determination to usher in a new era of intelligent solutions that improve customer decision-making and business outcomes.
"Innovations have always been at the heart of QPR's business. The company's new positioning is more than a transitional phase – it is a bold leap towards a new, holistic way of enabling business operations and success. With our advanced technology and passion, we don't just adapt to change; we drive it. Our vision is to use our solutions to offer our customers the ability to monitor and optimize the organization's operations, predict the future, and stay ahead of the competition," says Veijola.
Be among the first to experience the future of DTO technology and its benefits.
Reach out to our expert to hear more:
Matti Erkheikki
Matti.Erkheikki@qpr.com
Tel. +35840 717 2570
Teemu Lehto
Teemu.Lehto@qpr.com
Tel. +35840 546 0202
Written by

Sanna Salo
Chief Marketing Officer at QPR Software