QPR Software's Interim Report January-March 2021 Published
QPR SOFTWARE STOCK EXCHANGE RELEASE, APRIL 23, 2021 AT 9:00 AM
Profitability improved and net sales increased, driven by software sales
January - March 2021
Net sales increased to EUR 2,904 thousand (January – March 2020: 2,789).
Software net sales increased 6%, license and SaaS net sales grew, but maintenance net sales decreased.
Consulting net sales were on the same level as in previous year.
International net sales represented 50% of Group net sales (50).
Operating result (EBIT) increased to EUR 286 thousand (45) and was 10% of net sales (2).
Expenses were smaller than in the previous year mainly due to smaller reseller commissions. Direct sales represented a significantly larger proportion of software sales than in the previous year.
Result before taxes EUR 206 thousand (36).
Earnings per share EUR 0.014 (0.001).
Business operations
QPR Software´s mission is to make customers agile and efficient in their operations. We innovate, develop, and sell software aimed at analyzing, monitoring, and modeling operations in organizations. Furthermore, we offer customers consulting services related to our software.
Read QPR Software's Interim Report January-March 2021 here.
FINANCIAL INFORMATION
In 2021, QPR Software Plc will publish its financial information, in Finnish and English, as follows:
Half-year Financial Report 1-6/2021: Wednesday, August 4, 2021
Interim Report 1-9/2021: Friday, October 22, 2021
QPR SOFTWARE PLC
BOARD OF DIRECTORS
Further information:
Jari Jaakkola, CEO, Tel. +358 (0) 40 5026 397
DISTRIBUTION:
NASDAQ OMX Helsinki Ltd
Main Media
Neither this press release nor any copy of it may be taken, transmitted or distributed, directly or indirectly, in or into the United States of America or its territories or possessions.
Written by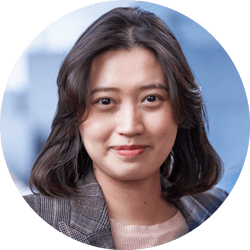 Yen Do
Marketing specialist in Process Mining at QPR Software.