Meet Guðni Ólafsson, Automation Architect at QPR
Our Automation Architect Guðni Ólafsson's path led him on a flight from his home country Iceland to peaceful Finland. After a few years within the start-up world, he realized that what he was looking for was a nice and comfortable place to work – one where he would be met with kindness and respect.

He found this at QPR. Guðni tells us a touching story of his five years at QPR: how he has enjoyed having Heikki Sjöblom as his supervisor (in Guðni's words "the best boss ever!"), appreciated the company benefits, and foremost, thrived in the positive learning atmosphere. Not once has he been blamed for making mistakes, instead, he is asked "what did you learn?"

Guðni studied mathematics with a layer of software development at the University of Iceland (fun fact: he is also Winner of the 2001 Icelandic national math competition!). After his studies, he has worked for more than 15 years with automating tests and the associated infrastructure.

Until recently, he worked as a test engineer at QPR – finding problems and gently breaking the news to people. In his new role as Automation Architect, he works with making the testing process easier and more pleasant for the developers. He describes it as "making the trains run on times for developers and then ensuring a smooth ride."

Gaming enthusiast Guðni likes to search for the fun and creative things in software testing and life in general. "It might not come as a surprise, but I am a massive nerd. I have been playing computer games for 35 years, and now I get to teach my kids how fun all games are – card games, board games, video games, roleplaying games, you name it!"

Guðni's sees himself staying in Finland forever, as he has truly enjoyed the culture: "both at work and outside of work, promises are kept, people are precise, and they don't talk too much when you don't feel like talking." 😀

When asked about his career plans, Guðni laughs: "no worries, there will always be problems!"
.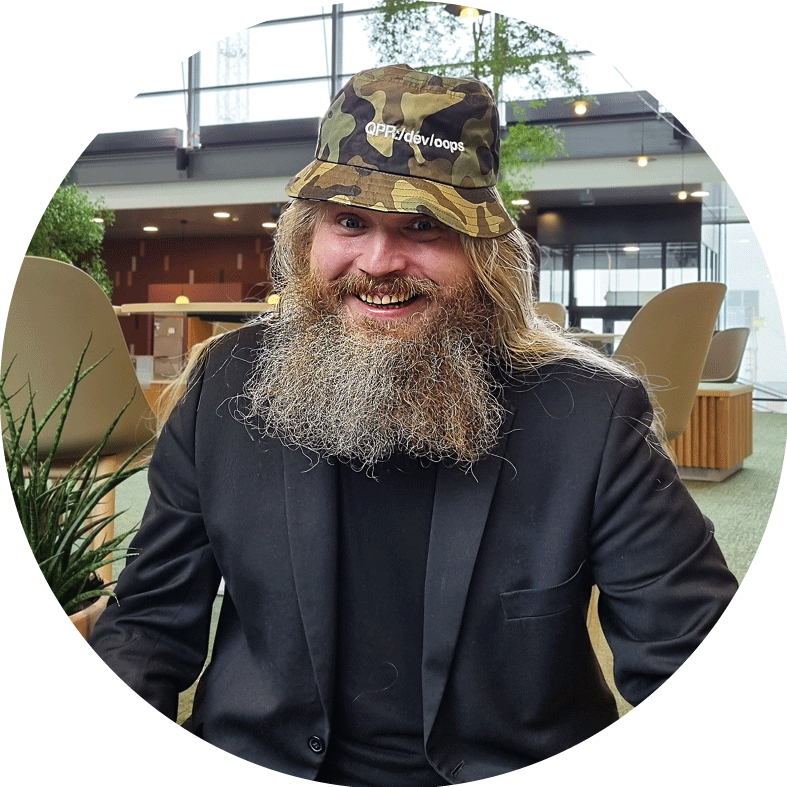 "As an Automation Architect, I work on making the testing process easier and more pleasant for our developers. Since day one, I have been met with kindness and respect by my supervisor and colleagues. If someone makes a mistake, we only ask: 'what did you learn?' It's a great environment to keep learning."


Do you want to work with Guðni and other experts?
See our open positions and apply today!
Sign up for our newsletter