QPR Cloud
Secure by design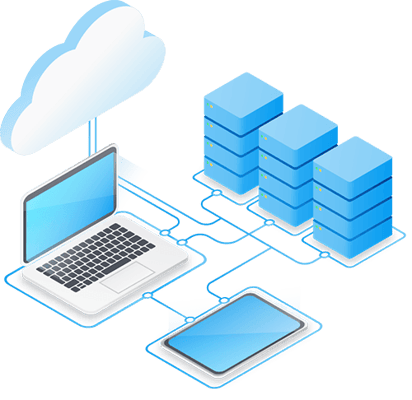 Cost effective and increased productivity
QPR Cloud removes the capital expense of procuring and maintaining equipment as well as the expense of maintaining an on-premises data center.
Free your resources from maintaining equipment and data centers and let them focus on higher value adding activities.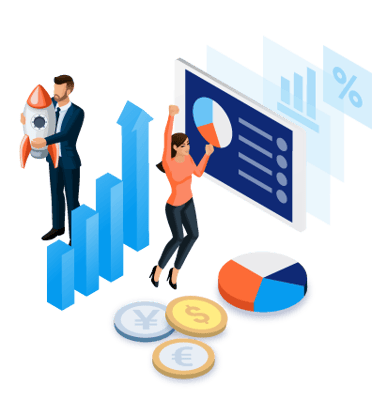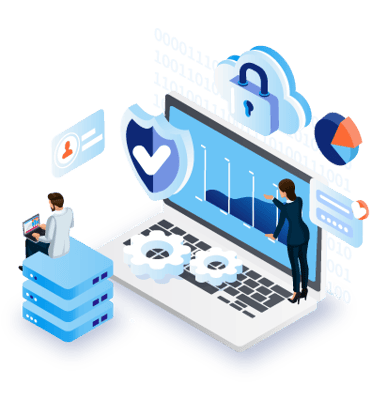 Secure and Reliable
AWS is architected to be the most flexible and secure cloud computing environment available today. AWS core infrastructure is built to satisfy the security requirements for the military, global banks, and other high-sensitivity organizations. This is backed by a deep set of cloud security tools, with 230 security, compliance, and governance services and features. AWS supports 90 security standards and compliance certifications.
The following is a partial list of assurance programs with which AWS complies:

SOC 1/ISAE 3402, SOC 2, SOC 3
FISMA, DIACAP, and FedRAMP
PCI DSS Level 1
ISO 9001, ISO 27001, ISO 27017, ISO 27018

QPR Cloud infrastructure is built following the best practices of the AWS Well-Architected Framework. The AWS Well-Architected Framework has been developed to help cloud architects build secure, high-performing, resilient, and efficient infrastructure for their applications.
QPR Cloud Data Security and Disaster Recovery
Customer data is securely stored in a dedicated database located within European Union and it is backed up on a nightly basis.

All data transmitted through the network by the QPR solution is secured with https connections with only secure ciphers allowed.

QPR asserts no ownership or other rights to Customer Data.

All data stored in QPR Cloud is restricted and only authenticated users with sufficient privileges are allowed to access data.

Only authenticated users with sufficient privileges are allowed to modify data and all operations are logged to QPR audit logs.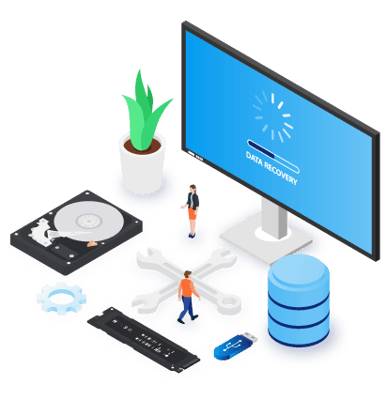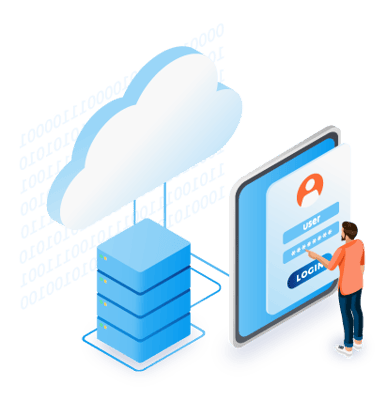 QPR Cloud Access Control
QPR Cloud solutions requires all users to login, which establishes a unique user session. All subsequent requests from clients are authenticated and linked to existing user sessions.

QPR Cloud solutions supports password authentication out-of-the-box. To enhance security and usability, QPR Cloud solutions can be integrated with customers identity provider using SAML 2.0 (i.e. Azure AD, ADFS)

In QPR Cloud solutions it is possible to set access rights in very detailed level in a way that users get access only to the information they need.

QPR Cloud solutions has a session time-out for all user sessions. The administrator can configure the session idle timeout time based on security requirements.
Automatic QPR updates
Get the advantage of new QPR functionality and features from every QPR release. At QPR we take pride in constantly challenging ourselves to improve - that's why we have an update to selected solutions every 6 weeks. These updates are automatically available for all our QPR Cloud customers.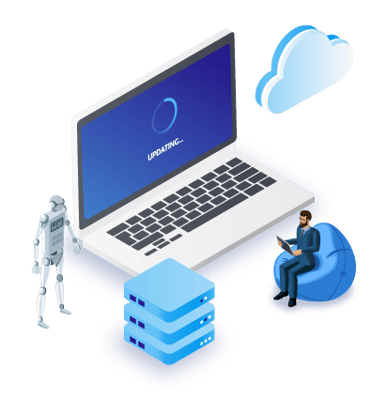 Cloud operations services available to all of our QPR Cloud Customers
The primary purpose of QPR Technical Services and the management practices is to ensure the usability of the QPR Cloud environment and to minimize adverse effects on operation and use.
QPR Customer Care (Service Desk)
QPR Customer Care provides a clear path for users to report incidents, queries and requests, and have them acknowledged, classified, assigned, and actioned. QPR Customer Care is responsible for providing a superior level of support that allows our customers to fully utilize QPR Cloud solutions and achieve their goals. The QPR Customer Care team works in close co-operation with QPR product development and consultants to provide customers the best possible support for all technical questions.
Problem Management
Purpose of the problem management practice is to reduce the likelihood and impact of incidents by identifying actual and potential causes of incidents and managing workarounds and known errors.
Cloud Security Management
The purpose of the cloud security management is to protect the information stored and utilized by the QPR Cloud Customers. The required security is established by means of policies, processes, behaviors, risk management, and controls which relates to
Prevention; Ensuring that security incidents do not occur
Detection; Rapidly and reliably detecting incidents that can't be prevented
Correction; Recovering from incidents after they are detected
Release and Deployment Management
The purpose of release and deployment management is to make new and changed services and features available for use and to move them to live QPR Cloud environments. Release and deployment management works closely with the change control practice.
QPR Product Maintenance
QPR product maintenance involves product modification to resolve issues and product repairs to resolve failures. Modifications and fixes are delivered at no additional cost as Service Packs to all QPR Cloud Customers. QPR Cloud Customers get the latest versions in to use through the release and deployment management practice.
Incident Management
Main purpose of the incident management is to minimize the negative impact of incidents by restoring normal service operations as quickly as possible. QPR Cloud Customers can report incidents to QPR Customer Care through email or by phone. Incidents can also come through the QPR Cloud event management monitoring services.
Monitoring and Event Management
The purpose of the monitoring and event management practice is to systematically observe QPR Cloud services and service components, and record and report selected changes of state identified as events. This practice identifies and prioritizes infrastructure, services, business processes, and information security events, and establishes the appropriate response to those events, including responding to conditions that could lead to potential faults or incidents.
Change Control
The purpose of the change control practice is to maximize the number of successful QPR Cloud service and product changes by ensuring that risks have been properly assessed, authorizing changes to proceed, and managing the change schedule. Change control includes all changes in infrastructure, applications, documentation, processes, supplier relationships, and anything else that might directly or indirectly impact a QPR Cloud product or service.
Infrastructure and Platform Service
The purpose of the infrastructure and platform service is to oversee the infrastructure and platforms used by QPR Cloud customers. This consists of resources, such as application servers, database servers, storage, networks, middleware and operating systems software, that provide the environments needed to deliver QPR solutions as service from cloud.
Interested?
For more in-depth discussion about QPR Cloud: