Why Enterprise Architecture matters
Visualizing increases understanding and efficiency
Enterprise architecture creates transparency by visualizing how your organization works from top to bottom. Organizations where employees share the same understanding and vision work more efficiently and effectively.
Small changes make a big difference
In the same way that small pieces make up a big puzzle, we break strategy into manageable pieces that together achieve targeted business outcomes. Organizational value can be maximized by ensuring that each asset and activity contributes to the goal.
Organizational agility for long-lasting success
How well you adapt to change is called organizational agility. Enterprise Architecture increases agility by providing the insight and the capabilities to design tightly knit organizations where business and IT are aligned with strategy.
Design, analyze, and

optimize
The purpose of Enterprise Architecture is to ensure that organizations have the necessary capabilities to operate in the way called for by business models and strategy. A sound enterprise architecture brings about operational improvements: It analyzes how strategy, business models, processes, information, applications, and technology support each other and work together as a whole.
Bridge the gap between strategy and execution by aligning business and IT
Plan new ways of working, whether it's for a new business model or digital transformation
Achieve organizational agility and operational excellence in the face of change
Succeed in both one-off transformation projects and continuous improvement
Streamline, help make educated investment decisions, and assess change impact on the organization as a whole
Our architects at your

service
QPR's expertise is available to you both when getting started with enterprise architecture, as well as in guiding you through more challenging projects. Our highly qualified architects are trained in leading methodologies, frameworks, and master industry best practices. We offer consulting, training, and coaching in all architectural dimensions to make sure you succeed.
Strategy and business models
Process and service architecture
Data modeling
Application architecture
Technology architecture
ArchiMate® 3

certified tool

Design, analyze, and optimize. Our ArchiMate® 3 certified tool comes with ready-made templates to support the industry's best practices.

Intuitive and easy to use, this tool is suitable for both business and IT users.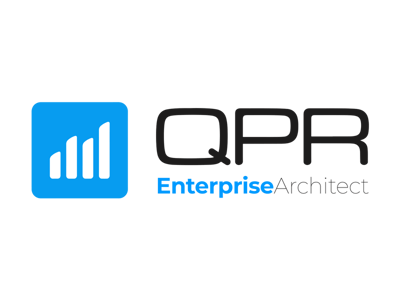 Key capabilities

of QPR EnterpriseArchitect
Strategy driven business-IT alignment
Whether you have a new business model or require digital transformation, QPR EnterpriseArchitect is the tool to design new services and ways of working. With us you make sure your processes, information flows, systems, and technology support your strategic objectives.
Certified and recognized by industry analysts
In 2019, the Open Group granted QPR EnterpriseArchitect the ArchiMate® 3 tool certification. The software is also recognized by industry analysts, such as Gartner and Forrester.
Ready-made templates, yet highly configurable
To make sure you're off to a quick start, we provide ready-made templates and tool palettes to support TOGAF®, Zachman®, ArchiMate®, UML®, IDEF, BPMN™, and the Operational Development Model (ODM) – our own best-practice methodology. The templates and tool palettes are all customizable, thanks to our open metamodel.
User-friendly publishing and communication
When it's time to roll out your architectural plans, QPR BusinessPortal automatically converts technical notation to business-friendly content, making it easy to execute transformation with enhanced communication.
Extend to process performance and process mining
Bring your architectural designs to life with performance measures for processes, application portfolios and technologies. Get the operational data and insight you need to drive and develop your operations. CUSTOMER STORY
St1 Nordic
Learn how St1 Nordic succeeds in managing their enterprise architecture in global operations.
Contact us to schedule your personalized QPR EnterpriseArchitect

demo
today!



Finland
Timo Sarajärvi
+358 44 493 9942
timo.sarajarvi(at)qpr.com

Sales Team

Matti Erkheikki
+35840 717 2570
matti.erkheikki(at)qpr.com

Partner Network

Alexandra Bondarenko
Channel Sales Manager
alexandra.bondarenko(at)qpr.com