QPR Recognized as a Leader in DTO (Digital Twin of an Organization) 2021
Olli Komulainen | 1 min read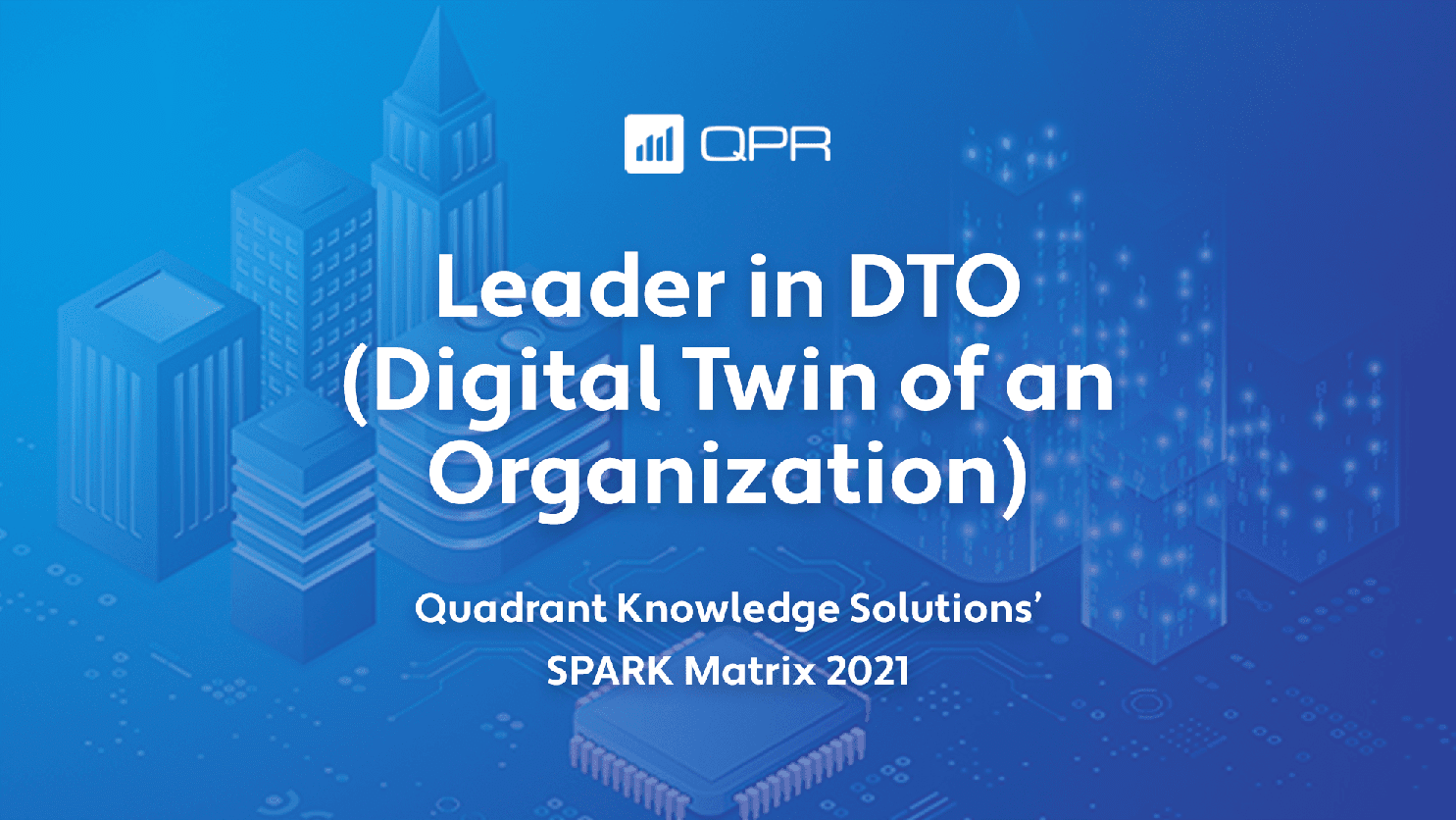 QPR Software has been recognized as a leader in Digital Twin of an Organization (DTO) in the SPARK Matrix: Digital Twin of an Organization, 2021.
Related blog post: How Process Mining Enables Successful Digital Transformation - Top Trends for 2021
The process mining software QPR ProcessAnalyzer plays a vital role in creating a digital twin of an organization (DTO): it provides automatically-generated visualizations of the actual business processes in an organization together with KPIs based on past, present and future data.
QPR ProcessAnalyzer is used by the largest and most complex of organizations to drive digital transformation and business improvement initiatives.
"We are very pleased with this recognition as a leader in Digital Twin of Organization. Our demonstrated and cutting-edge process mining software QPR ProcessAnalyzer has huge potential for creating a DTO that truly helps businesses make better decisions - based on data they already have. We are committed to create continuous business value and long-term benefits for our customers and we are well positioned to answer the increased demand for process mining-related services," says SVP Matti Erkheikki who heads the Process Mining Business at QPR Software.


Other recent reports that mention QPR Software:
About QPR Software
QPR Software Plc (Nasdaq Helsinki) provides process mining, performance management and enterprise architecture solutions for digital transformation, strategy execution and business process improvement in over 50 countries. QPR Software helps customers gain valuable insights for informed decisions that make a difference.
Dare to improve. www.qpr.com

For additional information, please contact:

Olli Komulainen
Marketing and Business Development Director
QPR Software Plc
Email: olli.komulainen(at)qpr.com
Written by

Olli Komulainen
Olli Komulainen has been doing process mining for the past 4 years participating +50 customer projects in Healthcare, Telecom, Professional Services, Automotive, Logistics, Chemical and FMCG industries. Today, he is responsible for QPR Process Mining marketing and QPR ProcessAnalyzer business development.