Process Mining for SAP ERP
SAP ERP is a worldwide leading enterprise resource planning solution that covers all core business processes. QPR offers plug-and-play connectivity with SAP ERP, providing access to all data within the system.


QPR ProcessAnalyzer, together with the SAP connector, which is compatible with all SAP R/3, SAP S/4 and SAP HANA versions, gives you end-to-end visibility to Order-to-Cash (OTC) and Purchase-to-Pay (P2P) processes out-of-the-box -- something you cannot find elsewhere, including SAP ERP itself.
This end-to-end visibility offers customers the ability to instantly improve the performance of the core processes and pick the low-hanging fruit for a great ROI. Despite the potentially high number of transactions handled in SAP ERP, QPR ProcessAnalyzer visualizes the real processes lightning fast and provides you with all the key process performance indicators such as lead times. You can also immediately pinpoint unwanted behavior and start identifying the reasons leading to it.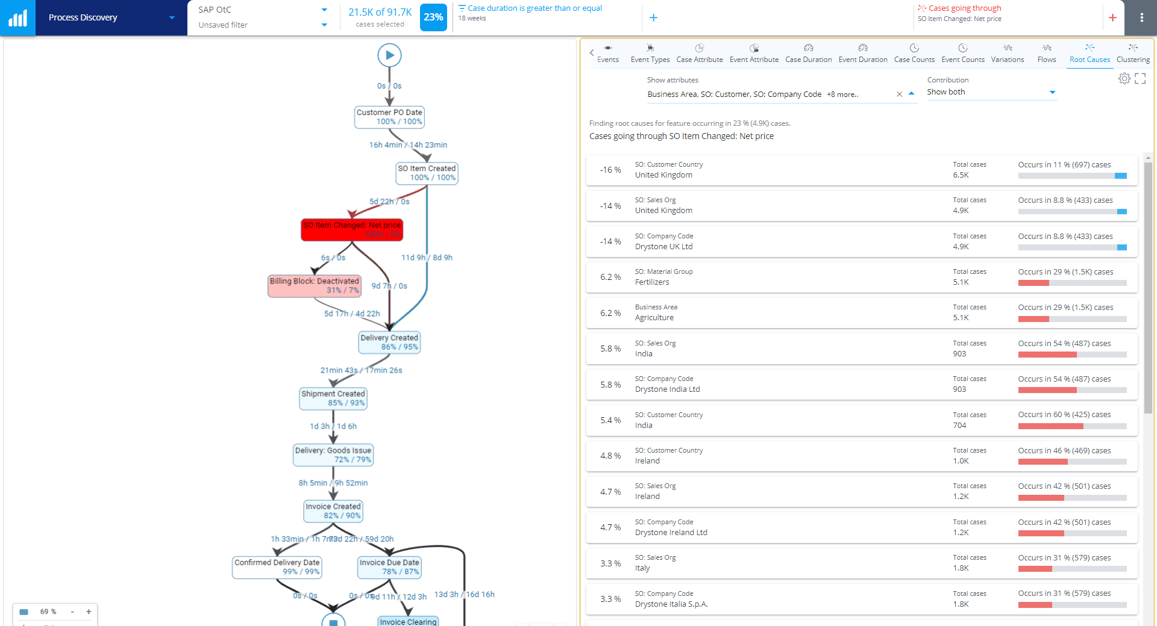 The connector covers all of the following SAP ERP functional capabilities:
Purchase-to-Pay
Plan-to-Product
Order-to-Cash
Request-to-Service
Accounts Payable
Accounts Receivable
It also enables data extraction from SAP ERP related products such as SCM to enhance the analysis.
In addition to the sophisticated process-specific turn-key solution for QPR ProcessAnalyzer, the basic ability to connect to SAP ERP can be used with other QPR products as well.