Process Mining KPI Analysis with QPR ProcessAnalyzer 2018.6
Riku Mikkonen | 2 min read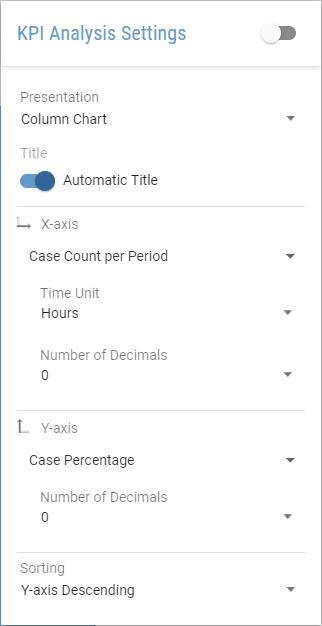 The development of QPR ProcessAnalyzer is dedicated to bringing excellence and is put out to the world every 6 weeks. QPR ProcessAnalyzer 2018.6 is the latest in a long line of excellent releases which brings forward new features and developments that make your process mining experience smoother and user-friendlier.
The major addition brought upon in this release is a new addition to the QPR UI Deployment Package.
The Data Import functionality allows for instant loading of new QPR ProcessAnalyzer models for process mining. The new view has functionalities for using CSV files that contain event data or case attribute data, that are instantly transformed into a Process Model allowing for an instant jumpstart to process mining.
As CSV formatting varies between systems and data formats, we have taken that into account. You can easily define the column delimiters, so no extra changes are needed for preparing the data for load. DateTime formats can also vary between systems and it can create troubles when the datetime format needs to be in an exact format. The automatic datetime format parsing can be setup to adhere to the specific date-time format used in the CSV file, which is then automatically transferred to an appropriate time date format for use in QPR ProcessAnalyzer.
In addition to CSV, the tool also supports importing pacman and XES -files, enabling the transportation of existing models from system to system using existing data formats that are standardized. You can create new models with the Data Import tool, but it can be used to supplement new data to existing models. This feature creates new possibilities for instant process model validation, as you can add case attributes as you go and see how it works with your current process model. The Data Import tool creates a great path for starting Process Mining as it is easy to access straight from the UI and is designed with ease of use in mind, making data loading a breeze.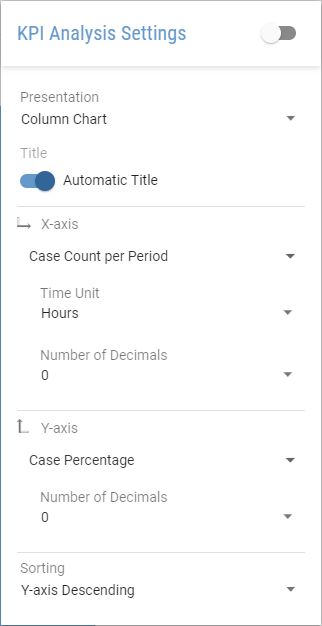 New KPI Analysis settings make analysis customization easier than ever.
Further improvements in QPR ProcessAnalyzer 2018.6 focus on our KPI Analysis feature.
As introduced earlier this year, KPI analysis takes the model data stored in your process model and uses it to create graphical representations of your data for instant insights and clarity on how your process is performing. This highly customizable tool offers many different options and measures for analyzing your data, so we went ahead and tweaked the menu setup a bit. The menu options have been grouped into themes facilitating for easier navigation and finding specific analysis dimensions for your use. The menu grouping can check your model for case and event attributes, adding them automatically as selections for analysis dimensions.
In addition to menu grouping, small icons reminding the user on what setting affects which part have been added, adding extra user clarity when creating outstanding KPI analysis presentations. KPI Analysis has been tweaked for a new user experience and brings the power of the KPI analysis engine to a wider audience than ever before.
For the server administrators, we have added an automatic data loading features for setting up your environments quicker. When you boot up the QPR ProcessAnalyzer server, you can now define models that are loaded automatically into the memory at startup. Setting the models is easy - just configure a parameter and the models are now always loaded whenever the system is booted up. The power of process mining is available instantly from the startup without separate memory loading.
These new additions offer a variety of new options and quality of experience improvements for QPR ProcessAnalyzer users. With this release taking the user experience to an even greater level, you can easily make your process mining life smoother.
To hear more about the new release and its features, check out our release webinar below.
Written by